Andy Houghton turns on the 'Out Of Office' to focus on delivering a World Championships medal
Andy Houghton works a full-time job alongside his rowing training, but he's taking a break from his emails this week at the World Championships in Plovdiv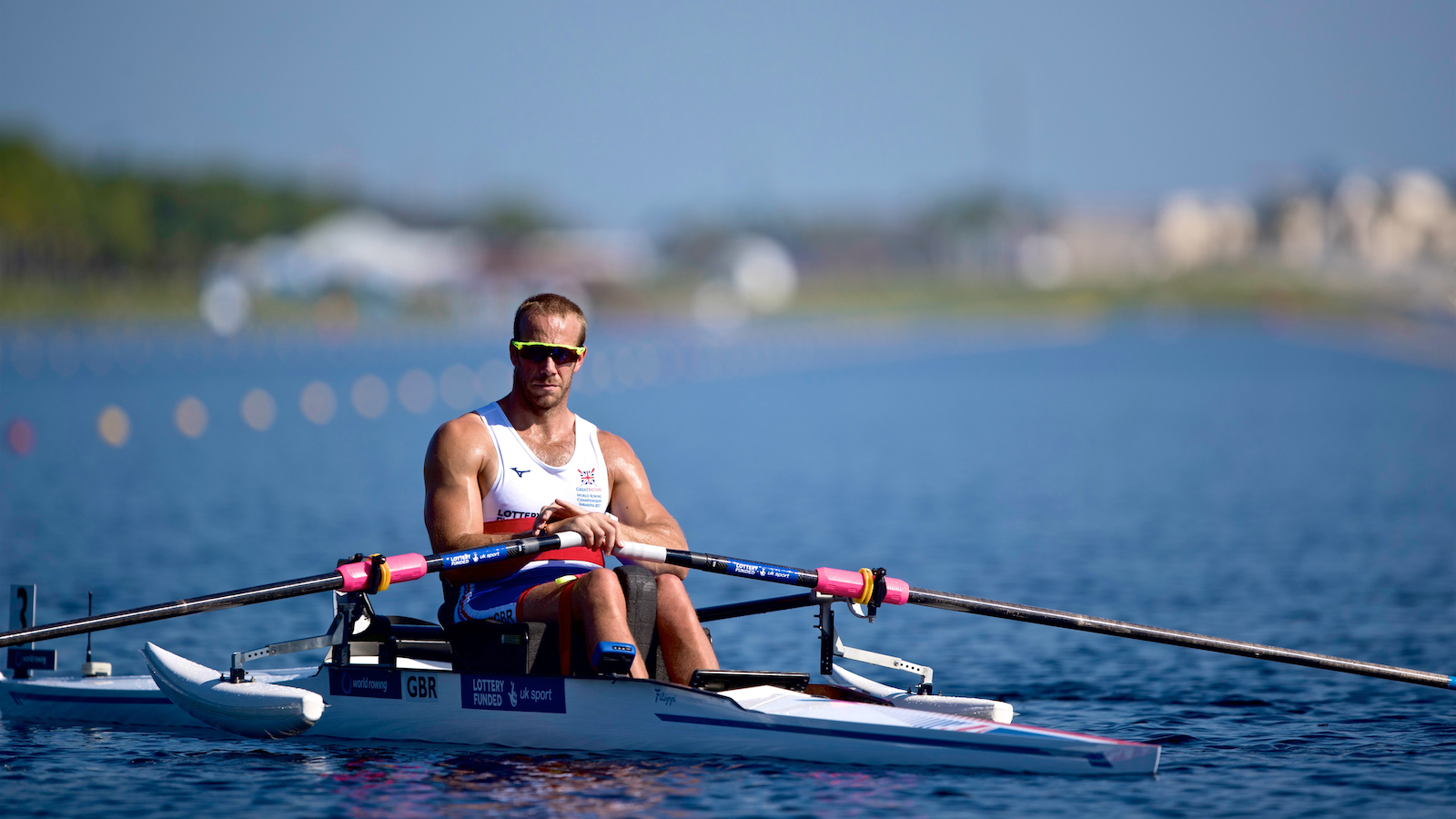 The laptop is off and the work emails are going unchecked – Andy Houghton says he's experiencing what it's like "to be a real athlete for once" as he begins his quest for a World Championships medal in Plovdiv.
Houghton begins his PR1 single sculls campaign on Tuesday having already seen GB's other two Para-rowing boats win their heats on Monday. Normally, when away with the team and not in lycra, Houghton can be found with his head in his laptop or deep in a conference call, working full time as a systems engineer for Vodafone.
With his energies completely focussed on his rowing this week in Bulgaria, Houghton is looking to step on from his fourth-place finish in Sarasota-Bradenton last year.
He won silver and bronze in the World Cup series but admits that's no indicator of a potential medal at the World Championships, especially with reigning champion Erik Horrie of Australia making his first appearance of the season.
"In Belgrade, I was particularly frustrated because I wasn't really where I wanted to be coming into it. To get the result I did, and the time I did, I was more satisfied than happy with," Houghton said.
"It was the same with Linz – almost that I wasn't ready for racing. But it's much better out here and the pieces that I've done have been quick.
"I just want to get on with it now. The (PR3 mixed coxed) four have done their bit, Laurence [Whiteley] has done his bit, now it's my turn."
Like their counterparts in the Olympic squads, the Para team embarked on two training camps in August – one in Varese, Italy, and the other on home water at Caversham.
Houghton says the return to normality was refreshing for the second half of the camp, allowing him and his teammates the opportunity to make the final touches ahead of the Worlds.
"I got some good speed in Varese and then it was really nice to get back to Caversham and be close to home," he said.
"I was actually at home for the Caversham camp, which was good to get some normality back and being able to get everything done that needed to be done.
"It allowed me to relax a bit more and it was really good to not have the whole of the Olympic squad [at Caversham] messing up the water! I found out that Caversham is a really nice place to row when all the athletes aren't there – when the Para squad get it to ourselves it's brilliant!"
Having suffered a serious spinal injury in a motocross accident 13 years ago, Houghton took up rowing and raced at four World Cups between 2009-2013. But he couldn't unseat Paralympic champion Tom Aggar in his boat class for London 2012 and ultimately stepped away from rowing for four years. Coming back in 2017, Houghton says he didn't want to commit all his time to the sport, admitting he's "got a mortgage and a car loan to pay off", meaning the balance between work and rowing is key.
"In Paralympic sport in general, you've started life before you have your accident and then it's a case of deciding whether you drop that life and throw yourself into sport or try and get a balance of the two," he said.
"I keep my sport and work quite separate – I don't really talk about it at work. Vodafone is a huge company and the kind of people I have meetings with may not speak to me from month to month, so you sometimes have those odd conversations at work when you can't attend a meeting because of training.
"Also, the deal I've got with my boss is that my two careers should be seamless so if she notices that I'm slower or not hitting deadlines then she'll say something. For the last couple of seasons there have been no issues with that, so it's working well."
Houghton races his PR1 single sculls heat at 07.38 BST on Tuesday. You can watch all of the racing live on the World Rowing website as well as following along on British Rowing's Twitter, Facebook and Instagram.