"Growing up, the four was always the lead boat so it's a privilege to have a go at it ourselves"
The men's four will race for a medal at the European Championships on Saturday – one of six crews in A finals on the third day of action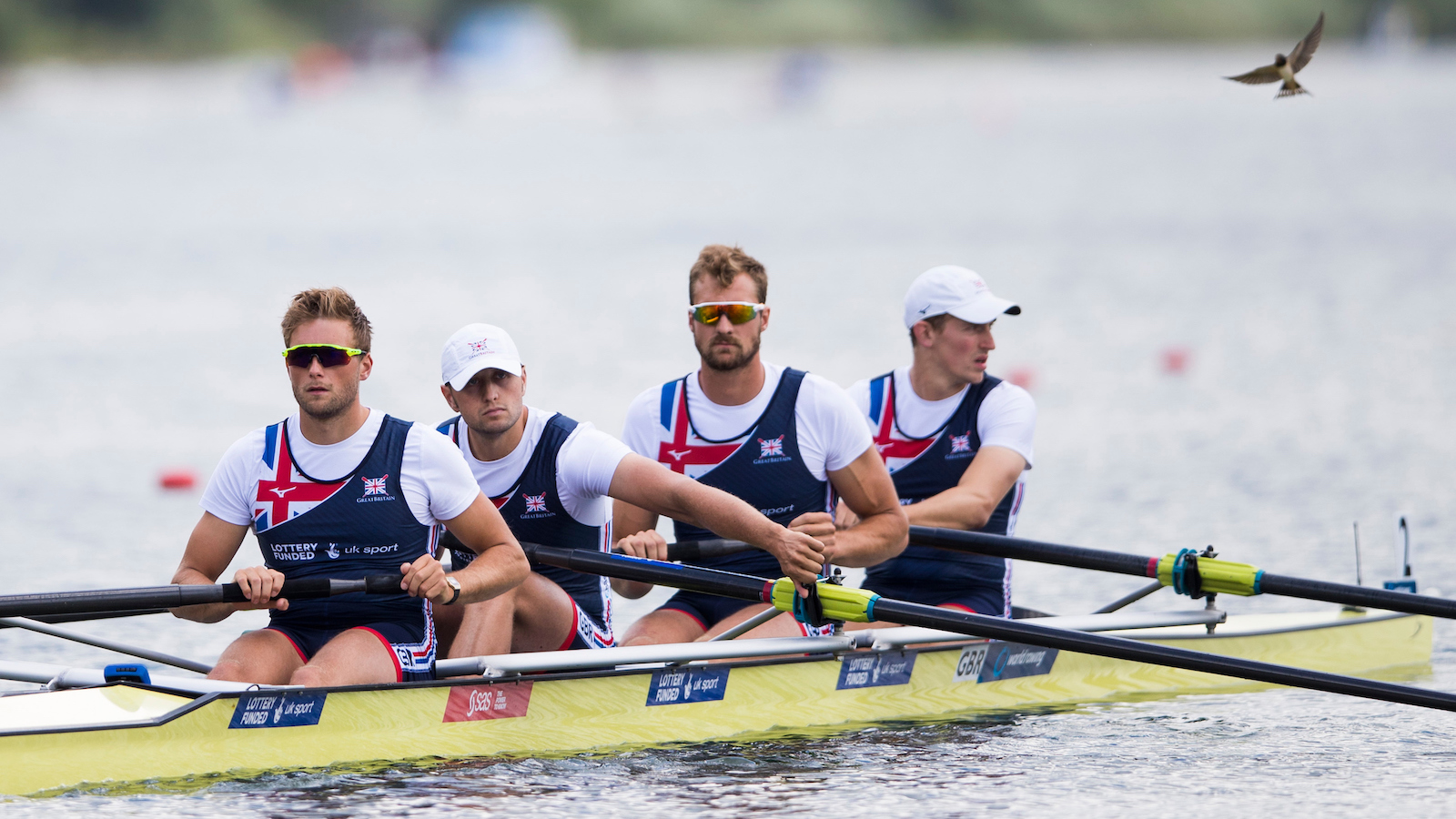 Among Great Britain's six medal finals on Saturday, the men's four will be looking to mark their season-long progress with a challenge for European Championships silverware.
Tom Ford, Jacob Dawson, Adam Neill and James Johnston stormed into the final directly from the heat, finishing a length ahead of the Romanian quartet who were crowned world U23 champions just last week.
The GB crew have trained and competed in this combination since after World Cup 1 in Belgrade, finishing fourth in their last outing in Linz. But sandwiched between the strong Romanians and fellow heat winners Netherlands in the final, Ford knows they'll need to control their race to get a spot on the podium.
"You can't really discount anyone – everyone will try things in the final," he said.
"The Italians have got a lot of previous form as well and I'm sure they'll be building. But that's the position you want to be in – you want people around you who will be challenging you and it's our job to stay with them, hold their pushes and see what they can do.
"[Getting straight to the final] means there's less in the legs, which is always good. We've had a pretty chilled out day today to recover from the heat. Some people like having the repechage to get an extra race but I think for us it has been nice to have a relaxed day."
Ford was invited to train full time with the GB Rowing Team at the beginning of the 2017 international season, starting off in the eight and finishing the season with a fourth-place finish in the coxed pair at the World Championships.
This season sees his first foray into rowing the four on an international stage – the boat whose crews he took inspiration from in his early days of rowing.
"Growing up and watching rowing on TV, the four was always the lead boat so it's a privilege to have a go at it ourselves," Ford said.
"Last year was moving around a bit, but this year has a bit more stability; being with the same group and sticking together for a while has meant that we've had a bit of a project to build on."
The Glasgow 2018 European Championships has given a number of rowers, including Ford, their first taste of a multi-sport event, which also comes with a few added complications.
"I've already been told that the accreditation is your most important thing and I've almost lost that three times!" Ford added. "It has been good to get this experience [of a multi-sport event] ahead of the event we're all trying to get to in a few years time."
Great Britain's rowers will compete in six A finals, a B final and three semi-finals on the third day of action at the Glasgow 2018 European Championships. You can follow all the action from Strathclyde Country Park on British Rowing's social media channels and across the BBC.