Great Britain team announced for World University Rowing Championships
Thirty-two students will represent Great Britain at the World University Rowing Championships in Shanghai between 10-12 August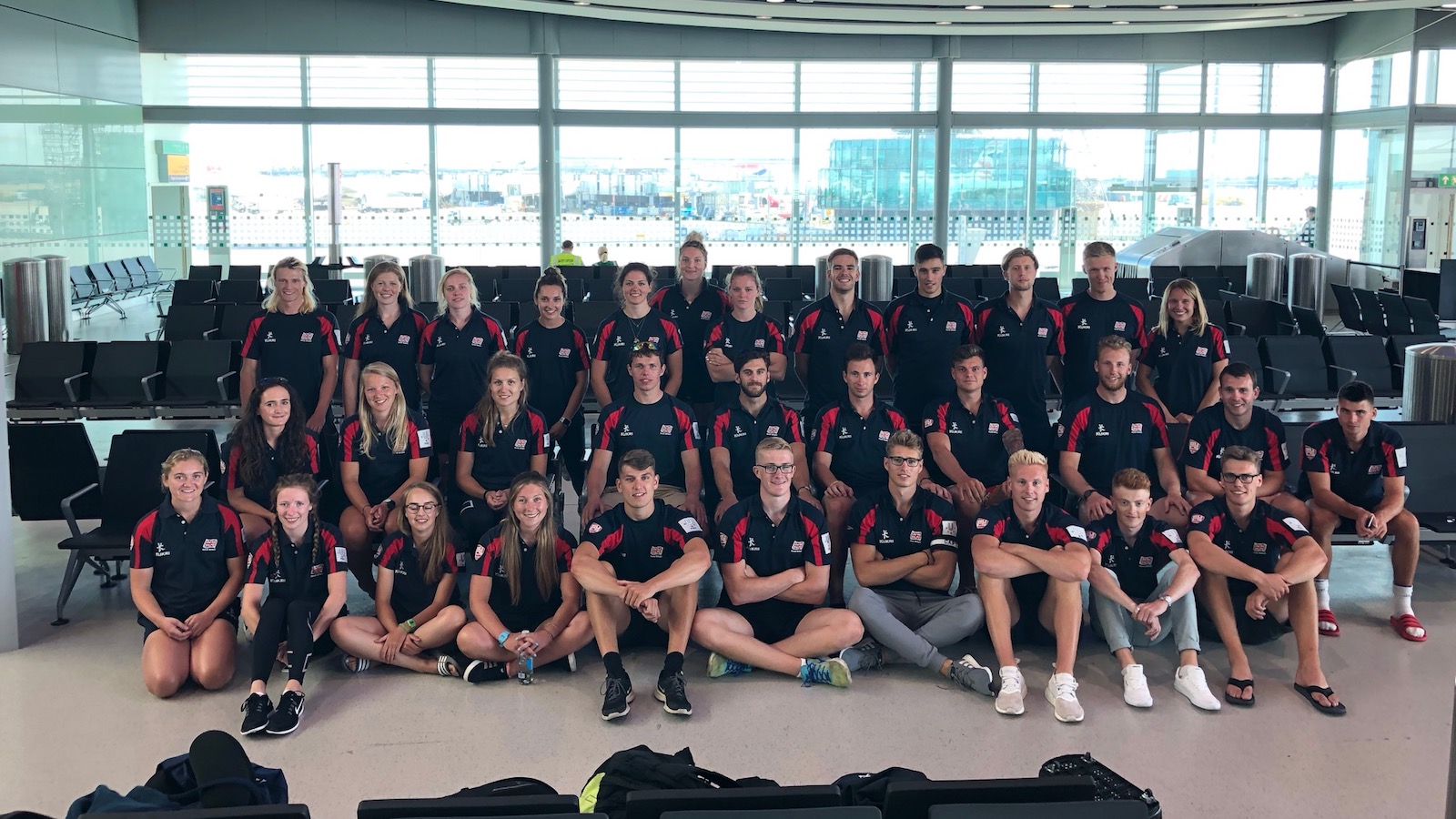 The Great Britain team for the 15th FISU World University Rowing Championships has been announced with 32 students representing 14 academic institutions set to travel to Shanghai, China, for the three-day event from 10-12 August.
The Great Britain team has been selected by British Universities & Colleges Sport (BUCS) with support from British Rowing.
The competition has consistently proven to be a useful stepping stone for those rowers on the pathway to the Great Britain senior team with 11 of the team who had competed in Poznan in 2016 having since made the grade at senior world level.  Karen Bennett, who won a silver medal at the Rio 2016 Olympics, won gold in the women's four at the FISU Championships in 2014.
Three rowers return from the team that travelled to Poland two years ago including Rebecca Edwards (University of Essex) in the women's eight, James Robson (Newcastle University) and James Stanhope (Leander Club and Oxford Brookes University graduate) in the men's eight.  23-year-old Stanhope stroked the Great Britain men's eight to gold two years ago in Poland and he will be sitting in the same seat looking for a repeat performance in China.
Harry Glenister (University of Surrey) and Sholto Carnegie (Yale University) were in the Great Britain men's four which finished just outside of the medals at World Rowing Cup 3 in Lucerne last month and in Shanghai they will look to make the step up on to the podium as they race in the men's pair.
Harry Brightmore is another athlete with senior team experience having coxed the men's pair at the 2017 World Rowing Championships in Sarasota, USA, and he will lead the men's eight out in China which includes his Oxford Brookes teammates Henry Swarbrick, Michael Glover and Matthew Hnatiw as well as Jack Gosden-Kaye (University of California, Berkeley), Rufus Scholefield (University of London – City) and George Stewart (University of Surrey).
The men's sweep team is completed by Oliver Wilkes (University of Edinburgh), Matt Benstead (University of London – KCL), Rory Gibbs and Morgan Bolding (both Oxford Brookes University) who will compete in the men's four.
The Great Britain team features several U23 world medallists including Edinburgh University's Matthew Curtis, a former world under 23 champion in the lightweight men's quad scull.  Curtis teams up on this occasion with fellow U23 medallist, Ben Reeves of Oxford Brookes, in the lightweight men's double scull.
Edwards is joined in the women's eight by a number of established GB U23 internationals including Katie Bartlett (Kingston University), Isobel Powell (University of London – Birkbeck), Chloe Brew (University of Southern California), Georgia Statham (University of London – UCL) and cox Morgan Baynham-Williams (University of Oxford) whilst Lydia Currie (University of Edinburgh), Natasha Harris-White (Newcastle University) and Emma McDonald (University of Glasgow) all get their first taste of international competition on the world stage.
Sheffield University's Nicole Lamb is a two-time world U23 medallist in the women's eight and she will compete in the single scull at these championships.  Her counterpart in the men's single is Sam McKeown of Queen's University Belfast who will be making his Great Britain team debut.
GB junior international Frances Russell (Newcastle University) joins up with Oxford Brookes' Susie Dear in the women's pair whilst the lightweight women's double scull also features an Oxford Brookes and Newcastle composite in the form of Alex Styles and Fiona Chestnutt.
Lee Boucher, GB Team Manager for Shanghai, said: "The World University Rowing Championships offers our athletes the opportunity to compete against the best student rowers from across the world and I am delighted that we have been able to select a team with such a healthy blend of experience and first-time internationals.
"The team has been preparing well over recent weeks under the expert guidance of our coaching team and we travel to China with plenty of optimism for a successful championships."
Hugo Gulliver, lead coach for the Great Britain FISU team, added: "I'm very excited to lead the GB team to what will be a new and exciting location, ahead of Shanghai hosting the World Rowing Championships in 2021.  We have gold medals to defend in the men's eight and four and we hope to see strong performances from all of the British entries."
Click here for the official website of the 15th FISU World University Rowing Championships
FISU World University Rowing Championships, Shanghai, China, 10-12 August 2018
Women's Pair
Frances Russell (Newcastle University)
Susie Dear (Oxford Brookes University)
Women's Eight
Emma McDonald (University of Glasgow)
Georgia Statham (University of London – UCL)
Natasha Harris-White (Newcastle University)
Chloe Brew (University of Southern California)
Lydia Currie (University of Edinburgh)
Isobel Powell (University of London – Birkbeck)
Rebecca Edwards (University of Essex)
Katie Bartlett (Kingston University)
Morgan Baynham-Williams (cox) (University of Oxford)
Women's Single Scull
Nicole Lamb (University of Sheffield)
Lightweight Women's Double Scull
Alex Styles (Oxford Brookes University)
Fiona Chestnutt (Newcastle University)
Men's Pair
Harry Glenister (University of Surrey)
Sholto Carnegie (Yale University)
Men's Four
Matt Benstead (University of London – KCL)
Morgan Bolding (Oxford Brookes University)
Rory Gibbs (Oxford Brookes University)
Oliver Wilkes (University of Edinburgh)
Men's Eight
George Stewart (University of Surrey)
Rufus Scholefield (University of London – City)
Matt Hnatiw (Oxford Brookes University)
James Robson (Newcastle University)
Michael Glover (Oxford Brookes University)
Jack Gosden-Kaye (University of California, Berkeley)
Henry Swarbrick (Oxford Brookes University)
James Stanhope (Oxford Brookes University)
Harry Brightmore (cox) (Oxford Brookes University)
Men's Single Scull
Sam McKeown (Queen's University Belfast)
Lightweight Men's Double Scull
Ben Reeves (Oxford Brookes University)
Matthew Curtis (University of Edinburgh)
Management and Team Support
Team Manager: Lee Boucher (Scottish Rowing)
Lead Coach: Hugo Gulliver (University of London Boat Club)
Coach: Phil Bourguignon (Molesey Boat Club)
Coach: Brendan Gliddon (University of Oxford)
Coach: Dan Harris (GB Rowing Team)
Coach: Will King (Hartpury College and University Centre)
Physiotherapist: Dominic Ellington (Durham University Boat Club / Teesside University)