Extraordinary Erica: how rowing helped overcome breast cancer
Rowing is known for creating strong friendships and the rowers of Ross Rowing Club are no different, as Erica Hermon found out when she was diagnosed with breast cancer last year #YourStories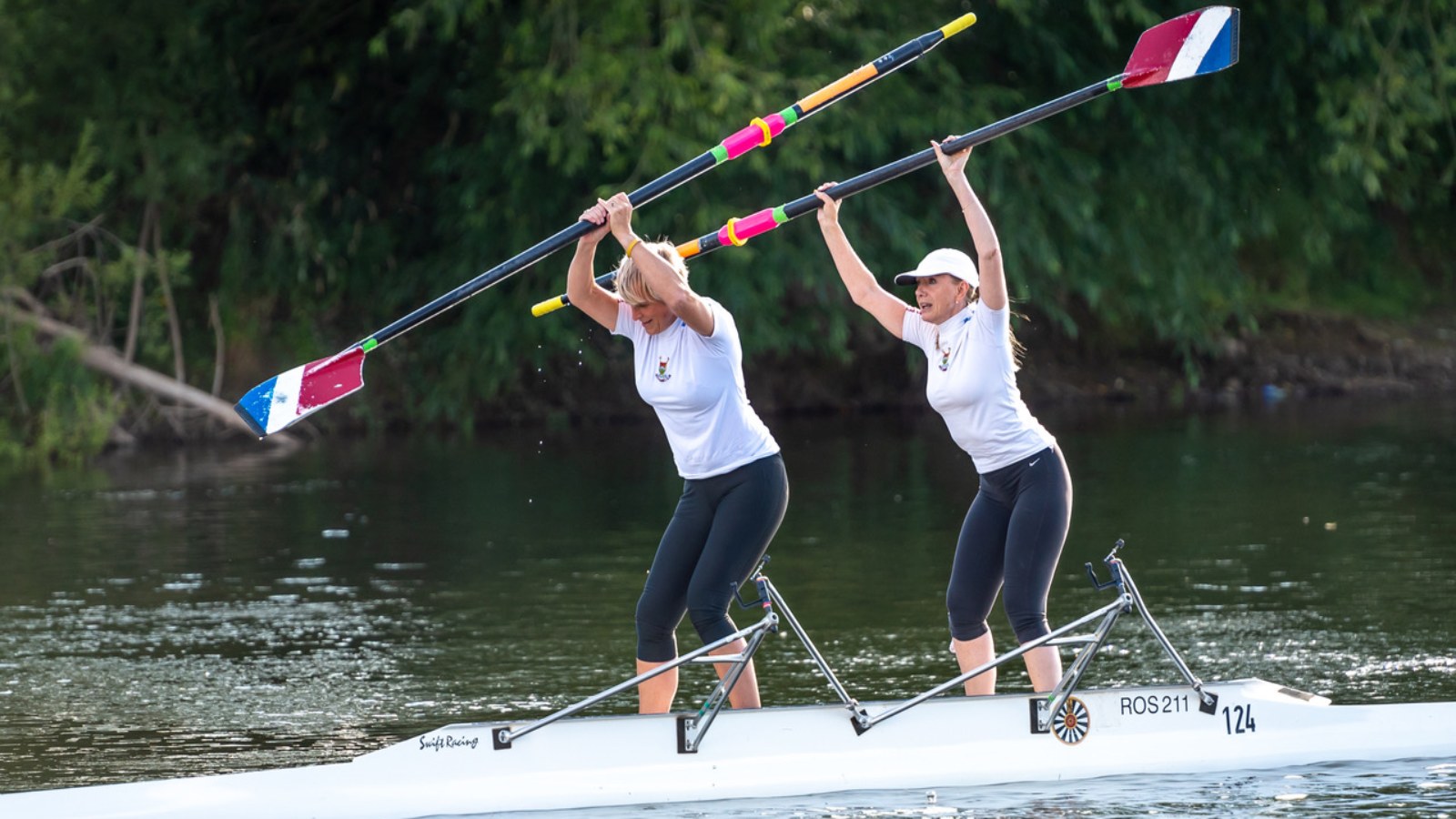 In November 2017, Ross Rowing Club rower Erica Hermon was diagnosed with aggressive breast cancer on her 48th birthday, and found herself undergoing a double mastectomy and reconstructive surgery in December, followed by radiotherapy in March 2018.
"I only had the test because my father was diagnosed with breast cancer, and was told that his children might also be at risk, so he phoned me and told me to go," she explains. "I was lucky to catch mine at quite an early stage."
After all the treatment, she was signed off by the oncology department but was told not to row for six months.
"My rowing buddies took up cycling with me, because I couldn't join them on the river. That was the incredible support that they gave me. The rowing community was brilliant – and really took my mind off what was going on off the water."
So because she couldn't row, she threw herself into coaching the Ross Rowing Club juniors and is now waiting for her Level 2 Assessment.
"I was very open about my illness and people knew about it. So if I was caught lifting anything, or tried to lift a boat above my head, then I'd immediately get shouted at!"
My rowing buddies took up cycling with me, because I couldn't join them on the river
At July's British Rowing Junior Championships, her crews did a brilliant job, with the WJ14 crew breaking the course record in the coxed quads and beating local crew, Nottingham & Union to gold. Erica is pictured below with her junior winning crew.
"It was such an emotional high," says Erica. "My daughter was also in the crew and in the final race they had a fantastic row.
"My heart was in my mouth and my voice was hoarse from shouting, 'Go Ross'! I think I got as much out of it, as I would have done if I'd been rowing and won it myself!
"Nottingham & Union were next to us in the trailer area the next weekend at Bewdley Regatta so it was like a reunion."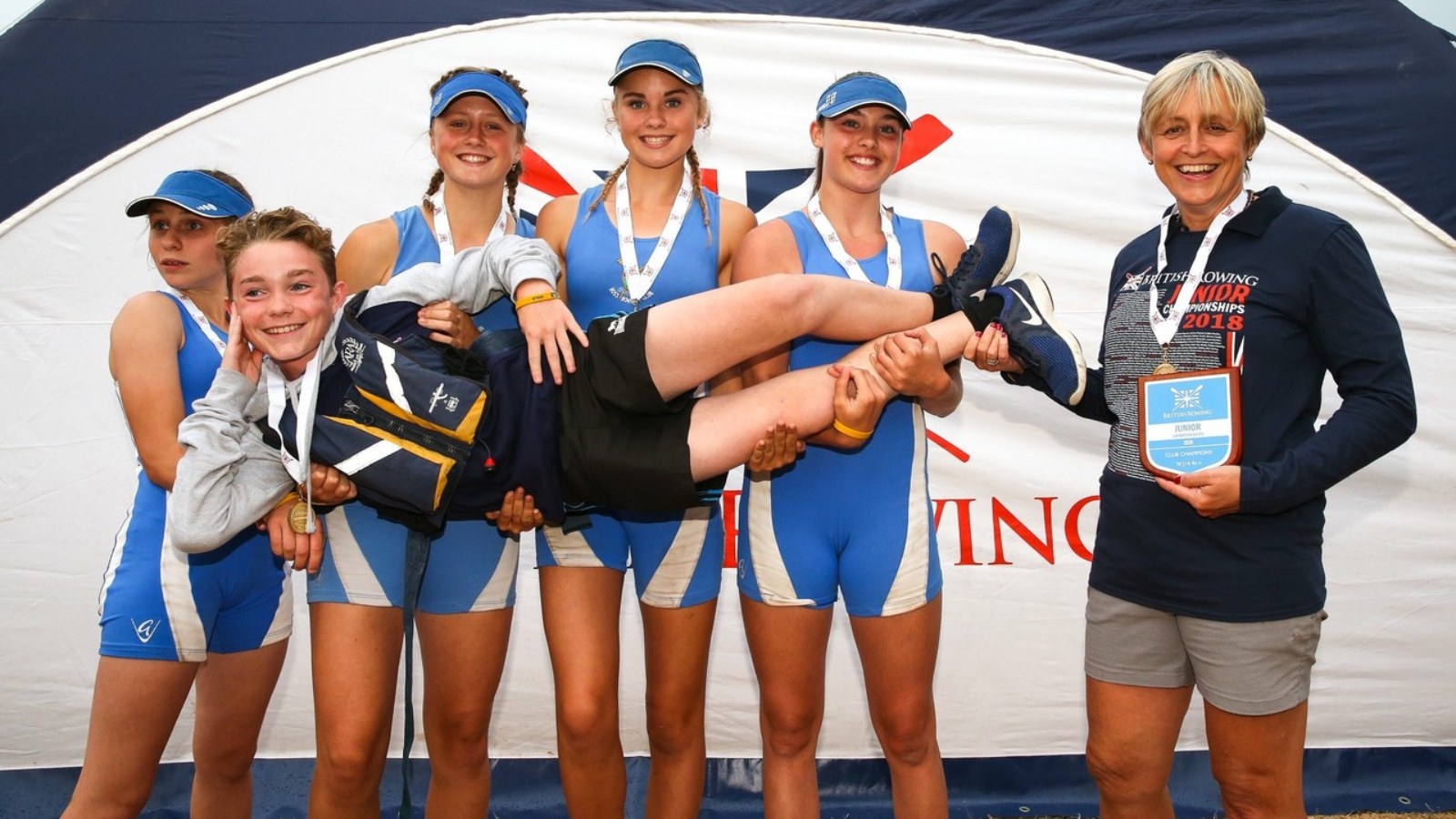 Last week, during the lunch break at junior summer camp, and following the all clear from her surgeon, Erica got back in a double scull with her regular rowing partner Sally Pettipher.
The juniors she coaches were also kind enough to video and provide support, robustly criticising her technique after her first outing back in a boat for a few months. So just to prove that anything the juniors could do, she could do better, she did a 'double helicopter'!
Not all rowers are elite athletes, but many of the rowing family are as inspiring in a different way.
"I think it puts life into perspective a bit," says Erica. "When I was at home recovering I got to spend time with my family, so that was lovely, and I think that's changed the way I think about things.
"I count myself fortunate – the care by the Wye Valley NHS Trust was amazing. Last week I started a new job in the hospital that treated me – it's lovely to be back because they treated me so well."
We would love to hear any stories that you have about your club or community. Why not share them with us via #YourStories