250,000m rowed at the Power8 Sprints fan zone
Indoor rowing took the Bristol Harbour Festival by storm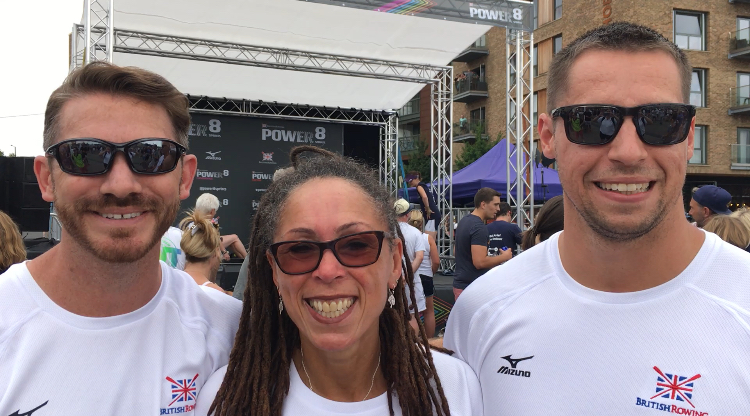 In late July Go Row Indoor Instructor Clare Holman alongside British Rowing Master Trainers Matt Gleed, John Healey and Denise Page, took over the Power8 Sprints fan zone at the Bristol Harbour Festival.
Over the course of the weekend over 250,000m were rowed on the indoor rowing machine as part of the Power8 Sprints 350m challenge.
The Master Trainers also held technique sessions and ran Go Row Indoor 20 minute workouts live on the stage.
Clare Holman said: "Throughout the weekend there was a huge amount of energy in the fan zone, with so many people wanting to jump on the machine and give the challenge a go."
The fan zone was supported by volunteers from Bristol Ariel Rowing Club, who gave technique advice and cheered on the participants. The electric atmosphere led to some impressive times with the fastest male and female, rowing 350m in 00:57.0 and 01:10.2 respectively.
If you've taken on the Power8 Sprints 350m challenge and are looking for your next one head to LiveRowing where new British Rowing challenges are uploaded each month.