Sprint rowing a hit with Bristol schoolchildren ahead of Power8 Sprints weekend
More than 1,000 Bristol schoolchildren have tried indoor sprint rowing ahead of the inaugural Power8 Sprints – the headline act at the city's Harbour Festival this weekend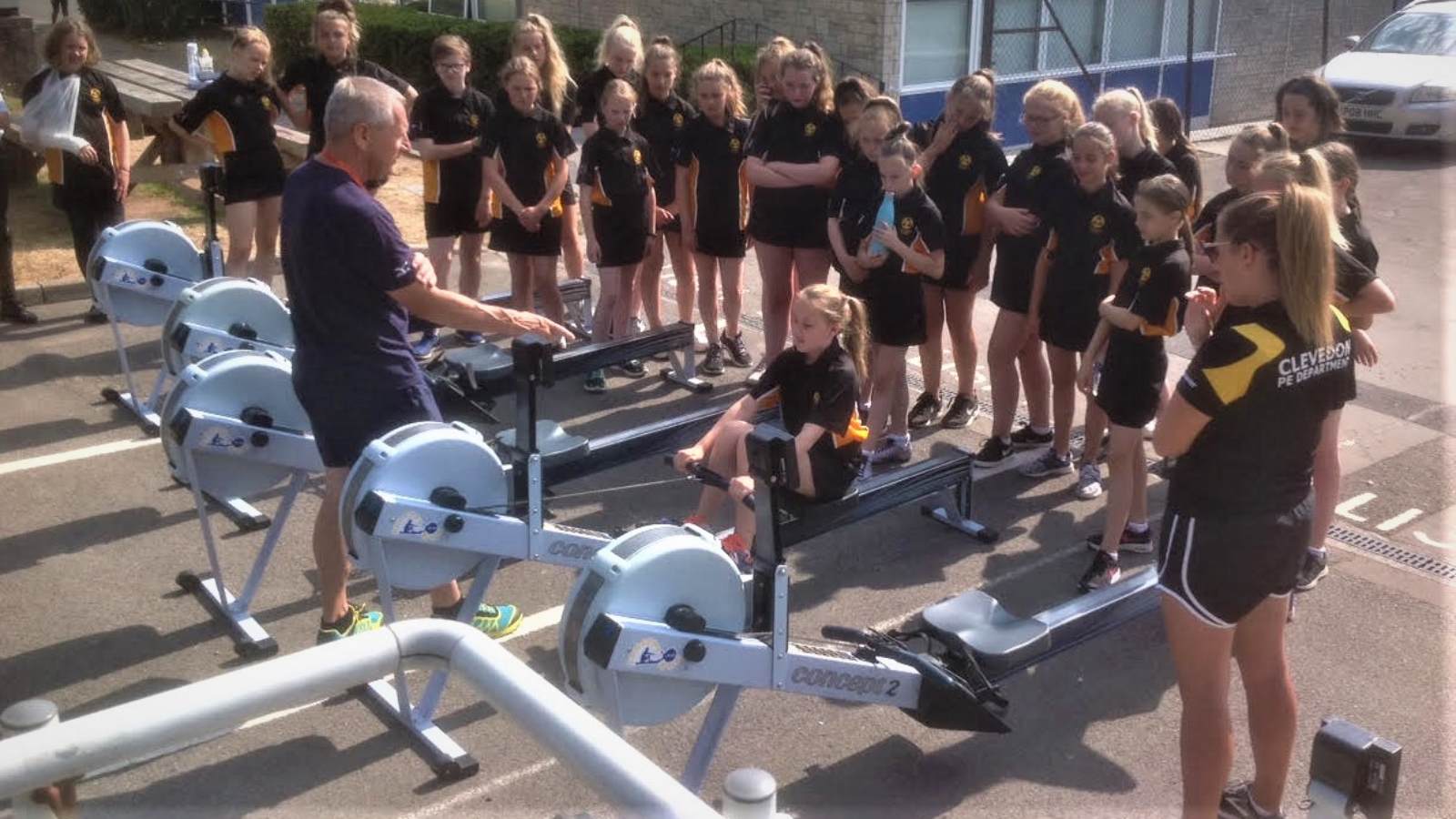 Students from 29 secondary schools in Bristol have participated in a special 350m indoor rowing challenge with more than 1,000 students experiencing the exhilaration of sprint rowing, in anticipation of the first ever Power8 Sprints this weekend.
Tim Down, British Rowing Stewards Charitable Trust coach, said, "The challenge has really energised the schools that I have visited. The younger students – year 7 and year 8 – are especially fascinated by the immediate feedback from the monitors and often come back, sometimes repeatedly, to improve on their first score.
"It's generally their first experience of rowing in any form and many are now curious – and excited – to see competitive rowing in action. All the students have been happy to give the challenge a go."
Feedback has been extremely positive from all the schools involved, especially those who have only been able to offer traditional sports to date.
Mark Davies, Assistant Head Teacher at Clevedon School, said, "You have really opened a new door of opportunity to many of our students."
Though the school is lucky to have six indoor rowing machines already on site, up to now these have only been used by the local rowing club. But after receiving coaching for the 350m challenge, students have engaged with indoor rowing and are keen to learn more about the sport.
You have really opened a new door of opportunity to many of our students
As momentum builds for the city's inaugural Power8 Sprints on Sunday afternoon at Bristol's Harbour Festival, Down and the schoolchildren will be rooting for their home city. Eight cities are fielding men's and women's crews with the Bristol men facing London while the Bristol women have drawn Newcastle in their first round showdown. Winning crews go through to the semi-finals, to be raced later that afternoon.
Down said, "I think the whole city is intrigued by the prospect of the Power8 Sprints.
"With the current forecast of good weather, the event is also likely to be watched by many who aren't yet so aware of the sport. It will be great to show a completely different side to rowing with this fast and furious knockout sprint event. I think it will have a real gladiatorial feel about it!"
Watch the Power8 Sprints action live
Follow the Power8 Sprints live on Sunday via the Power8 Sprints Facebook page.
Get involved with our Power8 Sprints Gym Challenge
Fancy rowing 350m yourself?! Then find out how to get involved in our Power8 Sprints Gym Challenge here.