Celebrating National School Sport Week with Active Row and London Youth Rowing
It's National School Sport Week, and London Youth Rowing (LYR) are celebrating their school rowing programme, Active Row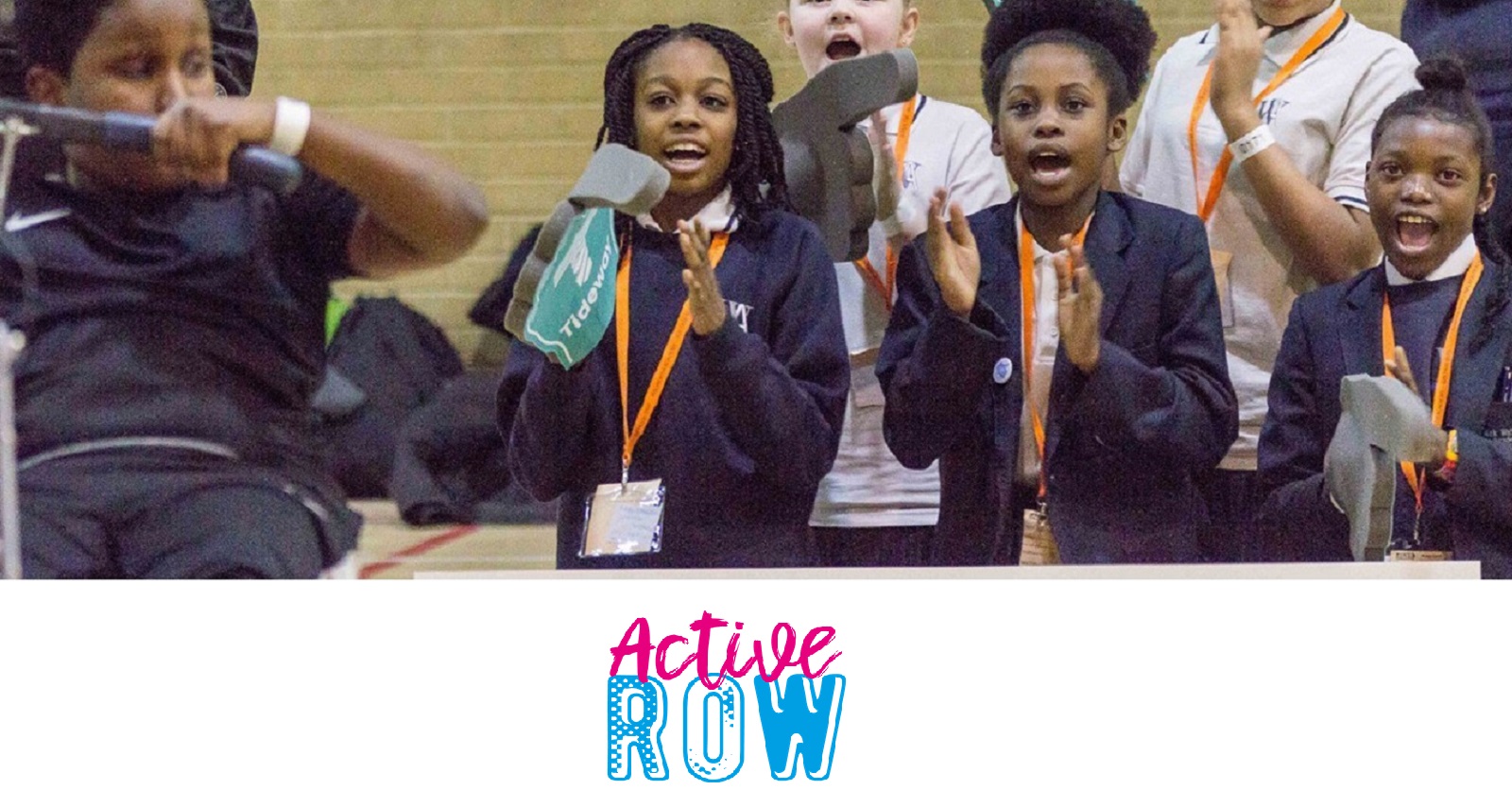 Over four years, Active Row aims to provide over 8,000 young people in 76 schools across London with indoor rowing machines, full-time coaches and access to on-water rowing thanks to funding from Sport England and Tideway. This year alone 2,783 young people have tried indoor or on-water rowing through Active Row. Of this, 67% were from BAME groups and 43% were female.
Community Coach, Isobel, has been reflecting on her role as a coach on the programme and how school sport helped shape her future.
"Sport can play a vital part in school life and in keeping children active. For some, PE lessons can be daunting but for me it was time to have fun, socialise, and learn new skills. Throughout my time at school, I was involved in as many sports as I could.
"In primary school, I played for the school football team which led me to join a team outside of school. For several years this was my life; leaving the house in my football kit. In secondary school, my love of sport continued as I was introduced to a new and exciting range of activities. One of these, thanks to LYR, was indoor rowing.
"I was part of the original Active Row programme, 'Row East London', over eight years ago. LYR Head Coach, Maurice, saw me and my friends at a Borough Competition and asked if we wanted to try on-water rowing at Globe Rowing Club. You didn't have to ask me twice! I swiftly joined Globe Rowing Club junior squad and never looked back. If it was not for LYR, I would never have found the sport that eventually took over my teenage years and has shaped the rest of my career pathway.
"My passion for coaching started in school. My school – Stationers' Crown Woods Academy – were extremely keen on encouraging life skill development through sport, which landed me in the Sports Leadership programme where I trained to coach Tag Rugby. This experience opened my eyes to the enjoyment of coaching others and being able to share what I was learning. We were given the opportunity to coach in Romania for a week to share our new skills, made more difficult by a language barrier and having to integrate into a very different schooling system!
"All these experiences are the reason I am a Community Coach today. School sport introduced me to rowing and LYR and showed me what coaching can do for young people.
"One of the best bits of my job is seeing students progress from indoor to on-water rowing. In the Summer term, we try and introduce on-water rowing to as many students as we possibly can. You see first hand how students work as a team and communicate within their groups, perhaps even eventually coaching each other. My job is never-ending fun; meeting young people and seeing them grow and develop. Knowing that you can have an impact on a young person's life through what might seem like such a small thing, will never stop being rewarding."
Share your rowing stories with us by tagging us in on social media and using the hashtag #YourStories. You can also submit your stories online here.