British Rowing launches Brandhub
Brandhub is an online platform allowing Go Row Indoor providers to create branded marketing and promotional materials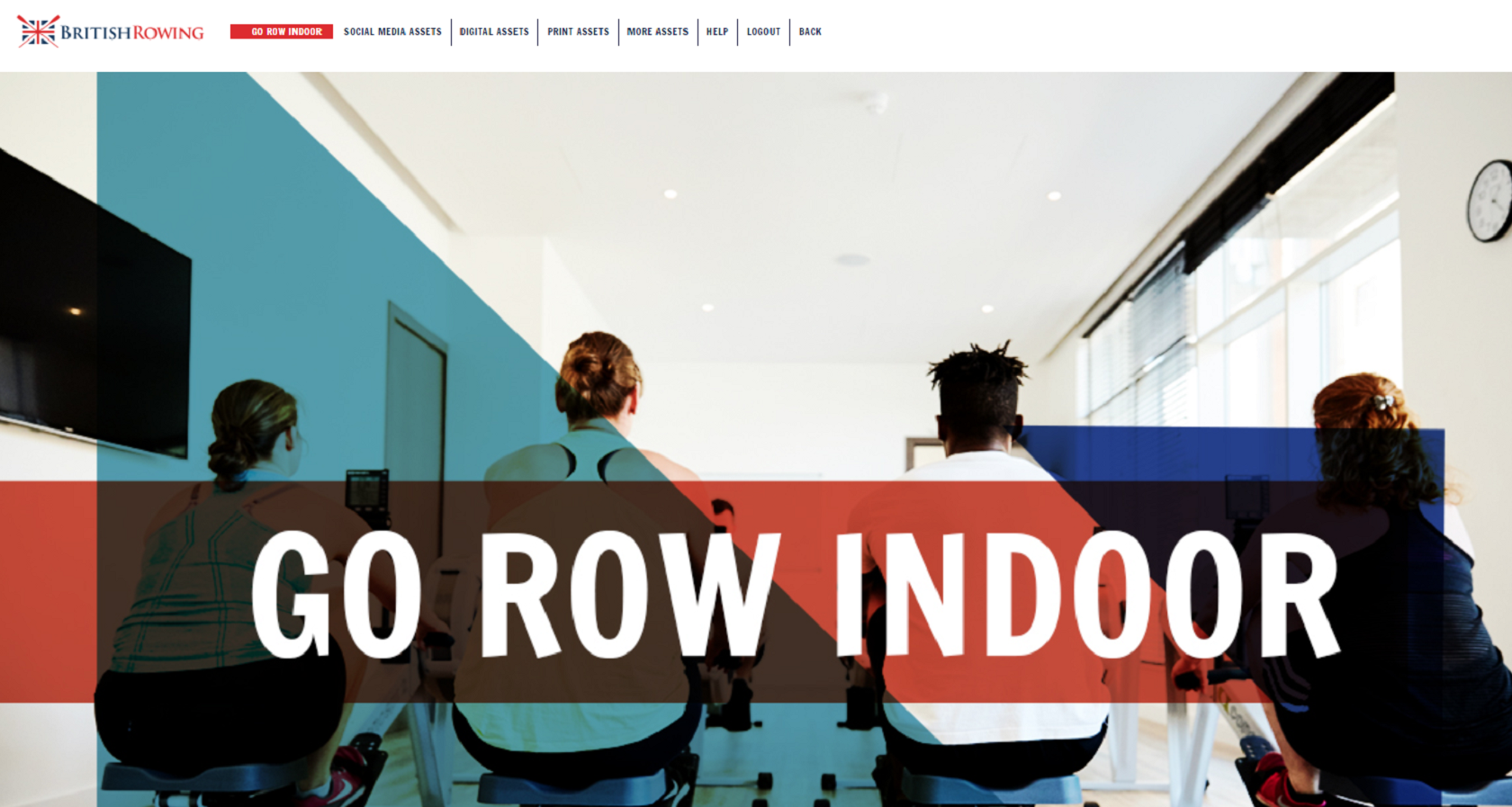 British Rowing has launched a new online platform called Brandhub. This innovative platform helps to create effective marketing and promotional materials in seconds to support awareness of our Go Row Indoor programme.
The platform allows Go Row Indoor providers to access branded assets including social media graphics, email templates, posters, banners and flyers. Its unique functionality allows users to edit their own posters and flyers without the need for costly design programmes and is simple and quick to use.
Four Go Row Indoor pilot clubs have been trying out the platform during the testing stage. Julien Tavener from Bristol Ariel Rowing Club said, "The British Rowing Brandhub portal has provided excellent, professionally produced images for us to use in launching our Go Row Indoor classes. It has been especially useful in providing social media ready images that work perfectly. This means that we launched with a professional look and feel that has been critical to the success of the classes. It has been great to be part of a larger programme supported by our governing body."
Helen Rowbotham, British Rowing's Director of Innovation said of the platform, "Enabling our Go Row Indoor providers to have access to high quality, easy to use, promotional assets is a key objective of the Go Row Indoor programme. Feedback from many clubs and operators in the development stage of the programme was that marketing and promotion of a new class model is the biggest hurdle to getting a class off the ground. British Rowing's Brandhub has helped us address this challenge."
In addition to access to Brandhub, the wider Go Row Indoor provider package also includes:
• Instructor workshops – REPS & CIMPSA accredited indoor rowing training for fitness professionals
• Class models – Pre-designed classes for all abilities, including 20 and 30-minute gym floor classes and a 45-minute exercise to music studio class
• Indoor rowing challenge and tracker apps
• Video content to support virtual class delivery
• Ongoing content updates – To ensure classes and training stays fresh and relevant, helping you to maximise take-up and boost retention rates
If you would like to find out more about how your club, gym, studio or leisure centre can get involved with Go Row Indoor get in touch with Clare Holman at indoor@britishrowing.org.