Touring rowers celebrate 25-year milestone
In 1994 the first British Rowing Tour took place on the Thames from Wallingford to Weybridge. Twenty-five years on, the annual event has become a popular highlight of the recreational year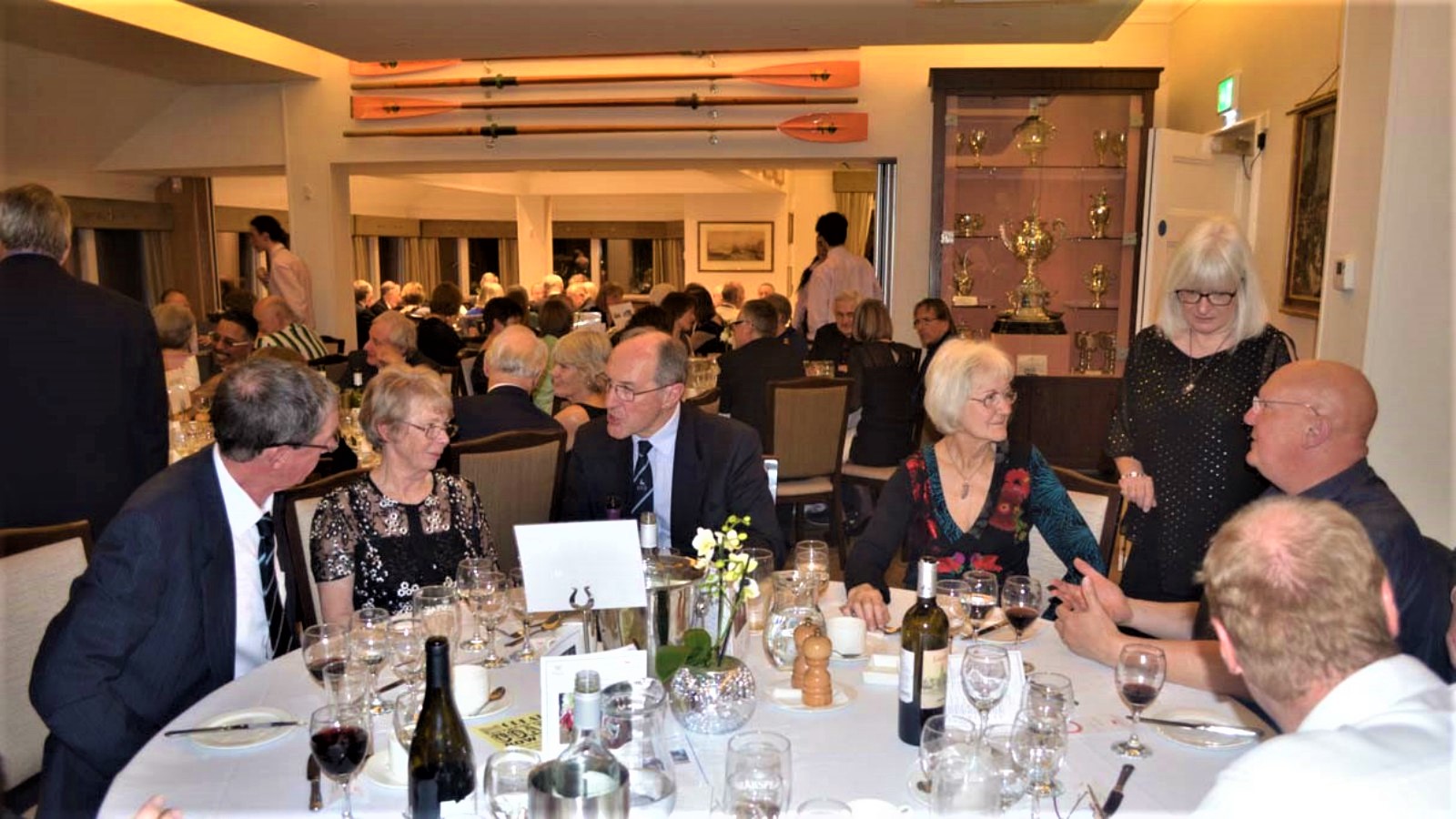 Eighty-nine rowers from 19 clubs around the country came together on Saturday 10 March for a celebration dinner at Leander Club, organised by the Recreational Rowing Committee (RRC) to mark the foundation of the British Rowing tour 25 years ago. This has become a successful annual event which has increased participation in recreational rowing and opened up many new routes for touring on rivers, lakes and canals.
The British Rowing Tour owes much to the vision of the late Dame Di Ellis, long-standing Chair of British Rowing, who saw the potential in touring rowing in the UK based on FISA's international touring activities.
In 1994, the first tour was organised by Greg Gregory-Jones (Weybridge) with assistance from Alan Meegan of British Rowing. Pip Lewendon and the late Pat Sherwin (Southsea) then took on responsibility for the tour organisation. Both Greg and Pip attended the dinner and were presented with commemorative tankards by Luke Dillon, Chairman of the Thames Regional Rowing Council.
The early tours alternated between the Thames and the Severn/Avon. But in 2004 the Tour ventured further afield to the Norfolk Broads and began to open up new touring routes on other waterways, with planning coordinated through the RRC. More recently, there have also been two European tours, to Amsterdam in 2015 and Hamburg in 2017.
As more and more clubs have acquired suitable boats, aided by the Explore Rowing programme, the tour has grown from its beginnings with around a dozen participants to, typically, some 80 rowers from clubs all around the country taking part.
John Turnbull, Chairman of the RRC, told the diners that the recently announced sponsorship from Charles Stanley Wealth Management would enable even greater participation in future tours. Their boats will be used on this year's 25th tour, which will take place on the Upper Thames from Thursday 30 August to Sunday 2 September from Bablock Hythe to Mapledurham.
If you would like to take part on the special 25th anniversary tour, then please visit www.recrowing.org.uk to download an application form.