Running injury leads to couple becoming champion indoor rowers
Rod Chinn and Carol Woodward started rowing after a running injury in 2007 and have since broken world records in their age categories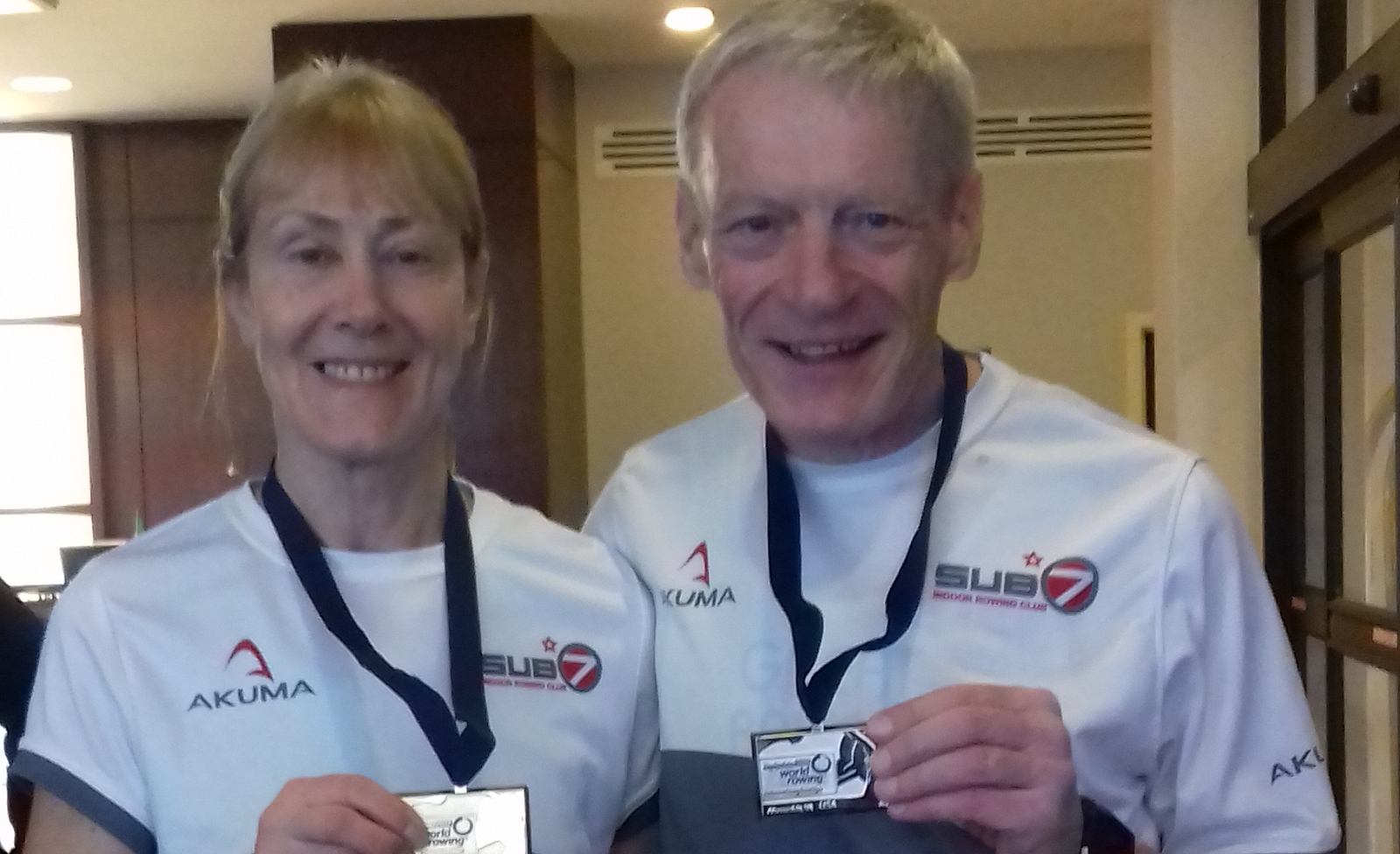 Rod Chinn, 60, and Carol Woodward, 59, from East Sussex, are proof that age is no barrier to success on the indoor rowing machine. But they only discovered the sport when they sustained running injuries and ventured onto the rowing machines at their local gym.
Rod said, "We tried them out, had a race – which Carol won! This got us hooked straight away and we looked up the Concept2 website. In 2007, we found out about competitions such as the British Rowing Championships so went to Birmingham to compete. I was nowhere in the 50-54 heavyweights with 7:07.1, but Carol won a very close race to take gold in the 45-49 lightweights!"
As well as walking away with her first medal, Carol – and Rod – met others from the indoor rowing community and really got the bug. The couple joined the Sub 7 Indoor Rowing Club and were spurred on by the camaraderie and support of their fellow indoor rowers.
Rod said: "A lot of what we've achieved is down to the advice, support and motivation that's come from being a part of the club.
"This helped me to realise I could slim down to lightweight and I've done a lot better since doing that. I've won medals at various championships since, with the highlight being the silver at this year's world championships with 6:58.1 in the 60-64 lightweight category."
Since 2007, Carol has won eight golds at national indoor championships and broken various British and World records while Rod has broken six age category records as a lightweight. The couple recently competed at the World Rowing Indoor Championships, with Rod taking a silver and Carol taking a gold in their respective age categories.
Rod added, "On my 60th birthday last year I celebrated by rowing for 60 minutes, clocking up enough metres to go straight to the top of the world rankings for the age and weight group, then broke the British record for the hour a few weeks later."
In their younger days, Rod and Carol also excelled in their sporting achievements. They both played rugby for Crawley RFC with Carol representing South East England, before taking up long-distance running when they stopped playing rugby.
Rod said, "I also ran for the local athletics club as a sprinter and once faced former England rugby player, Andy Ripley, (later Tideway Scullers President) in a 100m race – he beat me but only just!"
Now both retired from work, they have no plans to retire from indoor rowing, with Rod explaining, "We enjoy it far too much and really like the feeling of fitness it gives, as well as the social life of the rowing community and the Sub 7 club.
"We had a gym built in the back garden. It's a timber-framed building with two rowing machines next to each other -his'n'hers- and a full range of free weights so we train together in there most days.
"We host our own indoor rowing competition every year and it will be in our local village hall this year, with Sub 7 club mates travelling from far and wide to have a good day rowing indoors – with of course plenty of cake afterwards!"
If you would like to give indoor rowing a go, why not check out our events calendar to find an event near you.