Graham Benton's World Rowing Indoor Championship review
Indoor rowing pro Graham Benton shares his experience of competing at the inaugural World Rowing Indoor Championships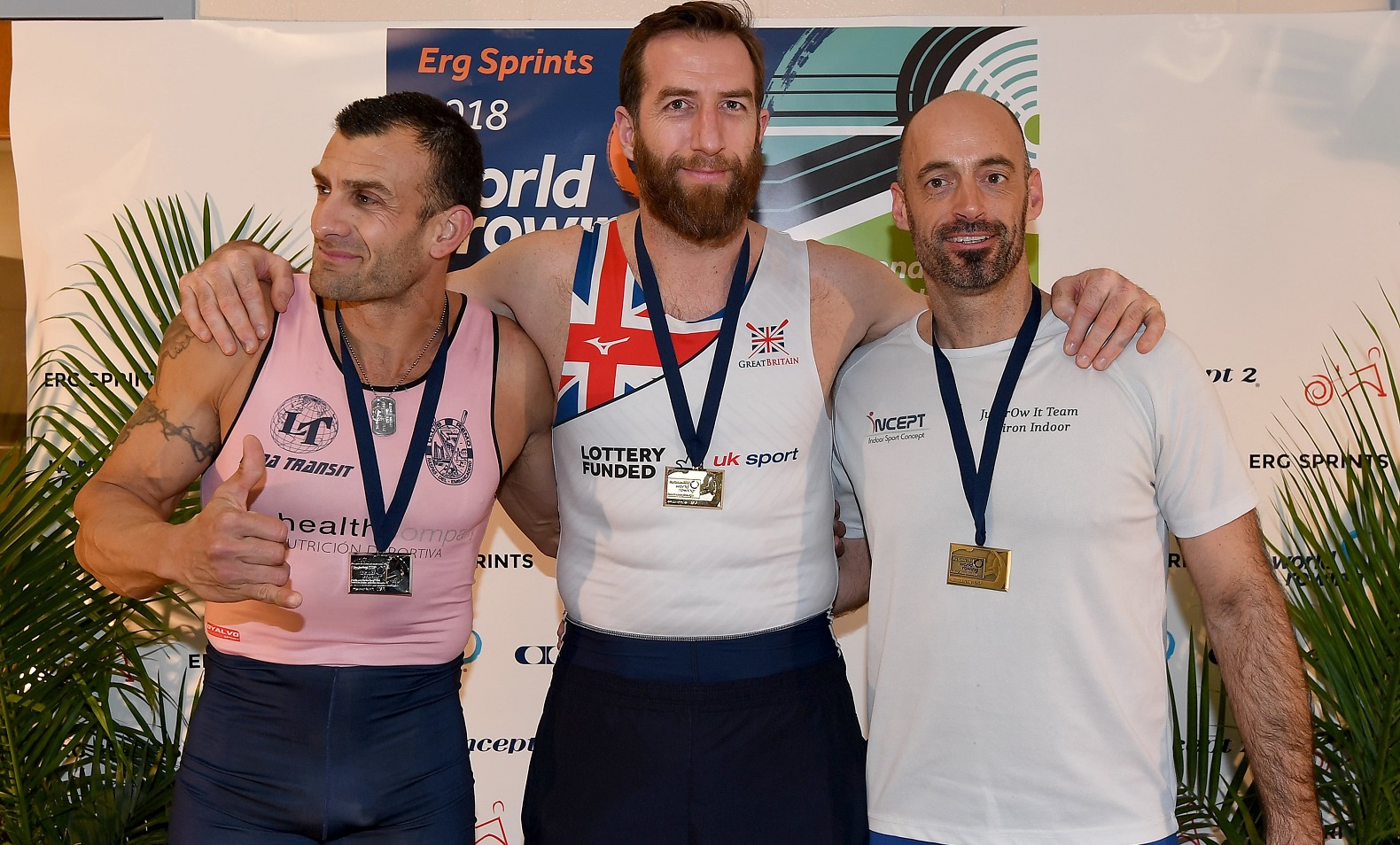 This February, rowers from across the globe headed to Alexandria, Virginia, USA to compete at the inaugural World Rowing Indoor Championship event. The event attracted a competitive field including BRIC champion and world record holder Graham Benton and, world champion, Sean Gaffney.
Gaffney secured two silver medals with standout performances in the 40-49 men's open 500m and the PR3 men's open 2,000m. Benton took home a gold medal for his impressive 5:54.0 performance in the 40-49 men's open 2,000m.
You can find the full results here.
Benton shared his experience with British Rowing in a post-event Q&A.
Why did you want to compete at the World Rowing Indoor Championships?
"As soon as this event was announced, it appealed to me. I think the fact that it was a new competition, somewhere different, and it was backed by World Rowing as an official world indoor rowing champs made it something I really wanted to win."
Is there anyone else competing that you look forward to racing against?
"I always look forward to seeing a lot of familiar faces and it's nice to measure yourself against some of the rowing greats. In terms of my division, it's always good competing against Marcos Cesar Morales who is generally my closest competitor. Pavel Shurmei is a legend also, but he competed in the open."
What were you hoping to achieve at the event?
"I was looking to win. I didn't have a specific time in mind but my training has been really good and I know the sort of time that should be good enough so I wanted to win in a respectable time that I am happy with."
How did you get on?
"I won the 40-49 division with 5:54.0."
How did you prepare for the event and was it different to other events to prepare for?
"My preparation has been very similar to other events. I have a great coach, Eddie Fletcher, who knows how to prepare me physically around my job. I have been working on the mental side too with Mark Bellamy and Natalie Pennicotte-Collier. I did stay off alcohol completely since New Year's Eve which has been pretty tough!"
Don't forget you can have this exclusive content before everyone else if you sign up the Go Row Indoor Newsletter here.
What was the event experience like?
"It was a really fun event. It was a bit more chaotic and informal than Crash-B, and certainly more so than BRIC. I'd say there were a few teething problems but nothing too significant and overall it was a great event. Spectators are right on top of you, literally by the fan cage, which helps with the atmosphere. You were also allowed coxes too, which I think is really helpful when you're pushing your limits. The interaction between competitors is always great and it was nice to mix and mingle with some old, and new, friends. The race hall was a great temperature for racing, a lot cooler than these events often are and I think that was reflected in some of the very fast times that were pulled. Overall it was a really enjoyable event."
How did it compare to the World Games and BRIC? Did you feel that it was as much of a competitive field?
"I'd say the field was not of the standard of The World Games, but that was a pretty unique collection of athletes. In my division, it was probably similar to previous Crash-B's and a little better than BRIC with some good international competitors. The open was a good standard, with I think a dozen people sub 6, but I did expect more really big scores. I would have got bronze in the Open with 5:54.0, only a whisker from silver. The winning time of 5:44 was strong, but I thought there would be more sub 50's."
Would you compete at future World Rowing Indoor Championship events?
"Yes, most definitely. I love the fact it's an official event, and that World Rowing got behind it and gave it a similar profile to the big water Champs. And the medal is cool! And I believe it will move around locations which always adds to the appeal. I heard rumours that next years event might be held in Toronto which would be great."
Do you want to see how your 2,000m time compares on a world level? Join the World Rowing Virtual Indoor Sprints this March. Sign up here.