CrossFit meets indoor rowing in the new Just Row event
Matt Foster from TRAIN Manchester shares why he set up this new indoor rowing event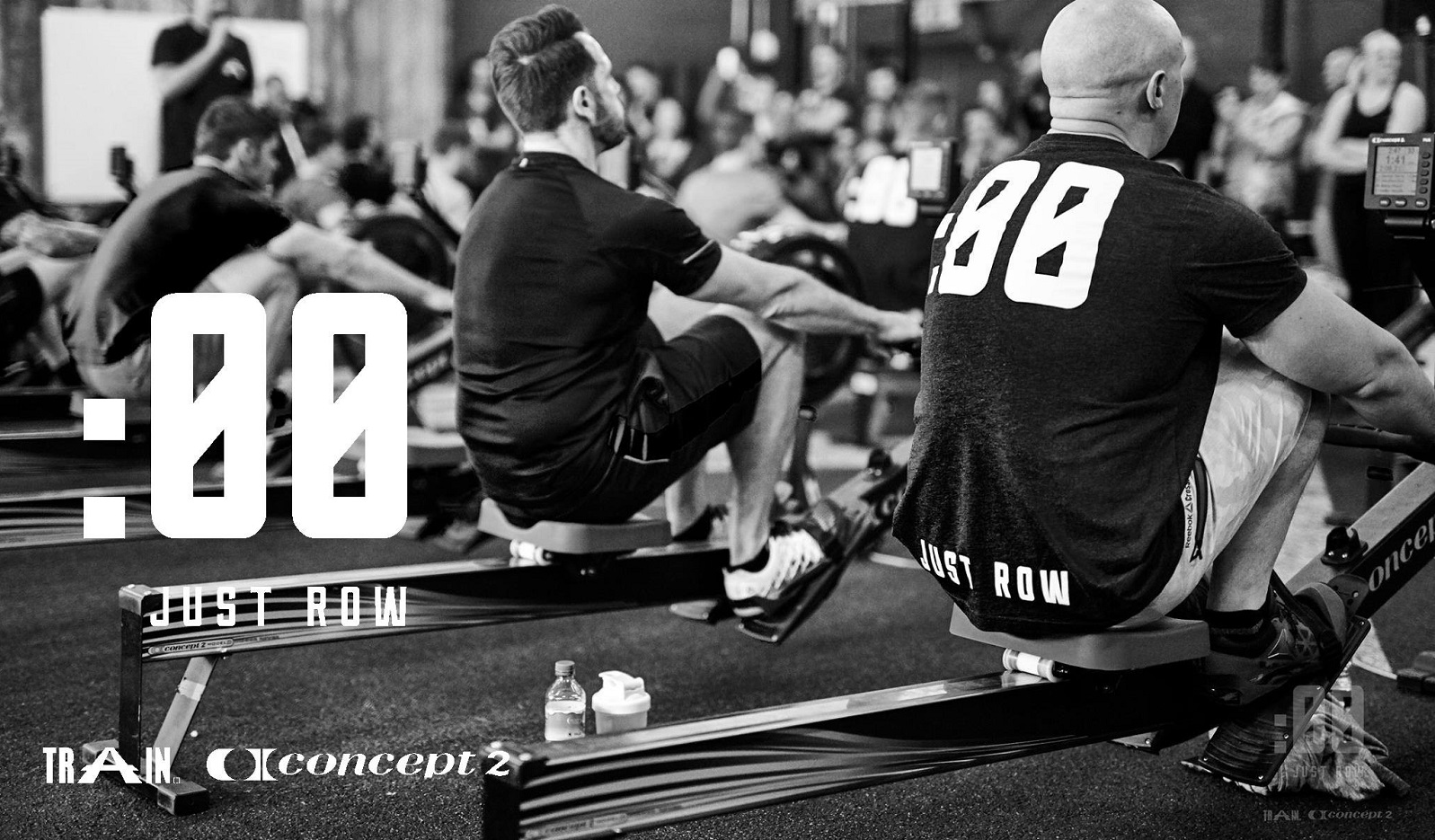 While the classic 2,000m race is a staple at indoor rowing events, new race formats are popping up influenced by the popularity of Crossfit events. Just Row, which takes place on 29 April, is the first of a new hybrid of indoor rowing meets Crossfit events. Matt Foster, who set up the event with TRAIN Manchester, fills us in on what to expect from this new event.
What makes Just Row different to other indoor rowing events?
"Just Row was created to test competitors over a broader domain than other events on the indoor rowing competition circuit. We saw that in standard indoor rowing events only a single distance or time was tested for athletes. We wanted to offer a competition where athletes had to compete in more than one race to decide their overall position on the podium."
Don't forget you can have this exclusive content before everyone else if you sign up the Go Row Indoor Newsletter here.
What race formats/categories are at the event?
"The teams at Concept2 UK and TRAIN Manchester have worked together to devise a set of workouts which test both sprint and middle distance ability, along with recovery. Athletes complete three workouts within a one-hour time-slot. Your overall position is determined from performance across all three workouts.
Just Row offers two age categories of competition; over and under 40 years of age, along with separate categories for male and female athletes. In previous years within those age and gender categories, we have worked with the standard indoor rowing weight bands offering lightweight and heavyweight entries. In 2018 for the first time, we have released a new "middleweight" category which will hopefully allow more athletes to be competitive at their current weight."
Who competes at Just Row?
"Just Row attracts a wide range of athletes from different sporting backgrounds – including CrossFitters and indoor rowers. We have been pleased to welcome multiple world record holders and champions from indoor rowing to our event including Graham Benton and Justine Reston, along with many high-level CrossFit athletes. However, we encourage any and all to enter regardless of ability!"
What prizes are on offer?
"We are happy to have the support of sponsors all of whom will be contributing to our prize packages for our podium athletes. Prizes and trophies will be presented to the top three athletes in each of the 12 categories. However, the prizes of most interests to competitors are those donated by ourselves at TRAIN Manchester. This year we will have both a Concept2 rower and a Concept2 bike erg available to win. Every athlete who finished on the podium (top three in each category) will go into a draw on the day to win these great pieces of equipment."
What are your top 3 training tops ahead of the event?
Consistency – athletes need to be training regularly to see the benefit of any training program they are following
Diversity – for Just Row it is important to train within the domains of each of the three different workouts and not specialise too much in any one in particular
Preparation – we'd definitely recommend testing the full set of workouts in full before the day! The impact of the first workout on the last should not be underestimated!
Tempted to see how you get on with this new race format? There is still time to enter the event, you can sign up here.
If you can't make it to Just Row but want to test yourself at an indoor rowing event check out our events calendar here.