Stewards Charitable Trust coached rowers compete in first rowing race at British Rowing Indoor Championships
Four students took on the junior mixed relay at the British Rowing Indoor Championships earlier this month supported by their Stewards Charitable Trust coach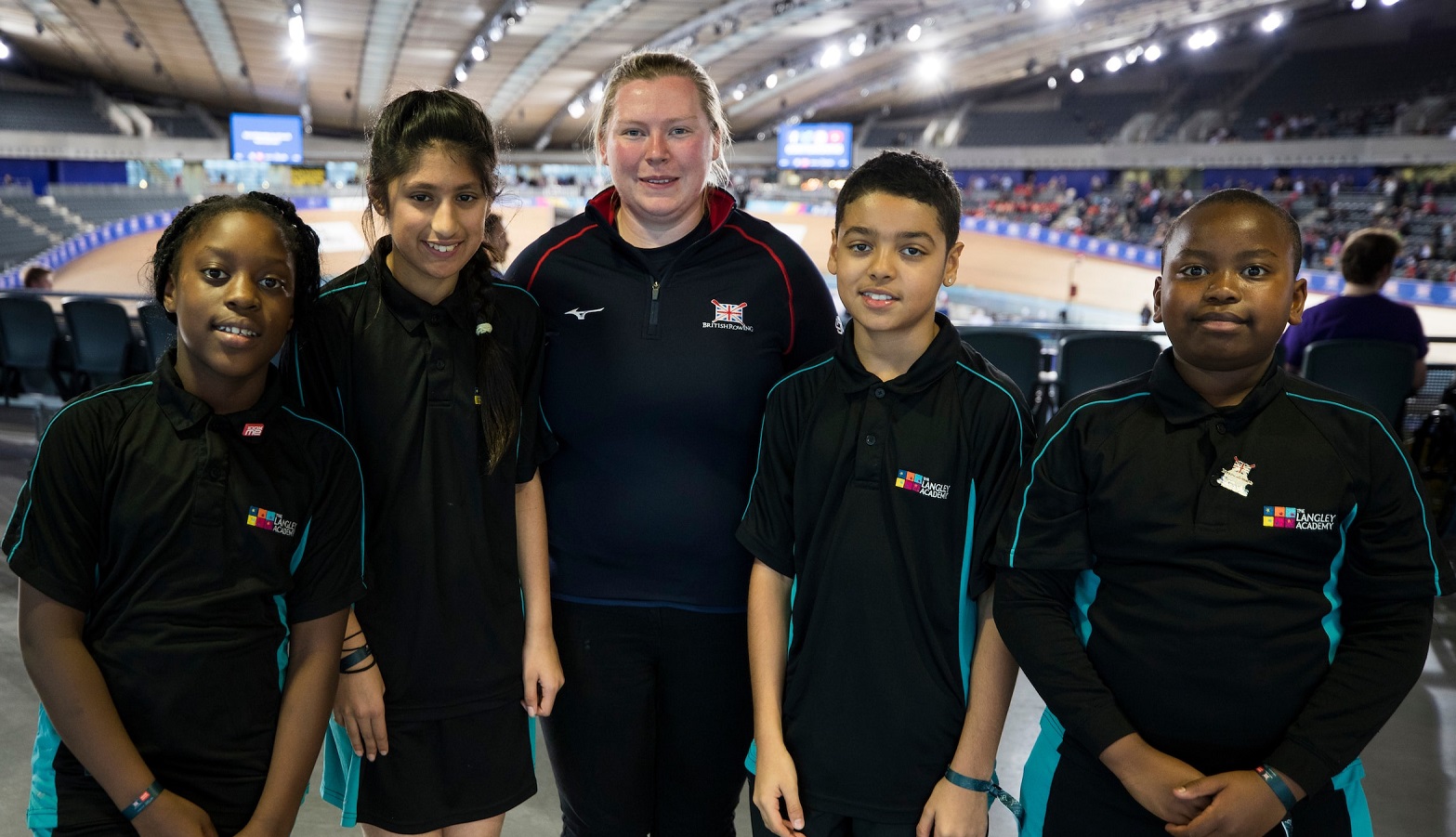 Four students from Langley Academy were invited to compete at the British Rowing Indoor Championships (BRIC), presented by Visit Sarasota County. The students have been coached by Megan Orme-Smith, a coach from the Stewards' Charitable Trust (SCT) Coaching Scholarship Scheme supported by British Rowing. The students are new to rowing and were excited to experience one of the biggest indoor rowing events of the year.
The Stewards' Charitable Trust fund seven coaches throughout the UK to deliver participation projects within areas where young people aren't traditionally involved in rowing or wouldn't usually have the opportunity to participate.
SCT coach Megan reflected on the impact that the coaching has had on Jack, Samuel, Kisha and Maliaka. she said: "Being based in Slough it's incredible to be able to offer to coach kids who wouldn't usually get the opportunity.
"The support we get from the Stewards' Charitable Trust is doing phenomenal work to encourage kids who wouldn't normally have the opportunity to take up rowing and excel at it."
The impact of being involved in the programme reaches beyond the coaching sessions, as Megan explains: "The students who get involved in the coaching programme don't just excel at rowing as a sport but take so much more away from it. They learn teamwork, communication and leadership, which are skills they can take into their day to day life."
Tim Messent, Education & Training Manager at British Rowing added: "Rowing is a fantastic sport for everyone. The Stewards Charitable Trust is helping open the door to rowing for young people up and down the country, like the students from Langley Academy. It's clear rowing has had a massive impact on the students competing today. It's great to see them rowing together and having a great time at BRIC."
As well as racing at the iconic London 2012 Olympic velodrome, the students also had the chance to meet some of the GB rowers and were given a signed postcard.
Summarising the event Maliaka said: "It's been great but I was so nervous."
The Stewards' Charitable Trust Coaching Scholarship Scheme is funded by the Stewards' Charitable Trust and supported by British Rowing. The project partnership has been running since September 2002 supporting coaches across the United Kingdom. Each SCT coach must undertake a two year, part-time postgraduate course in coaching, sports development or the health/social related benefits of sport, while undertaking to spend twenty hours per week coaching juniors in their assigned area.