Adam Neill retains British Rowing Indoor Championships title
The biggest ever British Rowing Indoor Championships roared into the Lee Valley VeloPark this Saturday, 9 December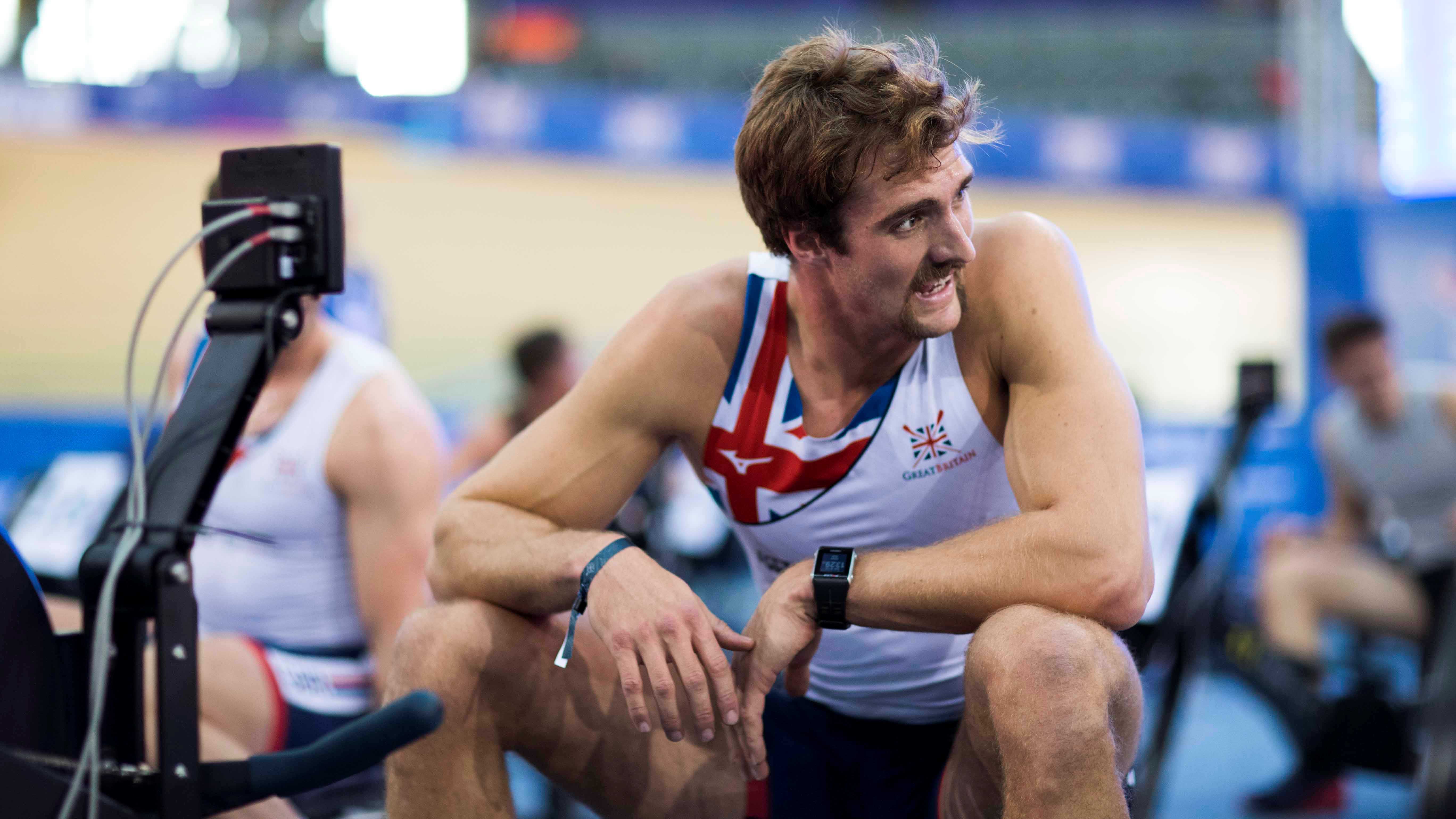 Adam Neill retained his British Rowing Indoor Championships title, as GB Rowing Team athletes took the top three spots in the open men's 2km race at the Lee Valley VeloPark.
Neill, who raced in the men's eight at the World Rowing Championships in Sarasota-Bradenton in September, pipped Tom Jeffery and Matt Rossiter to the top spot with a time of 5:48.2.
Sir Bradley Wiggins finished 21st at his first indoor rowing event, completing the 2,000m in a time of 6:22.5.
At the event, presented by Visit Sarasota County, Jamie Copus took the win in the lightweight 2km in 6:15.9, ahead of fellow GBRT athlete Sam Mottram and Barney Price (City of Cambridge RC)
"It was pretty tough. We only race in this environment once a year, but it was a good, solid piece and I'm happy to take the win," he said.
"We're used to rowing on water, so when you come in here with the flashing lights, smoke and people everywhere – it's a high pressure environment for us. But it's great fun and good to practice in this environment."
Kaila Engelsman (Mortlake Anglian & Alpha BC) won the open women's 2km in a time of 7:01.6, while Meghann Jackson (Fulham Reach BC) won the lightweight women's race in 7:16.4.
GB Rowing Team's women's squad was represented en masse in the 4km relays in the afternoon session, with Katherine Douglas, Alice Baatz, Anastasia Chitty and Mel Wilson taking the win in 12:17.4.
"It's nice to have the support [at BRIC]," said Douglas. "Normally when we're doing trials there's no-one really around, so it's nice that people have taken the time to come down and watch us and cheers us on. That's why I love BRIC – it's so unique in that sense."
Baatz added: "It's really nice to have everybody here; people from Crossfit, groups from the gym and anyone who does any indoor rowing. It's really cool that everyone can take part."
Several world and British records were beaten on the action packed day in the velodrome, including Scott Jones (Hartpury University Centre), who broke the world record for the PR1 Para men's 2,000m for the second successive year.
Nick Hubble, Chairman of the BRIC Organising Committee, said: "It has been fantastic to see so many people enjoying indoor rowing, both participating and spectating. This event is growing year-on-year and we're delighted that this has been the biggest and best British Rowing Indoor Championships yet."