How music helps GB rowers through their indoor sessions
Music or no music? The debate goes on as to whether pumping some tunes can help you perform better on the rowing machine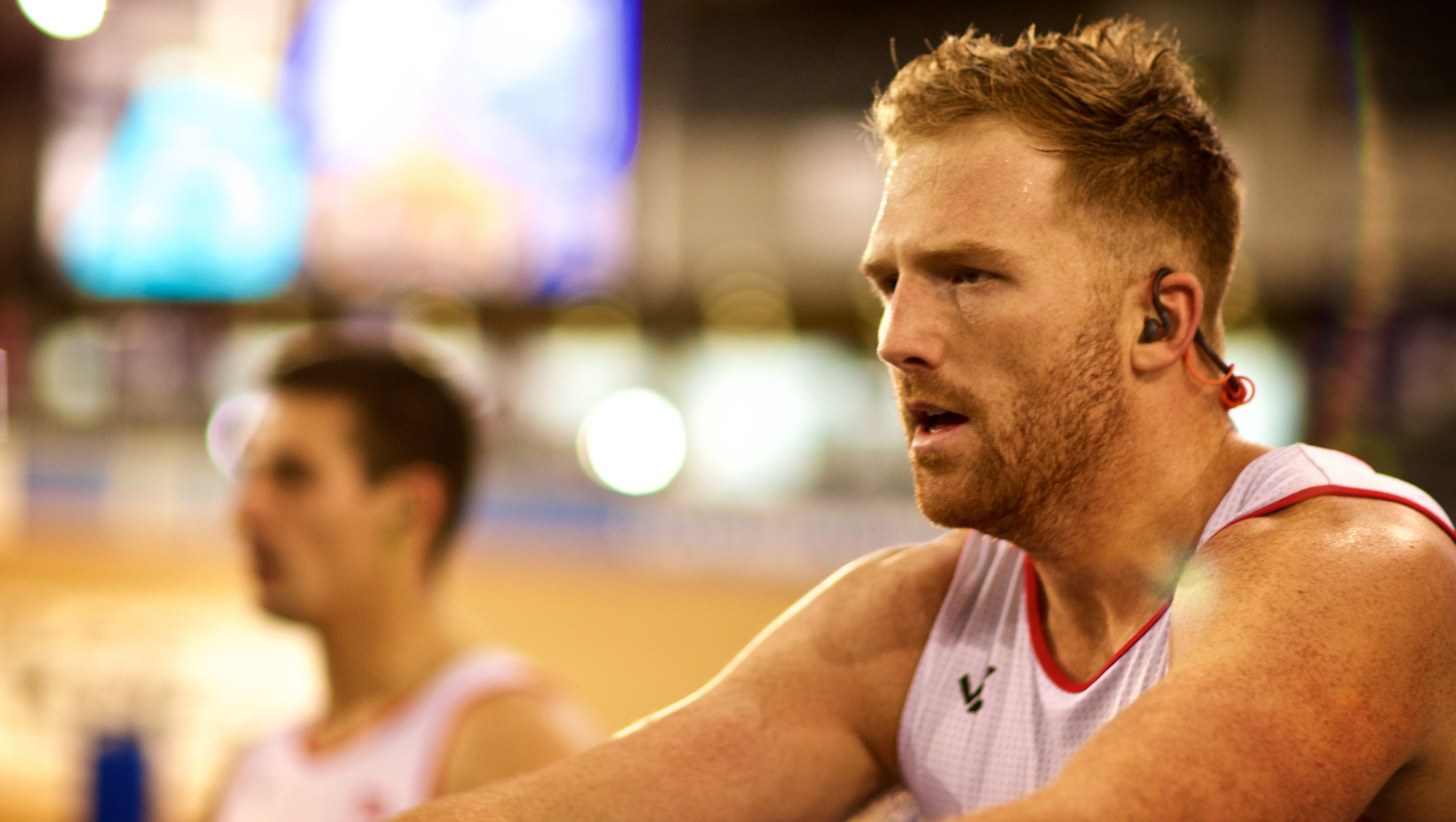 You may find the classic Eye of the Tiger gets you hyped up for a session on the erg, or perhaps some dance tunes keep the intensity high over the course of your row. Then again, you may be a purist and prefer to hear the whir of the machine, rather than the beat of some music.
Walk past the gym at British Rowing's high performance training base in Caversham, however, and you'll quickly tell which option Great Britain's rowers prefer.
On some days, it feels like you've walked into an Ibiza nightclub, but instead of thousands of dancing hedonists, you're greeted with a group of athletes on rowing machines, moving in time to the incredibly loud beats coming out of the speakers.
"There's a bit of a competition among the team as to who can produce the best playlist and find the newest and best tracks to download to play during the ergo sessions we do in the gym," Alan Sinclair told Luke Hayes of DJ trio Futuristic Polar Bears, who performed an exclusive set at the British Rowing Indoor Championships in 2016.
"Moe [Sbihi] is always a safe bet to come up with something good to please the masses, but everyone has their own subtle flavour when it comes to genre.
"There are a couple of older guys on the team who keep their headphones in, but generally speaking the whole team really gets behind the music. There's something pretty special about training as a whole team in the gym, in unison, to the same music coming out of the speakers at an exceptionally loud volume."
>>> The science behind the perfect 2k test
For Sinclair, though, it's not just about listening to the latest tracks – the beat of the music is a crucial part of the training, ensuring the rowers keep a rhythm.
And with the success the British rowers have had on the international stage in recent years, it's hard to argue that the musical accompaniments haven't played a small part in that.
"Rhythm is such a crucial part of the rowing stroke on the water and I think the beat that comes through from dance music is a bit special and injects that little bit more energy," Sinclair added.
"The enjoyment factor, as well as the performance, is elevated. There are some people who won't listen to that kind of music, but on the whole the men's squad loves it and it's made a big difference over the last few years."
Alan Sinclair was talking to Luke Hayes of the Futuristic Polar Bears on the Back to Earth Radio podcast. Put your training to good use, by signing up to BRIC17 – to be held at the Lee Valley VeloPark on 9 December. Click here to book your place now!