World Class Start graduates in the hunt for medals at the World Rowing Championships
British Rowing's World Class Start Programme is an elite talent identification system that has helped fuel the Olympic dreams of many great British champions. Could you be an Olympic Champion?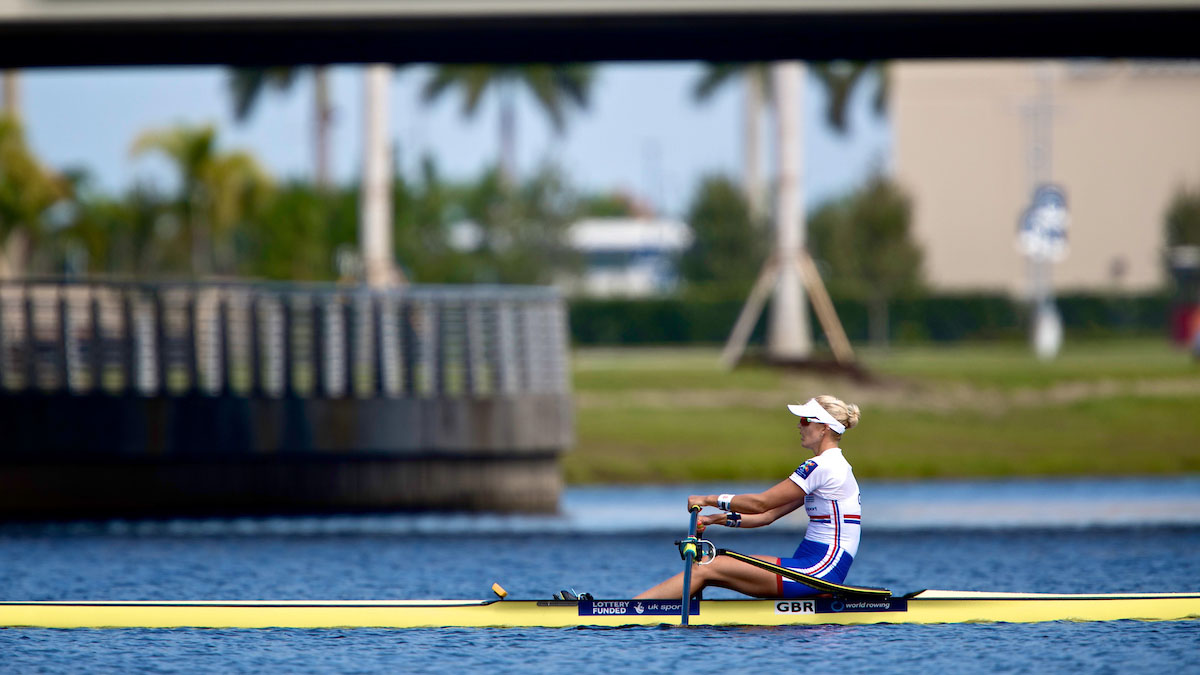 This weekend sees no fewer than 11 British boats racing in A finals at the World Rowing Championships and bidding to win medals at the highest level of the sport.
Among the crews racing are rowers who made the team for Sarasota-Bradenton via the British Rowing World Class Start Programme, an elite talent identification system that has helped fuel the Olympic dreams of many great British champions. Champions who began sporting careers as hopeful teenagers looking for a chance to make it as part of the GB Rowing Team.
Athletes such as Moe Sbihi, Vicky Thornley and Kat Copeland, who are all Olympic medallists, will race for World Championship honours this weekend and have all benefited from the programme with many having never rowed before being introduced to World Class Start.
Having produced so many World and Olympic champions, World Class Start is a national leader in talent identification and a proven route for young, aspiring Olympians to make their mark on Britain's sporting landscape.
Key stats about World Class Start:
Of the 73 British athletes currently competing at the World Championships in Florida, 25% have come into the sport via World Class Start
Every single boat who won a medal at the Rio 2016 Olympic Games had at least one crew member who came into rowing through World Class Start
50% of the medallists at London 2012 were World Class Start athletes
The programme has 12 centres around the country, embedded within clubs, that offer dedicated coaching and world-class facilities
World Class Start was established in 2001 with funding from the National Lottery.  It is one of the most successful Olympic sport talent ID programmes for Great Britain
How to get into World Class Start
World Class Start is always on the look out for new people to join the programme. In particular, for females 5'10 and taller aged between 14-22 years old, and males 6'2 and taller aged between 14-20.
If you fit this criteria, this could be your first step to picking up your oars and following in the footsteps of Olympic champions such as Heather Stanning, Helen Glover and Alex Gregory, who all came through the programme. Remember, you don't need any rowing experience to be accepted onto the programme, just a willingness to get stuck in, push yourself and achieve more than you ever thought you could.
World Class Start has centres across the country, in Bath, Cambridge, Gloucester, Kent, Manchester, Norwich, Nottingham, Reading, Strathclyde, Twickenham, Wales and York. These are hosted by local rowing clubs, offering their facilities to train out of, with the support of a dedicated Start Coach.
Once in the programme, athletes are given access to world-class British Rowing coaching, club facilities, personalised training programmes and regular training and testing camps.
So if you dream of standing on the podium at the Olympic Games, then World Class Start could be just the programme for you.
Have you got what it takes to join the British Rowing Start Programme? Then start your Olympic journey by filling in the application form here. If successful, applicants are invited for testing, following the same process that the likes of Glover and Stanning went through prior to their London 2012 gold medal success.
The 2017 World Rowing Championships run from 24 September – 1 October in Sarasota-Bradenton, Florida. You can follow all of the action on British Rowing's Twitter, Facebook and Instagram channels, as well as watching live finals on BBC2 on Saturday, 30 September from 3pm and on the BBC Red Button on Sunday, 1 October from 3.15pm.