Two more crews added to Great Britain's World Rowing Championships team
Great Britain will have a men's double scull and women's four racing at the World Rowing Championships after the two crews were added to the team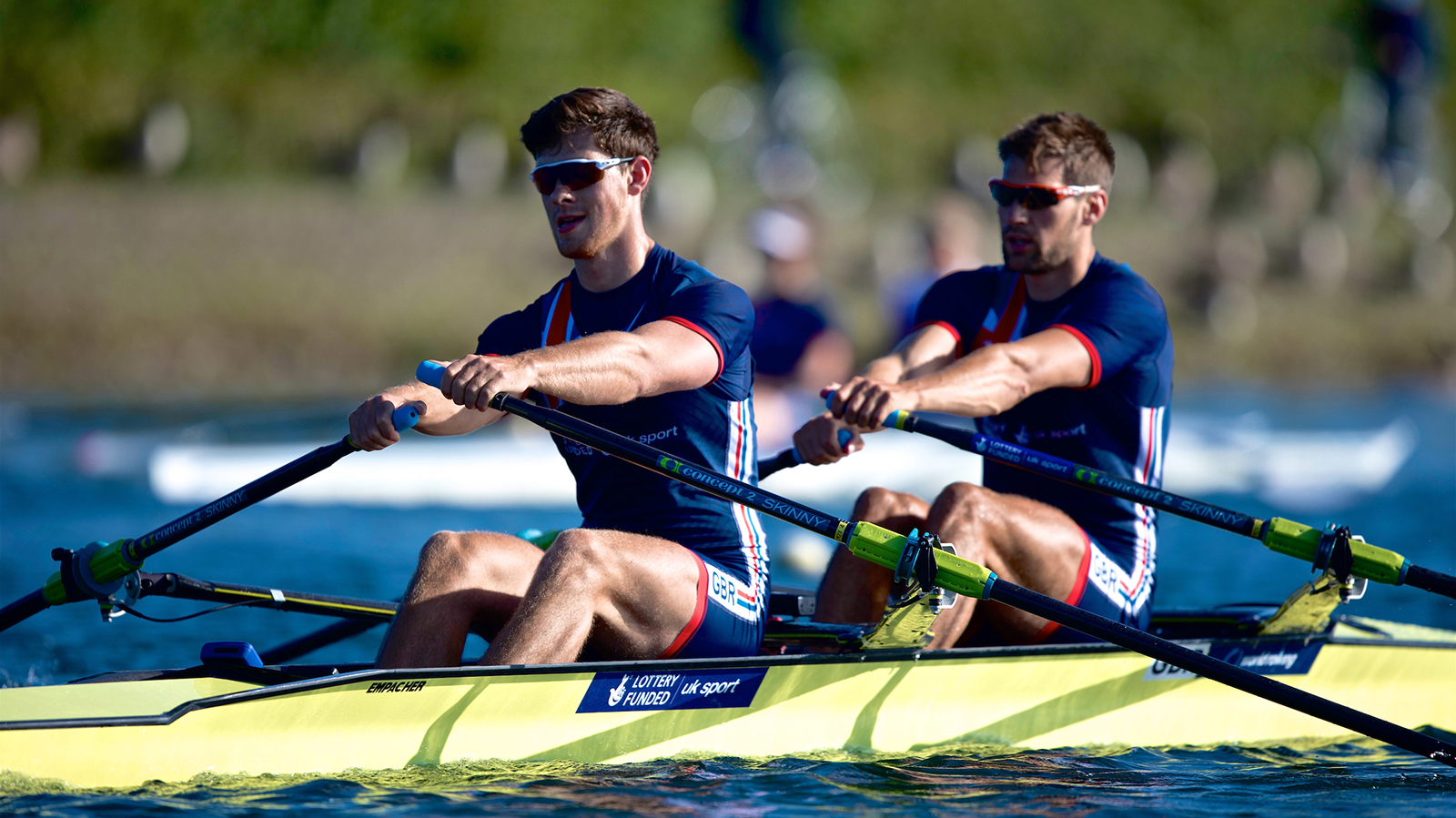 Two more crews have been added to the Great Britain team for the World Rowing Championships in Sarasota-Bradenton, starting 24 September.
Angus Groom and Graeme Thomas are selected to race in the men's double scull, having both returned to full fitness after several months away from rowing due to injury.
Groom was part of the GB quadruple scull that raced to fifth place in the Olympic Games in Rio last year. Thomas was also selected in the boat, but illness forced his withdrawal just four days before the event.
Thomas is a double World Championships medallist, having won silver in 2014 and bronze the previous year – both in the quad. The Preston-born rower came through British Rowing's World Class Start programme at Agecroft RC.
Also selected for Sarasota is a new-look women's four, comprising of Sam Courty, Caragh McMurtry, Beccy Girling and Rowan McKellar.
Courty had time out through injury early in the season, returning for the Lucerne World Cup regatta, where she rowed in the pair with McMurtry.
Girling was selected as a spare for the European Championships in Racice this season before racing in the pair in Poznan, while McKellar came into the squad for Lucerne in the four's first outing of the season.
Two spares for the women's sweep squad have also been named, with Annie Withers and Sara Parfett added to the team.
Click here to see the full team
Additional crews
Men's double scull
Graeme Thomas (Club: Agecroft RC/Hometown: Preston)
Angus Groom (Leander Club/Glasgow)
Coach: Hamish Burrell
Women's four
Caragh McMurtry (Coalporters ARC/Southampton)
Rebecca Girling (Molesey BC/Fareham)
Rowan McKellar (Broxbourne RC/Glasgow)
Sam Courty (Univ. of Bath/Alnwick)
Coach: Jane Hall
Women's spares
Annie Withers (Oxford Brookes Univ./Kingston)
Sara Parfett (Univ. of London/Rochester)