Indoor rowing prepares to get underway at the Invictus Games, Toronto
17 rowers are representing Great Britain in indoor rowing competition at the Invictus Games takes place on Tuesday, 26 September.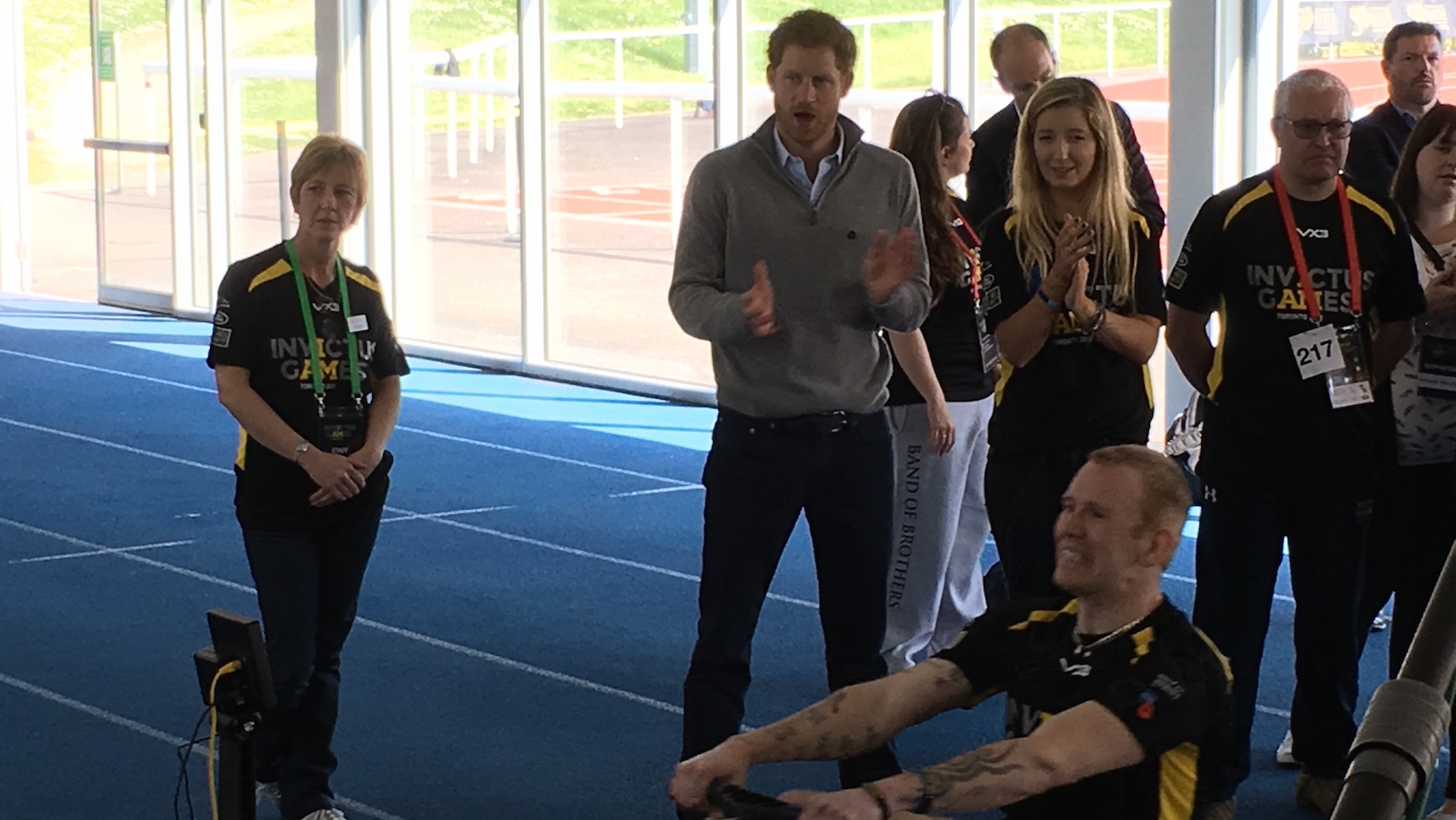 The indoor rowing competition at the Invictus Games takes place today, as 17 athletes from Great Britain battle it out to be crowned champion in their category.
Indoor rowers will compete over a four minute individual endurance race or a one minute individual sprint race. Competitors will be ranked in their categories, by the distance rowed in the designated time period for that event.
There are six indoor rowing categories, IR1 to IR6 – IR1 is for triple amputees or those with complex trauma to three or more limbs, through to IR6 for those without a physical injury or minimal physical injury (i.e. Post Traumatic Stress Disorder (PTSD), brain injury etc.). IR2, IR4 and IR6 classifications mirror World Rowing's Para-rowing classifications of PR1, PR2, and PR3 respectively.
After months of preparation and training, with support from Help for Heroes and British Rowing, the team representing GB at the Invictus Games are looking forward to representing their country.
Army Regular Sergeant Kevin (Charlie) Drake, who will be competing in the indoor rowing event, said: "I have only been indoor rowing for a few months since having my leg amputated and am lucky enough to be competing at the games."
Drake had his leg amputated last year after an injury in January 2013. He has spent the last four years in and out of Headley Court, undergoing a number of operations and recently underwent further surgery on his stump. On his aspirations for the Invictus Games indoor rowing competition, Drake added: "Given I'm so new to the sport I would hope to achieve a personal best at the games."
Veteran Army Corporal Ian Taylor, who was medically discharged in summer 2016, will be competing at his second Invictus Games this week.
Taylor said: "Indoor rowing gives me a sense of achievement that I used to get from other sports before I got injured. Even though it is difficult, I enjoy it and because it's measured you can compete against yourself."
Former Royal Air Force Flight Lieutenant Michelle Partington who worked as a paramedic, was diagnosed with PTSD in 2012 following tours of Afghanistan. Partington will be racing in the indoor rowing event.
She said:  "When I first started the Invictus camps, I noticed the banter straightaway, which reminded me of being in a crew room again. Indoor rowing is a good challenge for me mentally and physically. I now have a  good fitness and eating routine as I hadn't been looking after myself."
As part of their preparation for the Invictus Games indoor rowing event, a number of the athletes tried their hand at on-the-water rowing. The group took to the water at Maidenhead Rowing Club on 10 September as the club launched their new adaptive rowing programme.
Andy Houghton, who is competing this week at the World Rowing Championships in Sarasota-Bradenton, was on hand to give them some helpful tips about on-the-water rowing.
When is the indoor rowing at the Invictus Games?
The indoor rowing finals will take place on Tuesday, 26 September from 7pm to 11pm (EST), taking place at the Mattamy Athletic Centre in Toronto, Canada.
How can I watch the indoor rowing from the UK?
The indoor rowing events will be streamed live on the Invictus Games website. You can watch it here from 12am on Wednesday, 27 September (GMT+1)
The BBC will be showing the indoor rowing highlights on BBC One at 8pm on Wednesday, 27 September (GMT+1) – watch it on iPlayer here.
What are the Invictus Games?
The Invictus Games were established by HRH Prince Harry to recognise and celebrate the "unconquerable character of servicemen and women and their families". The games are for anyone who has suffered an injury or illness, while serving in the military and who want to challenge themselves in competition. Many of the athletes have physical injuries from their time in service but equally represented are those who suffer from mental health injury or illness.
The games host a number of sports competitions including archery, athletics, cycling, golf, powerlifting, sitting volleyball, swimming, wheelchair basketball, wheelchair rugby, wheelchair tennis and indoor rowing. Training for, and competing, in sport is often used to aid rehabilitation for both physical and mental illness or injury.