Two indoor rowing silver medals for GB at The World Games 2017
GB indoor rowers competed in Wroclaw across five events winning two silver medals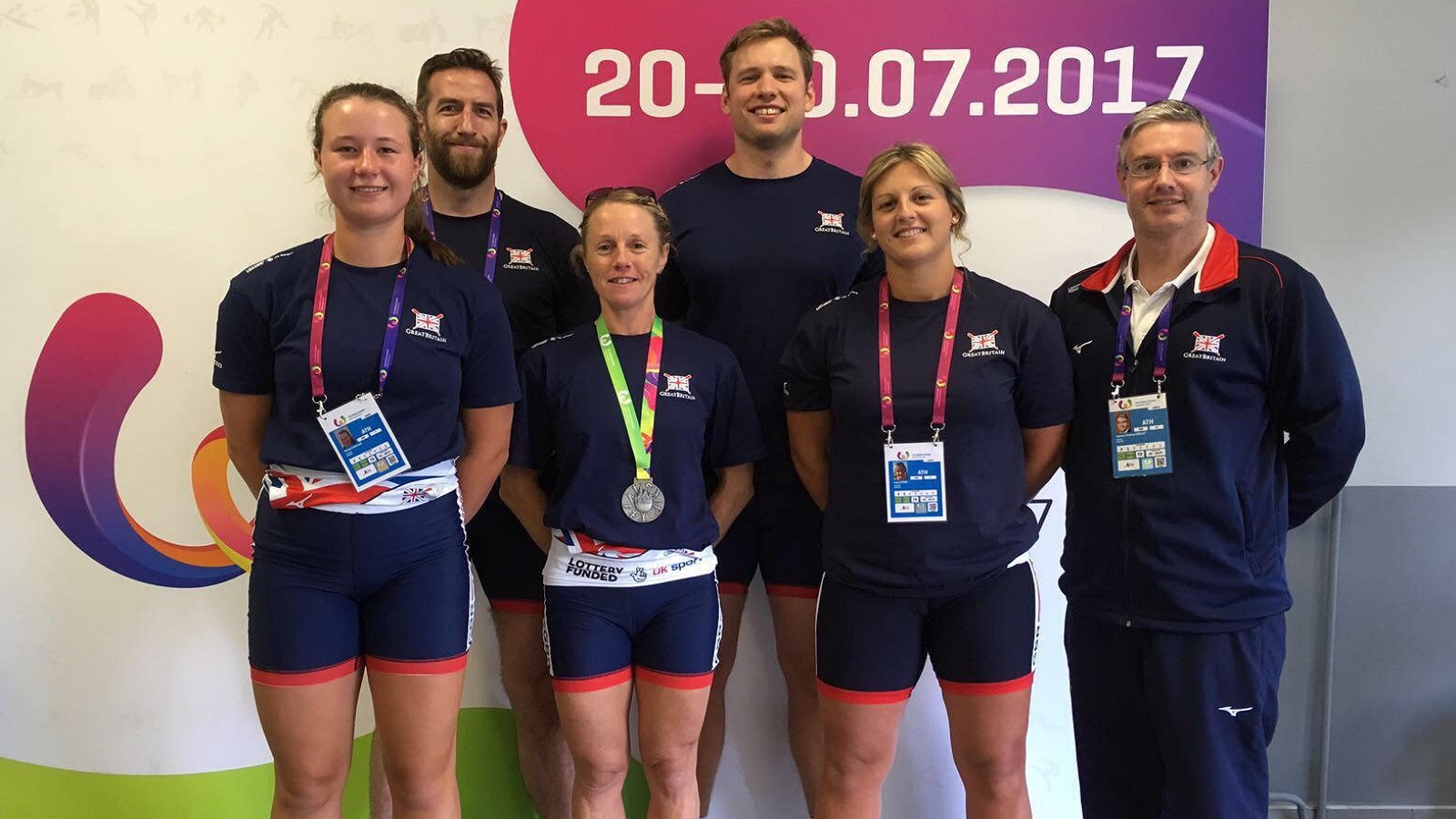 Great Britain's indoor rowers enjoyed a strong performance at The World Games in Wroclaw, Poland this winning two silver medals across five events.
Graham Benton achieved 5:54.4 in the men's open 2,000m coming in fifth place, after qualifying in seventh place. Benton raced in a strong field with Oliver Zeilder from Germany winning the race with 5:42.0, Benton said: "It was a fantastic experience to row in such a quality field, at a great event, representing Great Britain. I expected to go a little faster but managed to improve on my qualification position so I can't be too disappointed."
Nicola Lawless competing in the women's open 2,000m put in a strong performance coming fifth place in a tough field with Olena Buryak of Ukraine winning gold with a world record breaking performance of 6:22.8, which would have placed her 13th in the men's open 2,000m race. Lawless said: "I've had an incredible time at The World Games, so proud to have placed in the top 5 in a competitive senior women's category, even if my time wasn't as fast as I had hoped," adding "at 18 I know I have a lot more to come."
Justine Reston, 47, had a great race winning a silver medal in the women's lightweight 2,000m with a time of 7:15.3. Austrian Anna Berger just pipped Justine to gold with a time of 7:12.7.
Day two of the games saw the GB sprinters race. Phil Clapp added a silver medal to the GB collection with an impressive time of 1:12.9 in the men's open 500m. Anton Bondarenko won gold in the event with an impressive 1:12.1, which will break Clapp's 500m world record for the 19-29 age group which currently sits at 1:12.8.
Laura Kerr came fourth in a competitive field for the women's open 500m, with a time of 1:32.7. Olena Buryak broke her own 500m world record with an impressive row achieving 1:24.5, her second world record of the games.
Team manager James Bailey said: "The World Games presented a wonderful opportunity to showcase the sport. The standard of racing was high and the GB indoor rowing team gave a great performance. We are all very grateful to the city of Wroclaw for making us feel very welcome and for looking after us so well."
You can see the full results here.