Top tips for indoor rowing from GB athletes
GB indoor rowing athletes give their top tips for indoor rowing from beginner through to selection for the GB indoor rowing team.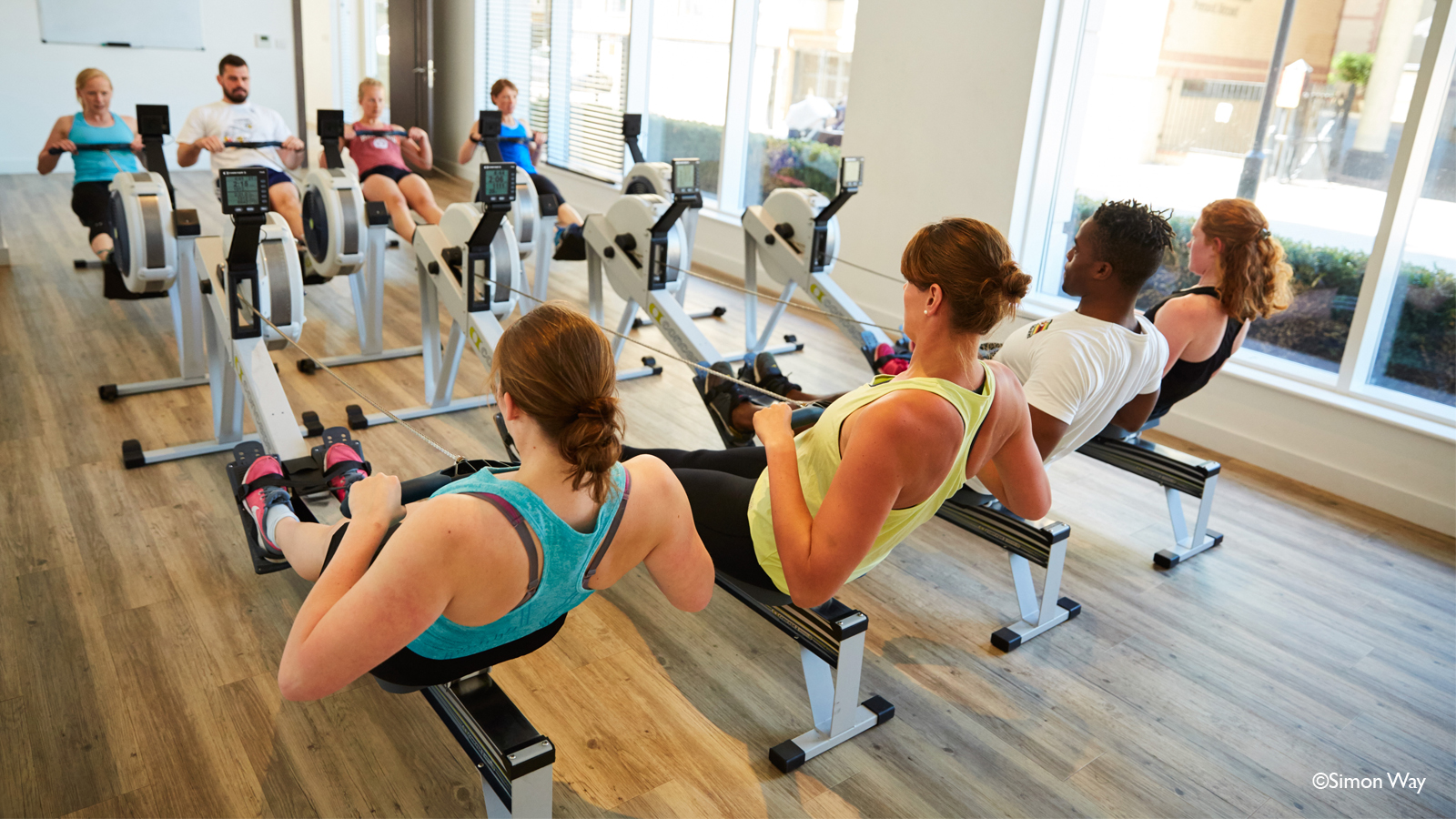 What is proper indoor rowing technique?
It's really important to use the correct technique when indoor rowing to make sure you get the most out of your workout and prevent injury. It's a simple technique, and once you've mastered it you'll soon see the benefits.
Follow double Olympic champion, Alex Gregory, as he takes you through the Go Row Indoor technique.
Top tips to remember are:
·       The sequence is key: Legs, body, arms, arms, body, legs.
·       Focus on your legs – 60% of the power is from the legs, 30% body, 10% arms.
·       Maintain good core stability.
Justine Reston, competing for GB in the women's lightweight 2,000m says: "Nail technique first then move on to practising steady stroke rates that encourage rhythm and focus."
How can you get the most out of your indoor rowing workout?
Graham Benton, GB athlete competing in the men's open 2,000m this week in Wroclaw says: "Get the fundamentals right first before you learn too many bad habits. It's your legs that need to be doing all the hard work so make sure you focus on pushing with them. The rest of your body will follow. It might not feel natural at first but once you've got the technique right you'll be able to see improvements quite quickly. It's also helpful to follow some sort of programme. It's very easy to just do the sessions that you find fun, but they're not necessarily the ones that drive improvements."
You can download an 8-week beginner indoor rowing programme here.
How can you stay motivated to keep training?
"Vary your workouts. Interval training, sprints, 5k, 10k, 20k, marathon – the possibilities are endless" recommends Nicola Lawless, who will compete for GB in the women's open 2,000m at The World Games this week.
And if you are just starting out on the indoor rowing machine? "Don't give up! The rowing machine can seem intimidating, especially if you don't know what you're doing but once you get the technique right it's easy to get going. There are so many different sessions you can do on a rowing machine so it will never get boring," Lawless added.
Apps such as Live Rowing are also a great tool to use on the indoor rowing machine. are also a great tool to use on the indoor rowing machine. Users can build and share custom workouts, track their progress, as well as pitting their racing skills against the best in the world.
How can I compete?
"Everyone loves a race. The Concept2 rower allows people to race days, weeks or even continents apart with the scores still comparable to one another over online rankings." Phil Clapp explains.
You can log your Concept2 times to be entered into the official records by submitting to Concept2, for more information click here.
You can also sign up to an indoor rowing event, a full list of indoor rowing events can be found here. The British Rowing Indoor Championships being held on Saturday, 9 December 2017 at the Lea Valley VeloPark, London.
Athletes competing in Wroclaw were selected at the British Indoor Rowing Championship 2016. It is an open selection policy so anyone can put themselves forward to represent GB.
You can keep up with the GB athletes competing at The World Games on British Rowing's social media accounts.