Mixed weather conditions causes waves at British Rowing Masters Championships
The biggest ever British Rowing Masters Championships, presented by Visit Sarasota County took place this weekend in tough weather conditions at the National Water Sports Centre, Nottingham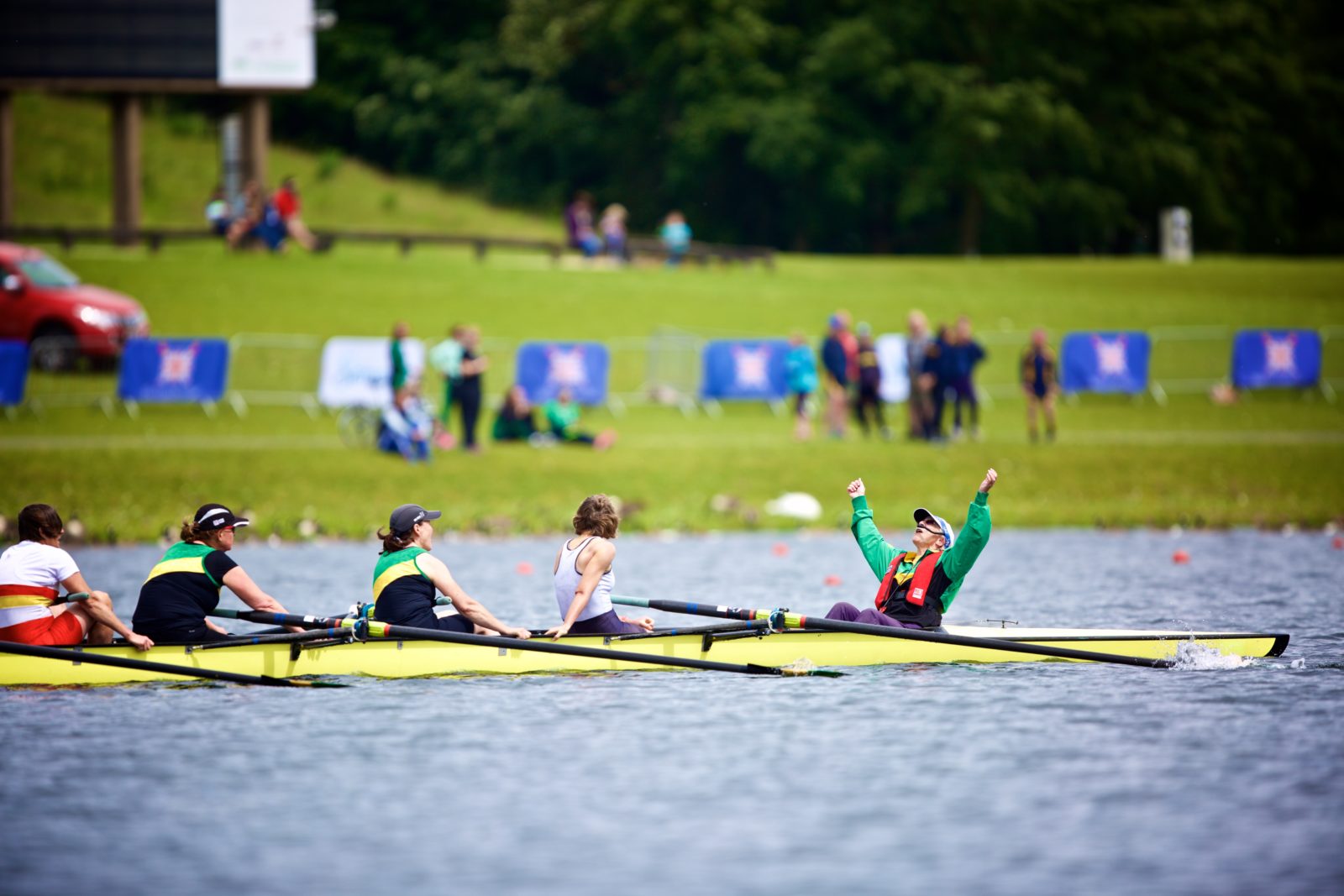 The action came thick and fast at the British Rowing Masters Championships, presented by Visit Sarasota County, which saw crews race in mixed weather conditions over the weekend.
The wind played its part creating tough racing conditions along the 1km regatta course on Saturday and Sunday and resulted in racing being cancelled on Sunday afternoon. Due to racing being cancelled just before 2pm on Sunday, not enough races had been completed to declare an overall winner of the Victor Ludorum.
>>> Results for the British Rowing Masters Championships, presented by Visit Sarasota County
There was a full programme of racing on Saturday, with plenty of close and exciting racing for the crowds to get behind. Friends and family lined the banks over the entire length of the course to offer timely encouragement to crews, with some even choosing to run alongside to give the rowers that extra boost.
On Sunday, wind hampered progress with some non-Championship events being cancelled due to the choppy water in the morning. With the weather deteriorating into the afternoon, the Race Committee took the difficult decision to cancel racing just before 2pm.  For crews that did race on Sunday, they battled hard to the line to claim one of the many Masters Championships medals that were handed out over the course of the weekend.
There was lots of rowers returning to the regatta and plenty of new faces racing for the first time at the Masters Championships, showing the strength and depth of Masters rowing across the county.
Chris Anton, Chairman of the Organising Committee said: "Up until lunchtime on Sunday, it had been a great weekend of racing and a pleasure to see so many people enjoying the event, both on and off the water. It is obviously very tough to make the decision to cancel racing but the safety of rowers is our first priority. I'm disappointed for all those crews who didn't have the chance to race on Sunday but the conditions were really bad and only set to get worse.  A huge thank you must go to our dedicated volunteers, especially the umpires, who helped make the event run so efficiently in some very difficult conditions. As Masters rowing continues to grow, I'm looking forward to an even bigger and better event in 2018 and hopefully with less wind."
The next national championship event will be the British Rowing Junior Championships, presented by Visit Sarasota County from 14 to 16 July.