Invictus Games indoor rowing trials get royal seal of approval
Prince Harry cheers on Invictus Games hopefuls at the indoor rowing trails at the University of Bath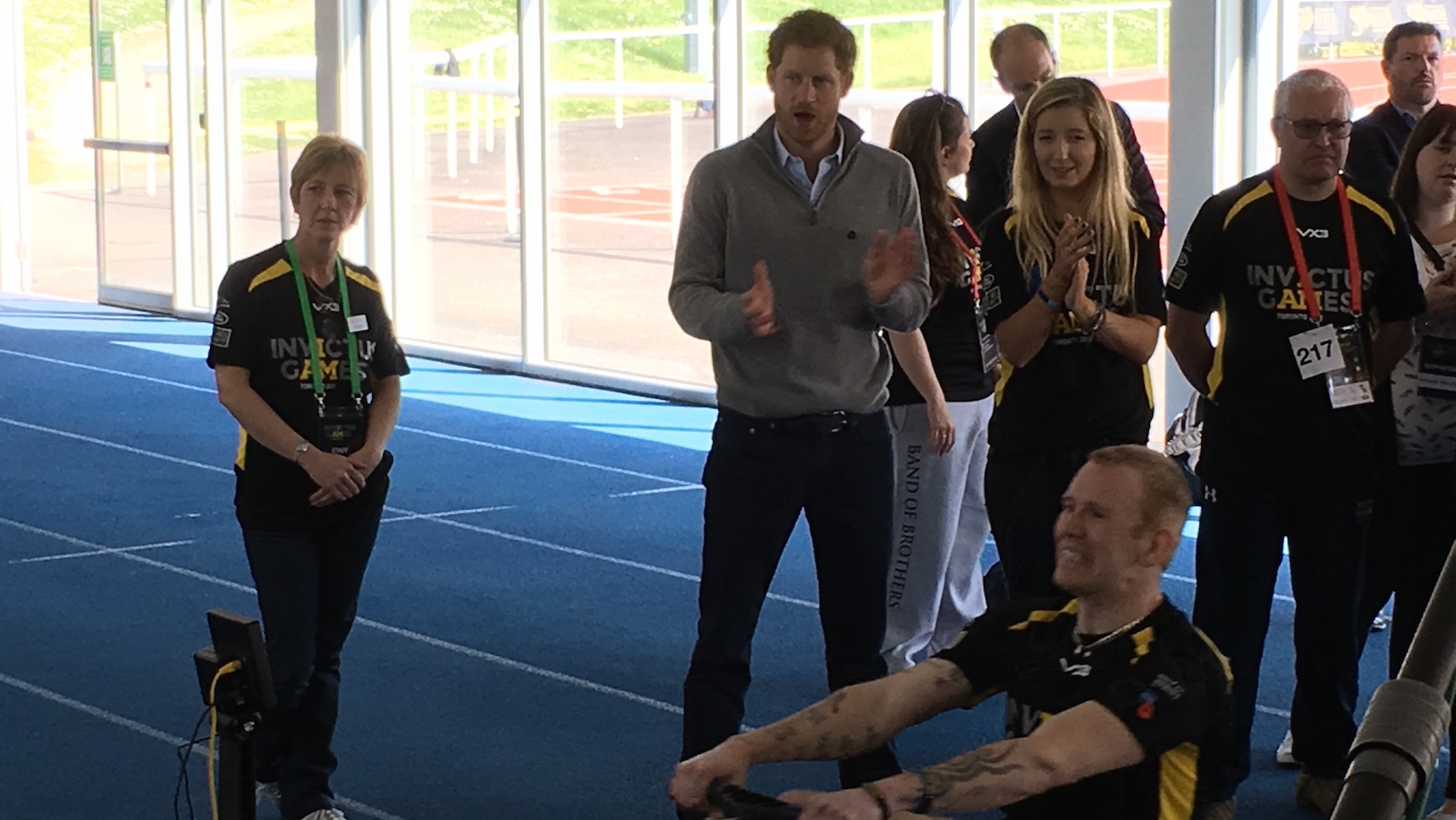 Prince Harry was on hand to cheer on the competitors at the Invictus Games team trials at the University of Bath on Friday, where dozens of injured servicemen and women took part in events such as indoor rowing, athletics, swimming and weightlifting.
The prince, patron of the Invictus Games Foundation, addressed the rowers before their competition kicked off, encouraging all of them to have fun while they battled to gain a place on the Great Britain team for the 2017 event in Toronto, Canada.
His presence inspired some great performances from the rowers, including a personal best from 26-year-old Greg Dunnings.
"Having him watching – put it this way, I beat my PB by 22 metres, so it definitely inspired me to work that little bit harder," said former Coldstream Guard soldier Dunnings.
"I watched the Invictus Games on TV last year, which inspired me to try it this year. I've always loved sport, but my injuries have limited what I can do."
Dunnings was injured while on patrol in Afghanistan in 2009, aged 19. An improvised explosive device caused severe injuries to his left leg, shattering his knee and ripping his lower leg apart.
Inspired to take part in the Invictus Games trials, Dunnings found he had an aptitude for indoor rowing, which saw him finish first in the first heat of the day's competition.
"I'd done a bit of indoor rowing in the gym, but nothing to a high standard," he addid. "Then I came down here and discovered that I wasn't bad at it, but I've enjoyed it while I've been taking part.
"It's a fantastic way to keep fit – my lungs are absolutely burning and I finished about 10 minutes ago. It's definitely a fantastic way of keeping yourself in shape."
Inspired to take up rowing by the Invictus Games? Visit our indoor rowing pages and find out more about our Para-rowing Talent ID programme.