Martin Gough's five most memorable university Boat Races of the last ten years
The last decade of the Boat Races has brought us some unforgettable racing. Martin Gough names his most memorable moments since 2007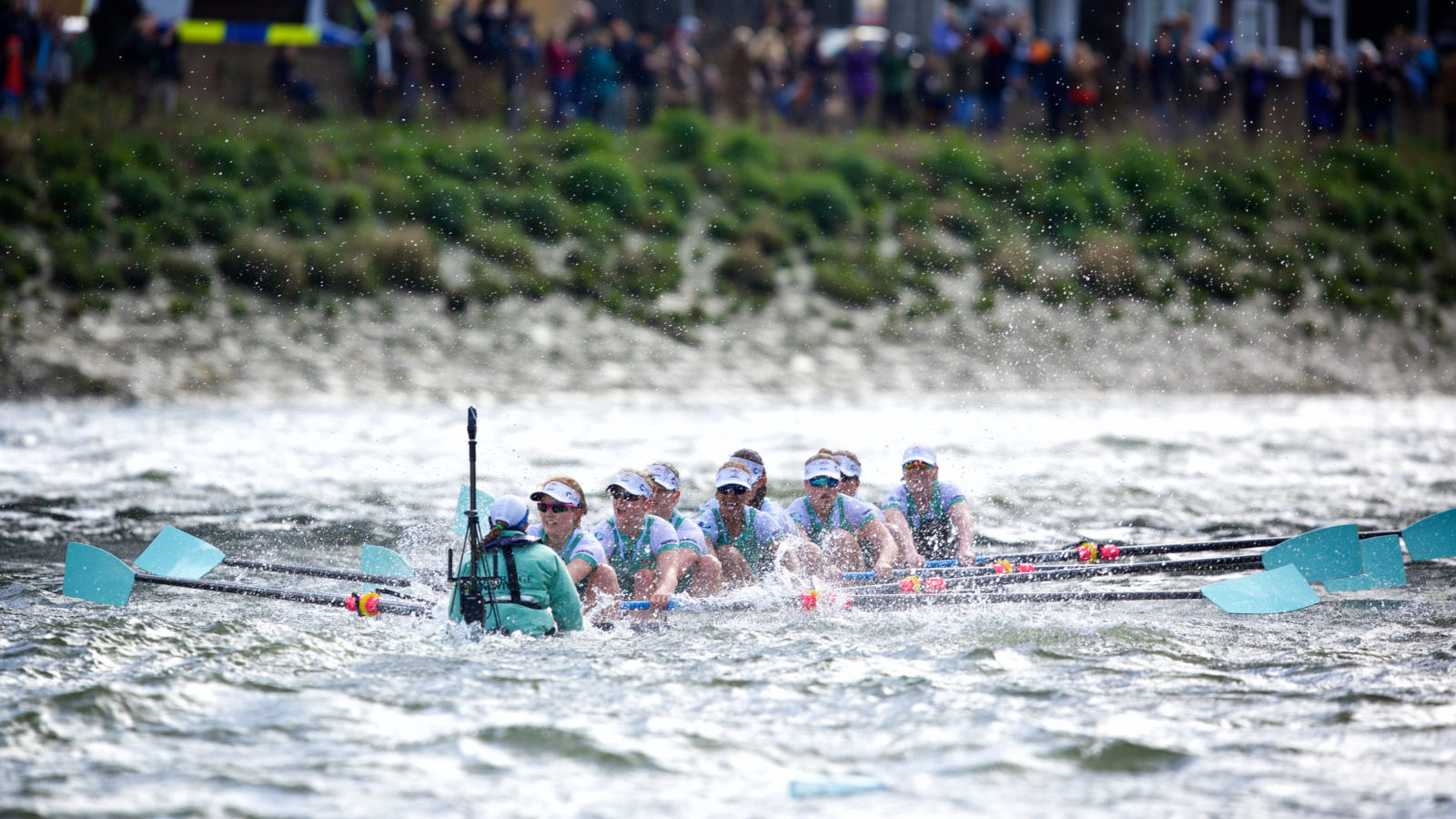 2012: Triple whammy
There were more lifetime memories in the 2012 Boat Race than in the rest of the last 10 years combined. It was nose-to-nose stuff through Hammersmith Bridge then chaos hit at Chiswick Pier as a swimmer made it between the two crews.
The race was stopped, the crews clashed upon the restart, Oxford six man Hanno Wienhausen's blade was broken off then Dark Blue bow man Alex Woods collapsed over the finish line, as Cambridge triumphed by over four lengths.
2016: Cambridge women win admiration
Even though 2015 was the first Women's Boat Race on the Tideway in the modern era, this is the one that will last longest in the memory, with Cambridge taking plaudits despite Oxford's 24-length victory verdict.
In torrid, rough conditions the Light Blue boat took on so much water that umpire Rob Clegg waved red flags to stop the race under Barnes Bridge but, coxed by Rosemary Ostfeld, Cambridge battled on to finish the course.
>>> Boat Races 2017: 'Hopefully everyone understands how hard these guys have to work for it'
2009: Oxford's heavy mob triumph
Despite fielding five 2008 Olympians, Oxford had a difficult build-up to this race, and the heaviest crew ever could easily have lost it on the day as the Light Blues led through Hammersmith.
Cambridge could not break free and Oxford seized their chance; Croatian stroke Ante Kušurin leading an awesome push along Chiswick Eyot to win by three-and-a-half lengths.
>>> Where to watch the 2017 Boat Races
2010: Cambridge upset Oxford's Facebook duo
Oxford grabbed the headlines in the lead-up as their crew featured Tyler and Cameron Winklevoss, the American twins who sued Facebook's founder, claiming he had stolen their ideas.
The off-water chatter, though, gave way to a thrilling event. The Dark Blues led for two thirds of the race but tenacious Cambridge, with Fred Gill at stroke, got their bow ball ahead at Chiswick Pier and moved away for victory by one-and-a-third lengths.
>>> Meet the 2017 Boat Races crews
2007: Fourth time lucky for TJ
Cambridge president Tom James wore a long face all year as he prepared for his fourth Boat Race: he had lost his previous three.
The double Olympian must have felt worse as Oxford took an early lead but Cambridge drove on, with German Thorsten Engelmann – the heaviest rower ever in the race – at stroke. They regained the lead around the outside of the Middlesex bend to win by a length and a quarter.
"I didn't really want to think about losing again," said James afterwards. "I don't know what I would have done."