Boat Races 2017: 'Hopefully everyone understands how hard these guys have to work for it'
Coaches Richard Chambers and Jamie Kirkwood discuss the unique pressure that affects university rowers ahead of the Boat Races 2017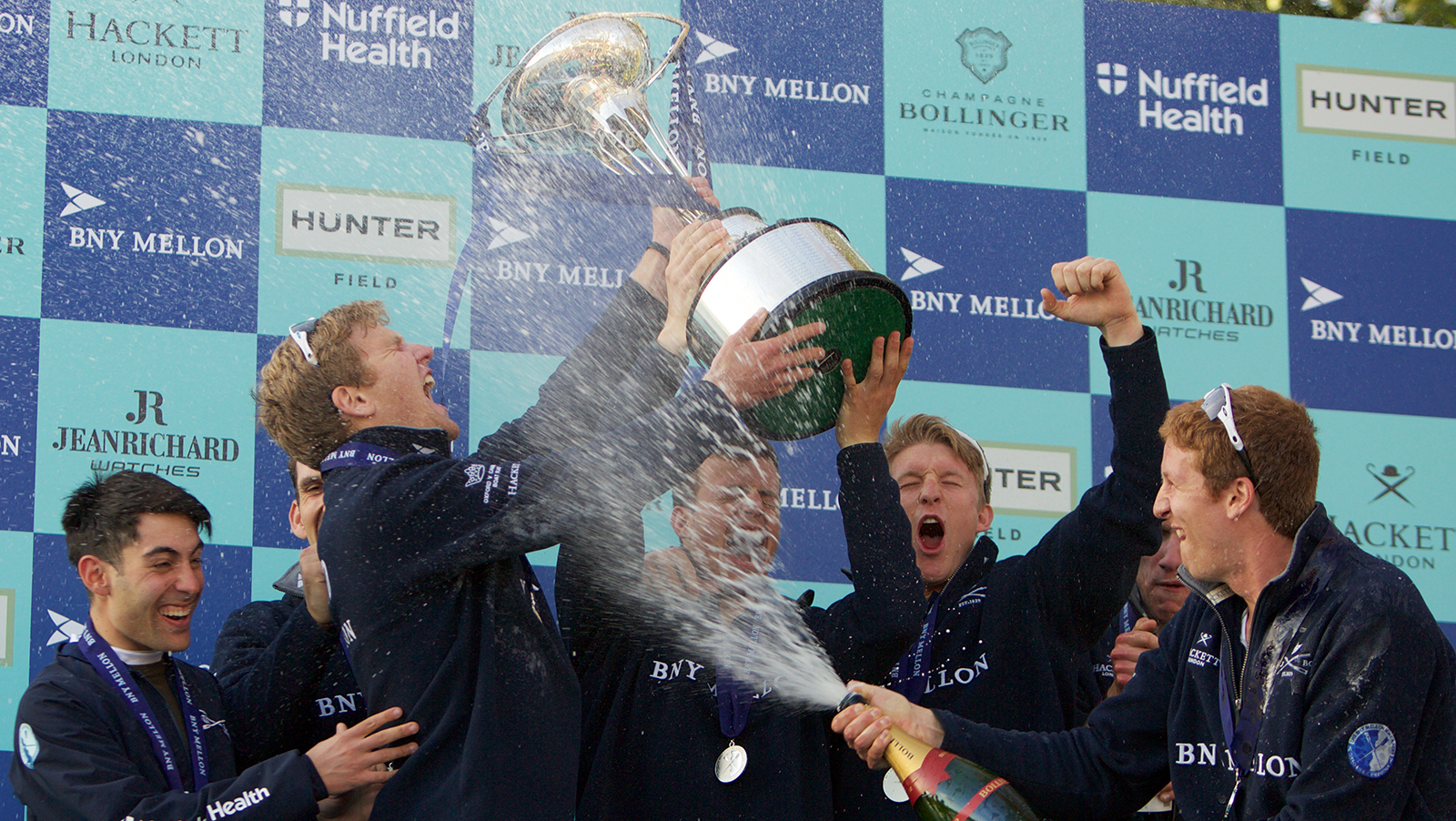 Imagine life as a university Boat Races rower. You get up before the crack of dawn to train while most of your classmates look forward to another few hours in bed; you push yourself to your physical limits before heading to the lecture theatre to challenge your brain in the same way.
Somewhere between lectures, tutorials, revision and coursework you've got to factor in gym sessions, race preparation and get enough sleep to ensure you're ready to do it all again the next day.
Of course, not all university rowing is as intense as the build-up to the Oxford and Cambridge Boat Races, but as with other university athletes it's important to remember that sport comes secondary to academia, meaning the balance between rowing and learning plays a key part in the preparation.
Not only is it a juggling act for the rowers, but their coaches also need to be aware of the stresses their athletes are under. Former GB rowers Richard Chambers and Jamie Kirkwood have swapped their oars for megaphones, taking up assistant coaching roles at Cambridge University BC and Oxford University Women's BC respectively ahead of the 2017 Cancer Research UK Boat Races.
>>> A guide to the University Boat Races 2017
While the athletes are some of the best university rowers in the world, they are also some of the brightest minds – awarded a place at the universities on academic merit as much as sporting aptitude.
"Before I came here I had this perception that these guys are good at rowing and that's it. I couldn't have been further from the truth. These guys are phenomenal at what they do," Chambers said.
"What's incredible is that they're not just phenomenal athletes who are diligent at training hard, they're also at the top of what they do in their university work. They aren't just high achievers in one area, they're high achievers in multiple areas.
"To be able to have that focus over a whole day, seven days a week – especially when they're being pushed hard – is just incredible. I could never have done that, but you can't help being inspired by it."
The eyes of the rowing world will be on the River Thames at the start of April, as Oxford's best eight men and women, plus coxes, take on their Cambridge counterparts.
"It's not just Oxford and Cambridge turning up to do a bit of rowing"
Chambers' main role is to coach the Cambridge reserve boat, Goldie, which not only means giving the boat the best possible chance of winning, but ensuring that any member of the crew can step into the Blue boat if necessary.
Kirkwood, meanwhile, is assisting first-year head coach Ali Williams in preparing the Oxford women's crew to their fifth win in a row in the third race to be held on the Tideway.
"Hopefully anyone outside of rowing will understand how hard these guys have to work for it. It's not just Oxford and Cambridge turning up to do a bit of rowing," Kirkwood, a former Imperial BC rower, said.
"I really don't know how [the rowers] do it. They have to be pretty strict on timings, trying to get their recovery in as well as their training sessions every day. Then with lectures and tutorials it is quite a lot that they have to fit in.
"It gets a little bit frustrating as a coach because you can't get them to train as much as you'd like to, but that's the game that Oxford and Cambridge have – no-one will be able to do the amount of training they'd like but it's about who can be the most effective with their training and time management around their studying."
But does the immense workload outside of the sport mean that the coaches take it easy on their athletes? Not at all, according to Chambers.
"You can still work them hard, but understanding the stresses they go through outside of the rowing programme is important," he said. "Rowing is almost like their release from their studies for a bit.
"They can concentrate on something else and then they're probably better at the work they do outside of the sport because they've had that respite.
"It's such a close knit team that they all support each other as well, which is massively important. We have to remember first and foremost that they are scholars and they are at one of the best universities in the world because they're intelligent. Rowing comes secondary to that."