Meet Tally Rye: 'We can all do everything and we can be good at it. There shouldn't be any barriers'
After avoiding exercise at all costs Tally Rye tells us how she became one of the biggest fitness influencers of Instagram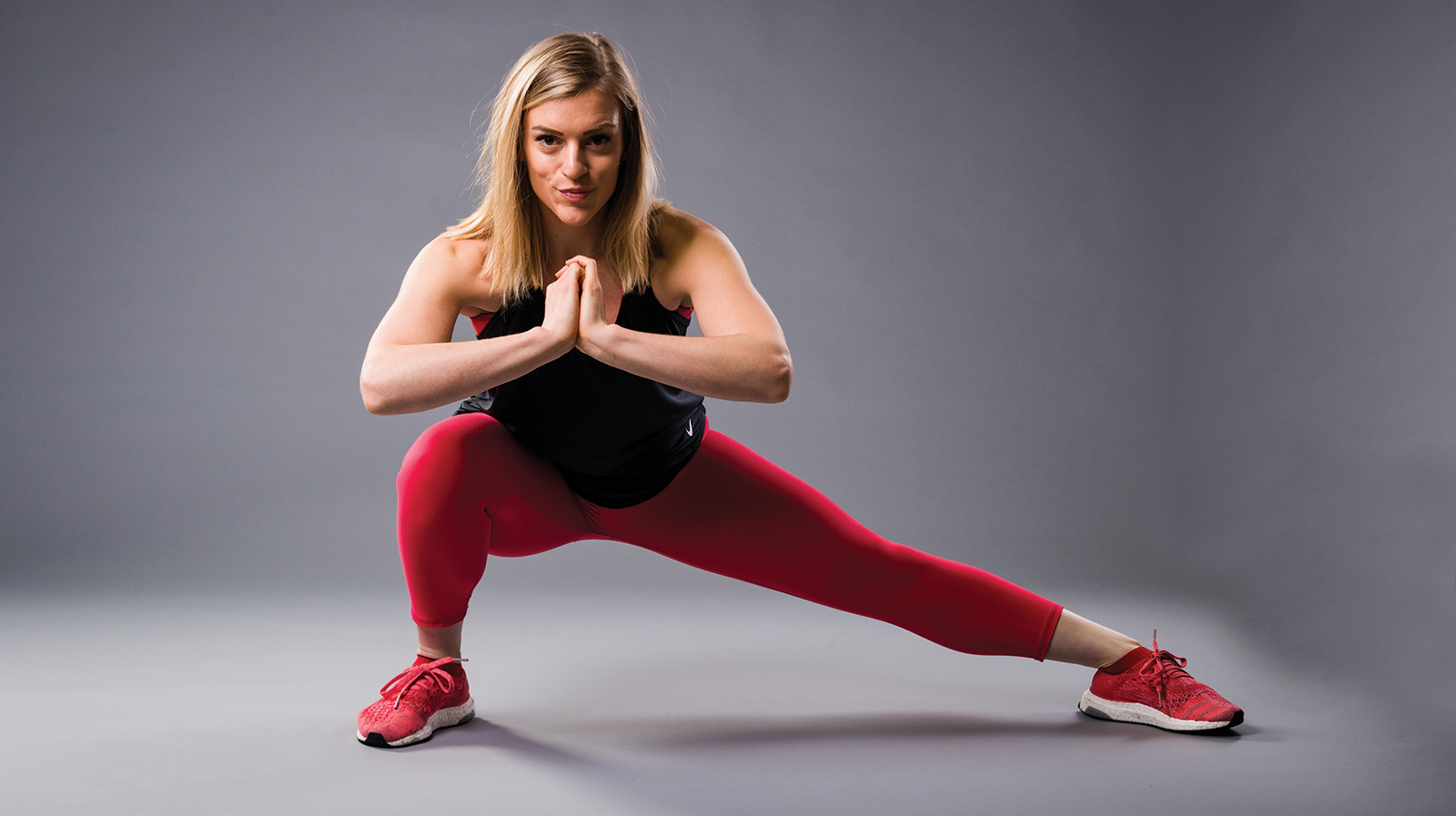 By Rebecca Charlton (@BeccaCharlton)
It comes as no surprise that 27-year-old fitness blogger and personal trainer Tally Rye is in an organic café by London's Liverpool Street. She's sipping green tea and boasting a radiant glow that would prompt anyone to wonder what her secret is.
Lucky for her 55,000 Instagram followers, there are no secrets. Tally offers a daily window into her world offering fitness tips, training advice and interaction on all things nutrition and wellbeing. She's been the driving force behind a number of initiatives including the Secret HIIT Club and #GirlGains and so something that does come as a surprise is her admitting she avoided physical exercise "like the plague" during her school years. So what changed?
"Up until the age of about 18 I never worked out," explains Tally, "I was the girl who avoided PE and if there was an excuse to get out of it I found it. Physically I was always aware that I was the slightly chubby friend."
But away from sport Tally wasn't the shy type and was driven by performing. It was her ambitions in West End musical theatre that led her to drama school – where she spent five years – and ultimately a motivation to address her fitness levels.
"We were singing, dancing and acting, and I soon realised that I had to up my fitness game because it's intense," she explains. "So I started going to the gym. I wasn't the most talented when it came to dance school but I could hold the plank the longest, I could do all the press ups with the boys and it became my identity at drama school, my survival tool."
"I wasn't the most talented when it came to dance school but I could hold the plank the longest, I could do all the press ups with the boys"
But it wasn't just about fitness. Tally developed irritable bowel syndrome (IBS) during her time at drama school which she describes as "debilitating" to the point where she'd struggle through each day. Driven by finding solutions she started looking more closely into diet and nutrition.
"I stumbled across Madeline Shaw's blog and she had a totally similar journey to me with IBS and gut inflammation," she says. "I started thinking about her way of eating, more whole foods, eating super-healthy."
In 2013, Tally started documenting her findings through Instagram and says she never expected to gain the following she has today. "No one I knew had this same passion so I thought 'right I'm going to share it with the internet' posting recipes, work-outs I did, and a lot of pictures of breakfast! At the time I remember saying 'mum I've hit a thousand followers.' It then snowballed and I am where I am today. The response I got was so refreshing and so lovely. I'd like to think that my life, my journey online and my content is from a really honest place. I'm not one for super-posed photos."
>>> Five gym exercises to maximise your power transfer
After graduating 18 months ago Tally qualified as a personal trainer and co-founded the company #GirlGains which is all about female empowerment and promoting a fit and healthy, balanced and happy lifestyle.
"Through discovering exercise and eating properly, I lost a lot of weight naturally. I'm probably a size eight now but I was a size 14 on a 5'2" frame. I feel like we represent a good cross-section of women. We couldn't care less what you look like, we want you to love yourself no matter what, we promote body-confidence, we promote self-love Sundays. We now have ambassadors that run events all over the country. It's creating a community of women to really be there for each other and to find friendship."
As the online support network for women's fitness grows Tally warns that the increased exposure to social media does have its dark sides for both men and women.
"I think people think what they're seeing is always reality and it's just not. They then feel like they fall short of what they see online and it's leading people to unhealthy habits that aren't always realistic."
At 27 Tally is in a happy and healthy place but has some advice for her younger self. "I'd tell myself to not worry about what anyone else was doing and to focus on myself," she says.
She places a high importance on inspiring women but says she works with plenty of men too. "I think there are things we traditionally associate with female training definitely, guys can feel like they either belong in the weights room or doing sports whereas women are more seen to do cardio and yoga. It's about marrying those two worlds and saying 'we can all do everything and we can be good at it.' There shouldn't be any barriers."
"I'd tell my younger self to not worry about what anyone else was doing and to focus on myself"
Tally started her own event series called the Secret HIIT Club. "I would find these locations and I would just take them over and lead a body weight HIIT – High Intensity Interval Training – class," she explains. "No one would know where the class was 24 hours before the event; they'd know what was going to happen but not when or where. It was just a bit more fun."
Indoor rowing is a discipline Tally embraces with her clients, often as a warm-up and also sets exercises during sessions. "I do enjoy it," she says, "and it's such an intense form of cardio.
Planning is key when it comes to scheduling training sessions and maintaining healthy eating patterns around a busy lifestyle and Tally has it down to a fine art. "It's a tough day sometimes as a personal trainer," she says. "I'm really intuitive with my body, if I'm hungry I eat and I know what my body needs. I make good choices, I train, I stay active. I could definitely get more sleep though."
And with that, Tally jumps up from her chair to run off to her evening gym session. But we can't let her go without discovering her guilty pleasure first. "Oh, I'm a sucker for dessert," she says. Ben and Jerry's Peanut Butter Cup, to be precise.
This story first featured in the January/February edition of Rowing & Regatta magazine