Paralympic champion Laurence Whiteley backs the Cancer Research Great Row
Paralympic champion and cancer survivor Laurence Whiteley will be the team captain as British Rowing staff attempt to row a marathon for the Great Row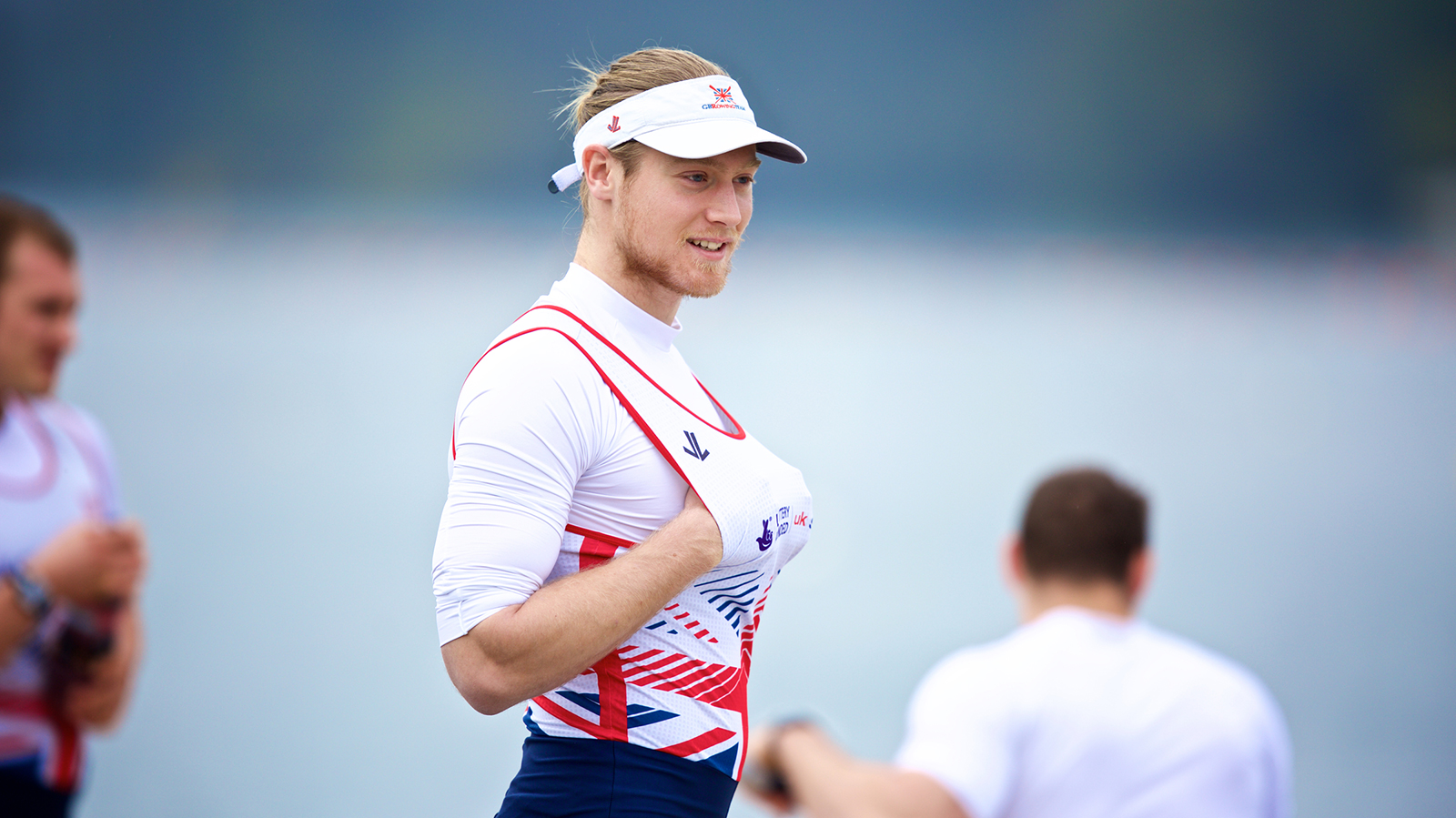 Paralympic gold medallist Laurence Whiteley is encouraging people to get involved with the Cancer Research UK Great Row challenge, which raises money for the cancer charity through indoor rowing.
Whiteley, who is a cancer survivor himself, took gold with Lauren Rowles in the TA mixed double sculls at Rio 2016 helped kick off the campaign at an event in London on 26 January, where 14 teams battled it out to complete a marathon on a rowing machine.
The Northallerton rower was diagnosed with bone cancer while still in school. Having grown up as a sporty child, Whiteley knew something was wrong when running became difficult and after a while weight bearing became almost impossible.
British Rowing's Great Row challenge
Six British Rowing staff are teaming up to row a marathon on an indoor rowing machine on 26 January, raising money for Cancer Research UK. Click here to visit the fundraising page and help raise money for the prevention, diagnosis and treatment of cancer.
"I remember one night I hit the right side of my knee against a piece of furniture and to this day is still the most painful thing I have ever experienced. That was the prompt to go and see the GP the next day," Whiteley said.
While it was originally diagnosed as growing pains, Whiteley returned to the doctor after his symptoms did not disappear with rest.
>>> British Rowing joins forces with Cancer Research UK for The Great Row
An x-ray and biopsy showed stage three Osteosarcoma, a rare type of bone cancer most common in teenagers, with a tumour progressing to his right thigh.
"I think I had the x-ray on the Monday; the GP came to our house unannounced on the Wednesday because he had the results that suggested it was cancer; I had a biopsy on the Friday, which confirmed it was cancer and I started treatment shortly after that," Whiteley recalled.
The early diagnosis was followed by 10 months of chemotherapy, and thanks to the support of medical staff, family and friends, Whiteley has been all clear from cancer for the last 10 years.
"Adjusting to this way of life when I was 15 was a horrendous thing to do. It's not what teenagers that age are supposed to do."
"I'm 10 years all clear now so I am very settled into my life post treatment," he said. "But adjusting to this way of life when I was 15 was a horrendous thing to do. It's not what teenagers that age are supposed to do. I missed out on a great deal of my teenage years and even to this day I am still learning how to deal with things."
All you have to do to take part in the Great Row is complete one of four challenges, ranging from 2,000m to a full 26-mile marathon, during Challenge Week in the run up to the Cancer Research UK Boat Races on 2 April.
So if you're looking for a really worthwhile cause for you or your club to raise money, while doing something that fits in with your rowing life, this is it. Click here to read more about the Great Row and how to sign up to the challenge.