'Hopefully what I did last year will inspire someone to give it a go and try and beat my score'
Moe Sbihi says he was inspired by a race between Matt Pinsent and James Cracknell at BRIC 2003 and hopes his performances have proved inspirational as well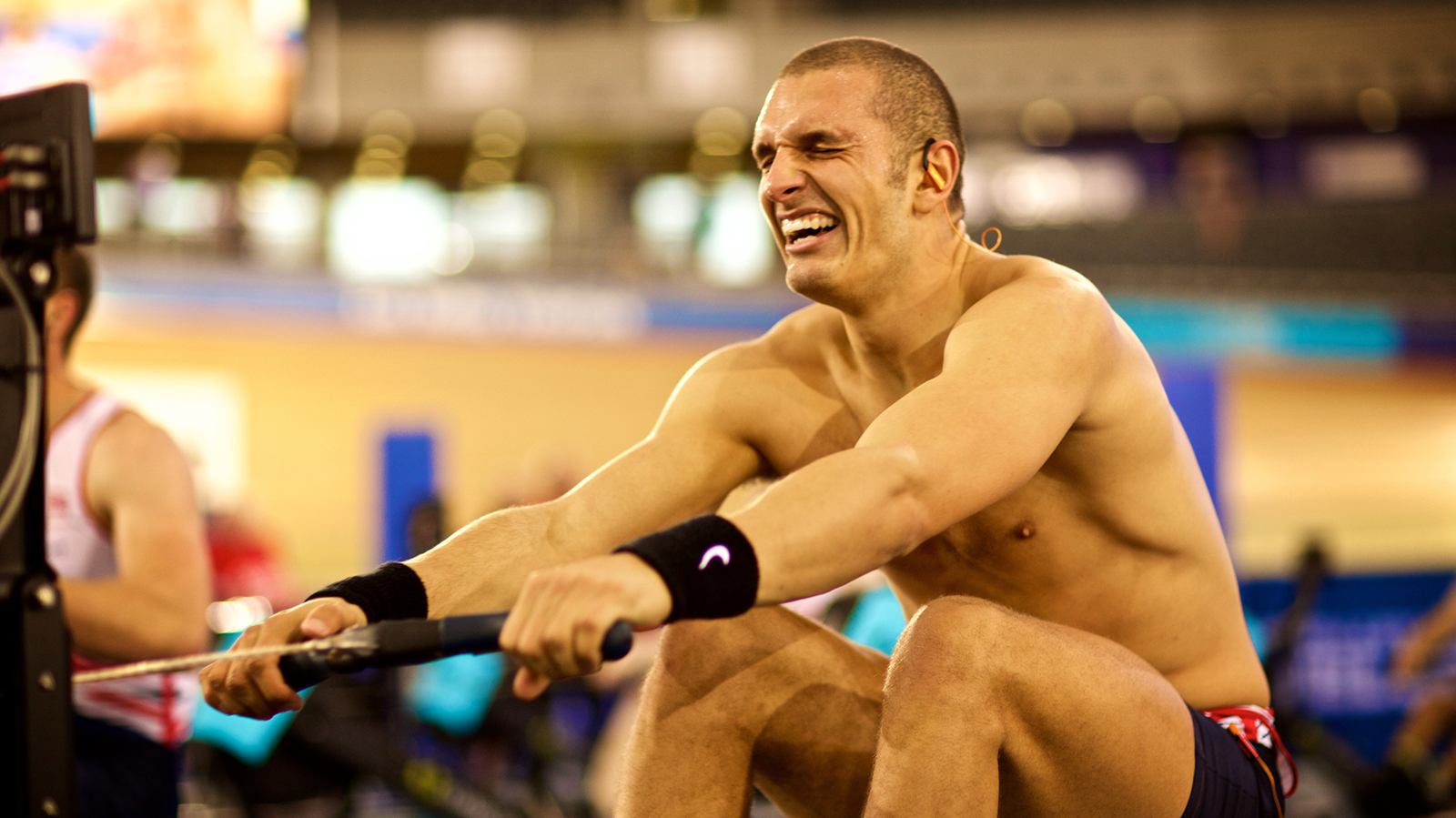 Olympic gold medallist Moe Sbihi has thrown down the gauntlet to anyone competing at the British Rowing Indoor Championship (BRIC) on 10 December, challenging participants to get near the British record time he set 12 months ago.
It'll be no mean feat, with Sbihi smashing Sir Matthew Pinsent's 11-year-old record at the Lee Valley VeloPark in 2015, stopping the clock at 5:41.8 for his 2km effort.
The Indoor Championships is the competition that made Sbihi see the sport of rowing in a different light and inspired him to pursue his dreams of reaching the top.
"It's a really exciting event to be part of. It's evolving and changing," he said of BRIC.
"I remember in 2003 I was there when teammates James [Cracknell] and Matt [Pinsent] went head to head in a real hammer of the race. Cracknell ended himself and Pinsent just sat back and just pipped him at the end.
"There was the contrasting feeling of Pinsent looking relaxed and a little bit out of breath, while Cracknell was on the floor.
"That affected how I saw rowing, and hopefully what I did last year will inspire someone to give it a go and try and beat my score. My score is out there in public, so go and beat it."
Entries for BRIC close at midday on Wednesday 30 November, so visit the Championships website now to get your name on the startlist.