British Rowing Universities Conference – day two roundup
Jürgen Grobler rounds off the British Rowing Universities Conference, with talks also from Jess Eddie and Strength & Conditioning Coach James Goodwin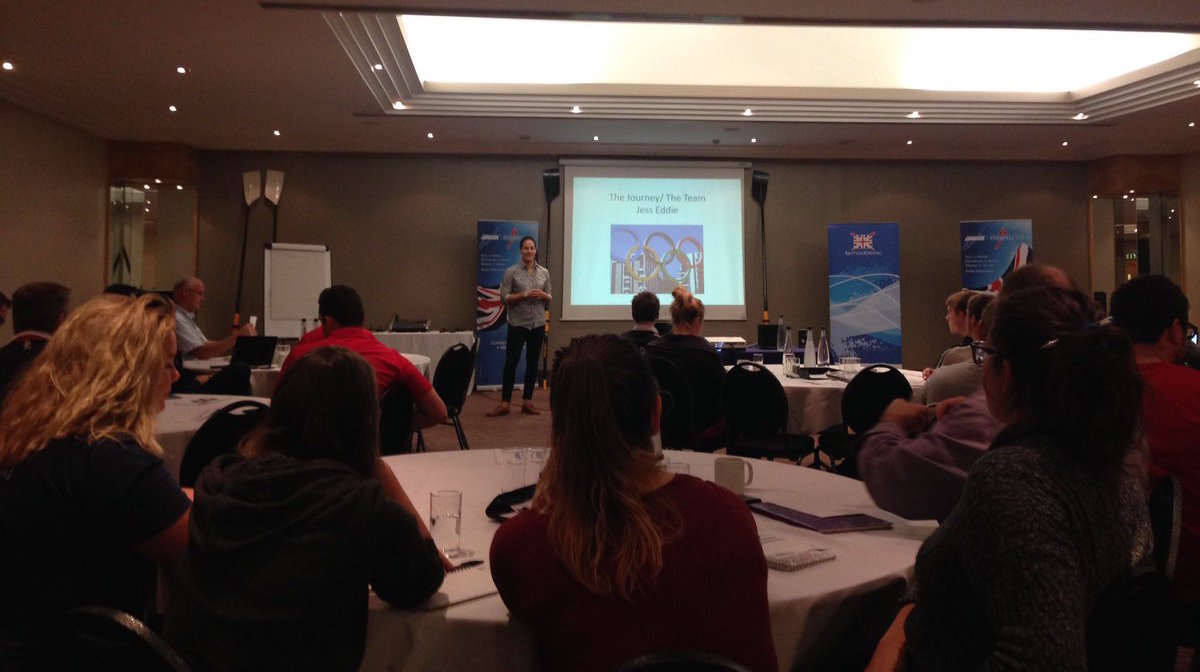 Jürgen Grobler rounded off the British Rowing Universities Conference, sponsored by Janousek & Stampfli, sharing his experience of building on the great success of London 2012 into the Rio 2016 Olympiad.
The men's chief coach, who has taken British crews to at least one gold medal at every Olympic Games since 1992, explained the importance of athletes peaking at the right time over the course of the four year period, as well as how he and the team worked to put together the strongest possible boats in Rio.
Grobler also described the importance of cross-training in the winter months, having famously taken his team cross-country skiing to St Moritz in order to improve their power transfer abilities.
More highlights from day two include:
Jess Eddie discussed her 13-year journey to an Olympic medal, having won silver in the women's eight in Rio – her third Olympic Games.
James Goodwin (Strength and Conditioning coach) and Gareth Turner (Physiologist) explained how they set the off-the-water programmes for the GB rowers.
Rosie Mayglothling, British Rowing's Director of Pathway Development, got the delegates working together to discuss how the sport of rowing can be developed in universities and at grassroots level.