British Rowing Universities Conference – day one roundup
Catch up with all the highlights from day one of British Rowing's Universities Conference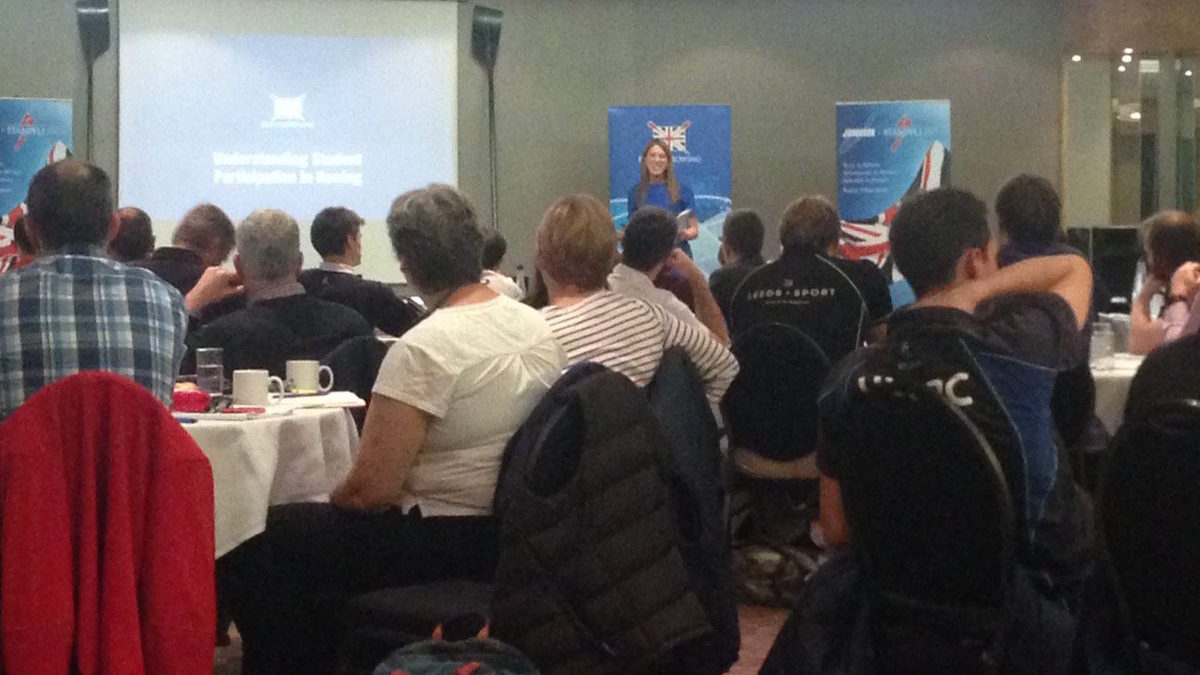 Heather Stanning kicked off the British Rowing Universities Conference, sponsored by Janousek & Stampfli in a golden fashion on Monday, talking delegates through her experience of combining a military career with one in elite rowing.
The double Olympic Games gold medallist, who retired from rowing on 8 November, began rowing while studying at the University of Bath and is one of the most decorated alumni from the GB Rowing Team Start Programme.
Certainly applicable to university rowing, Stanning explained it was the social side of the sport that attracted her and was something she tried to continue with as she progressed into the elite system, as well as in her Army career.
"Early in my rowing career I did make the effort to make sure I didn't just shut out all of my friends and that I didn't become a total recluse," she said. "I knew I'd need those friends in time and I didn't want shut them out and not let them share my journey as well. I made the effort."
More highlights from day one
The Rio 2016 rowing lake brought great success for Team GB and ParalympicsGB alike and at the conference, Para-rowing coaches Tom Dyson and Nick Baker shared their experience of making the most of the talent available to them on the Paralympic programme within British Rowing.
Helen Rowbotham, British Rowing's Director of Innovation, unveiled research conducted with British Colleges and University Sport (BUCS) into participation in rowing in further education. The survey revealed that 60 per cent of rowers took up the sport at university, with 88 per cent of those who row on water saying they took up the sport to make friends and socialise.
Director of Sport and Exercise at the University of Edinburgh, Jim Aitken discussed how the Scottish university has grown it sports programme to the third most successful in the BUCS system.
Olympic champion in the men's eights, Matt Gotrel explained his rise to the top of the sport and how he switched from sailing to rowing.
Clean sport was the message of the day from Jacqui Johnston, British Rowing's Anti-doping and Integrity Officer.
And George Nash was the guest speaker for the delegates at dinner, fresh from his rowing retirement on November 11.