It's Rowing Time
Are you looking to get the wheels in motion for your next indoor race, or just looking to get faster or improve on the indoor machine? Check out GB Rower Zak Lee-Green's advice on how to train and improve yourself on the indoor rower.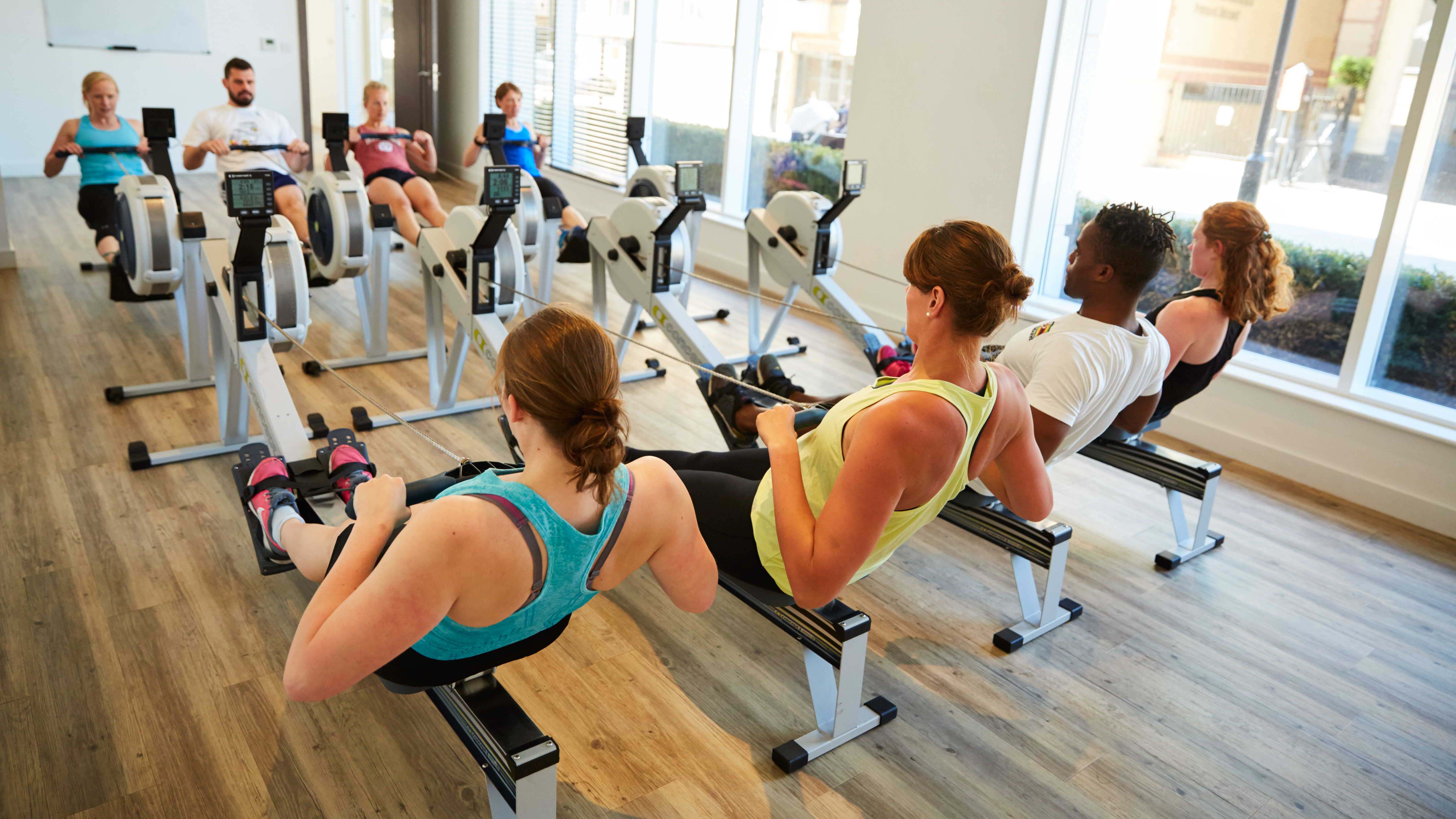 Top ten tips from GB Rower Zak Lee- Green on going fast on the indoor rowing machine.
"There's nothing like the eerie silence of a hundred ergos all sitting there in the middle of the velodrome, with 2,000m on the screen," says lightweight rower Zak.
"I love that moment when everything goes quiet, waiting for the go, and then hearing the enormous roar echoing around the place carrying you through the first 250m. It feels like you're in a battle with everyone around you, as if you're racing side by side on a 50-lane lake."
1. 'Tekkers' first
Get your head around the technical movements first before trying to turn on the gas. It's a lot easier to pull big scores rowing properly than it is rowing like a headless chicken – bonus point is that your back will last longer too.
2. Practice makes perfect
A good way to be good on the ergo is simply … do lots on the ergo! There's much to be gained from cross training and weights, but 99% of your improvement comes from sitting and staring at that unrelenting screen.
3. Pacing
Whether it's a 60-second dash or a 60-minute slog, pacing is your saviour. At some point you'll have paid the price for going off too hard and 'blowing your doors off', so be smart. 'Go hard or go home' doesn't work here. 'Go hard and you won't get home' is more like it. Don't pretend that lactate doesn't touch you; it will get you in the end!
4. Good abs aren't just good for the mirror!
A strong core is what connects your strong legs to the handle you're holding onto. You wouldn't choose to tow a car with some cooked spaghetti. You can't build a house without the foundations! Crunch that core!
5. Choose your session
Have a variety of 'go-to' sessions. There's more to the ergo than a 2k test or an hour of power. So steady sessions of 30-60 minutes where you can focus on technique and getting fit should be mixed in with 'pieces' or interval training.
6. Drag level
Use a low drag (105-115) for training because it's good for your back. You can choose your own drag factor in pieces and racing but the wise person wouldn't go above 138 for men or 130 for women.
7. Listen to your back
Aches and pains are part of training. Keep on top of it with decent stretches and mobility, even a couple of minutes before and after a session could really make the difference.
8. Legs not arms
Let the big muscles do the big work. No matter how many curls you've done there's little chance you'll be curling more than you squat so use your pins and save the arms for shaking hands with the people you've beaten.
9. Rhythm
That magical part of rowing that is impossible to describe, but you can FEEL it. The better the rhythm, the faster and longer you'll be hanging onto those splits! Feel the rhythm, feel the rhyme, get on up, it's rowing time!
10. Going hard
Don't be afraid of emptying the tank when you can see the finish line. When you start seeing the splits going down it'll only push you on to go harder, so don't leave it too late.
By Nick Hartland.