'I didn't expect to win a medal. If anything it's given me motivation to get more'
Ekow Otoo won gold in his first ever race at the Senior Championships and now has his sights set on the Tokyo 2020 Paralympic Games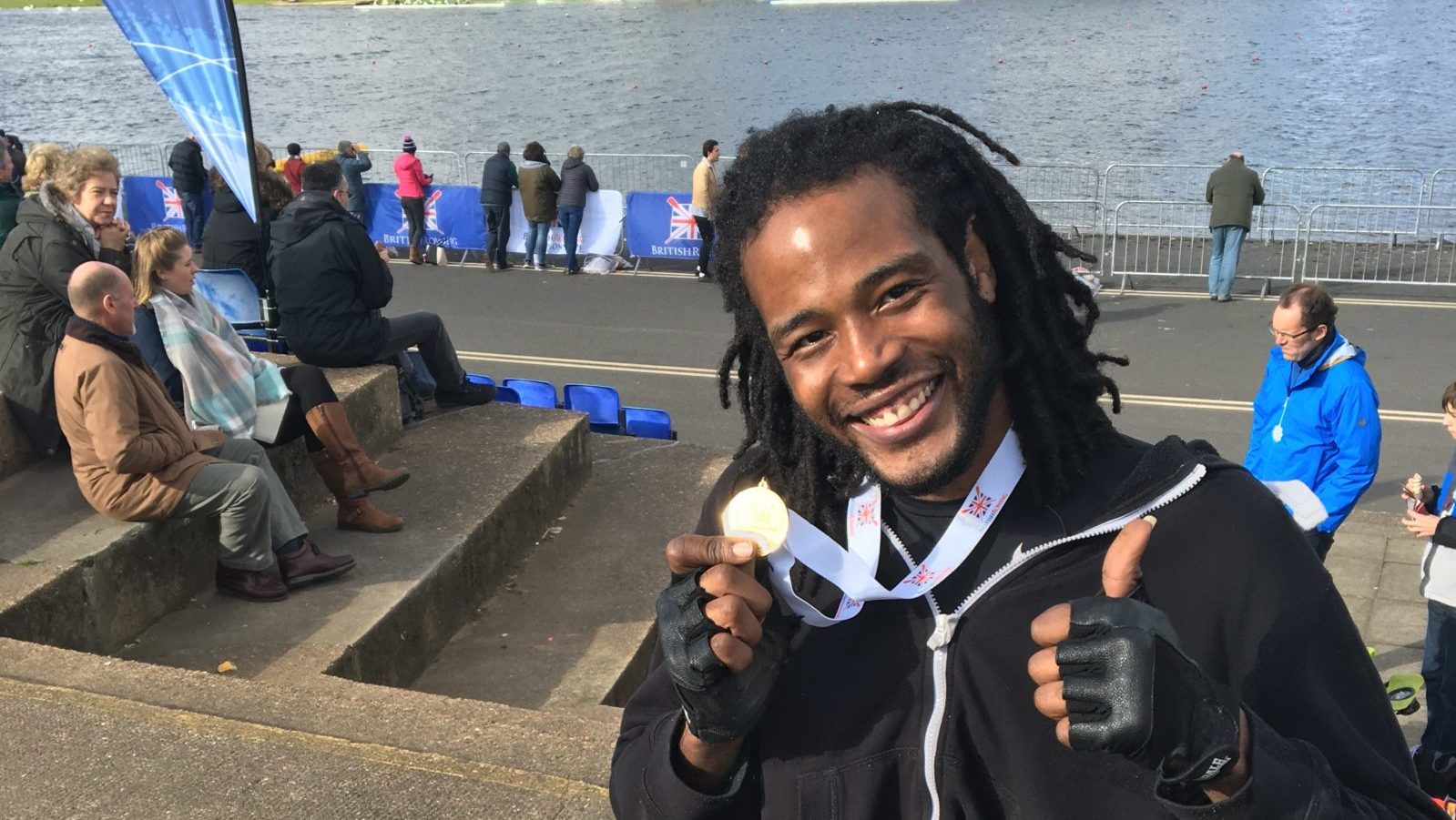 Ekow Otoo hadn't taken to the water in a Para-rowing competition before, but the Marlow RC man rowed away from the British Senior Championships with a gold medal in his first event.
Otoo took gold in the open trunk-arms single scull having been introduced to rowing through the Para-Rowing Talent ID programme in 2015.
Para-Rowing Talent ID
If you think you have what it takes to be the next world champion, then check out our Para-Rowing Talent ID pages for more information.
He was one of four Para-rowers to take gold in the Championship in Nottingham with 11-time Paralympic Games gold medallist Baroness Tanni Grey-Thompson on hand to award the medals.
"I was nervous. I was trying to play in my mind how the stroke motion goes, but at the same time I felt that because it was my first time there was nothing else I could do but try my best and see what happens, and try not to fall in the water!" Otto said.
"It's been hard trying to get the technique down – I'm still learning that – and the gym work is very gruelling, but nothing that I can't handle. Nothing that I'm not prepared to handle."
Getting ready for my first race for #marlowrowingclub! #Nottingham! Thanks to @BritishRowing for the video #ParaRowing #2020#Hopeful pic.twitter.com/2WlX1dgcSE

— Ekow Otoo (@Echo_T_T) October 25, 2016
The long hours, hard work and mental fortitude needed to reach the top of the sport is not something that fazes Otoo, who hopes to find a coach closer to home in north London to help him improve faster in the coming months.
November sees Otto and other athletes competing for a place in the Para-rowing elite squad and the new gold medallist already has his sight set on Paralympic glory at Tokyo 2020.
"[Watching the success of the Rio 2016 Paralympians] was a very proud moment for me, because they are the ones paving the way and I want to follow in their footsteps," he said.
"I was even talking to [Para-rowing talent ID coach] Hannah [Lawton] about what makes the best rower and she was telling me it's about how much you're willing to dedicate to training. At some levels it means you have to give up your social life, and that's something I would not mind doing to be the best.
"In 2020 I am going to Tokyo and bringing home a gold."