From New York to Shanghai, why the world is falling in love with indoor rowing classes
Regularly cited as 'The next big thing in group fitness', indoor rowing classes continue to grow in popularity but are they finally ready to move from niche to mass market?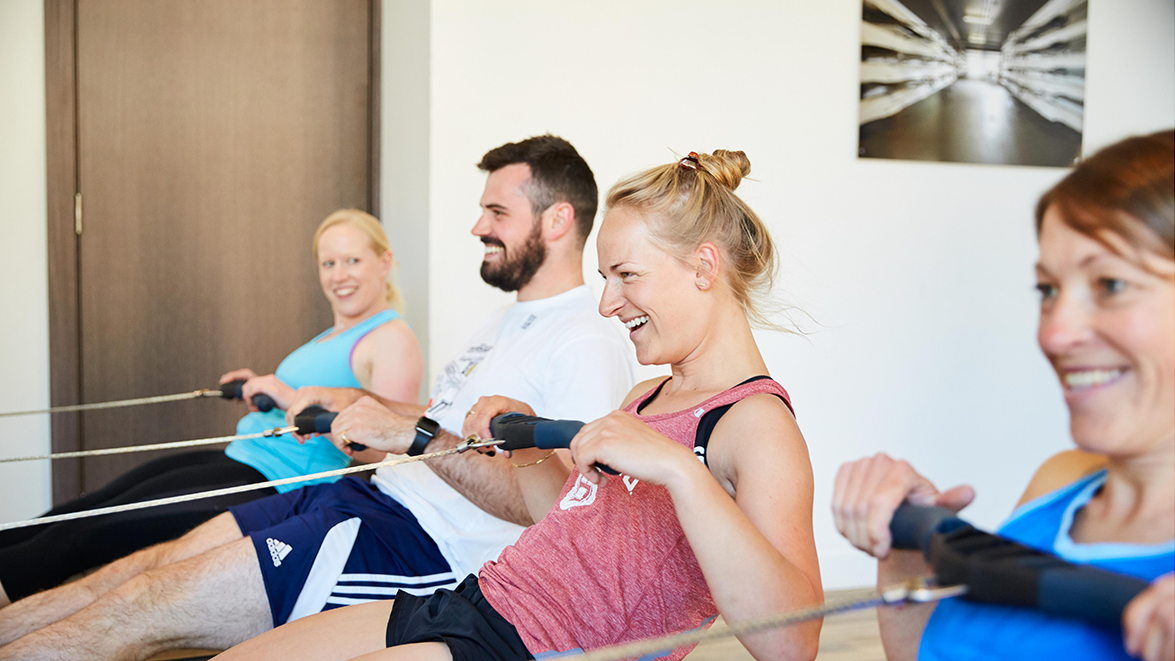 Indoor rowing machines have been a feature of almost every gym that has opened since the early 1990s and there are indoor rowing devotees worldwide. Yet only in the last few years, with the rise of the boutique fitness sector, has the concept of indoor rowing classes for gym goers finally taken off.
Following a model established by high end boutique yoga and spin studios, New York alone now has multiple indoor rowing studios, typically targeting a premium, fitness focused audience. City Row, Row House  and GoRow Studios were early to the market in 2013, but the last 12 months has seen several newcomers to New York's indoor rowing scene, as well as expansion of existing chains.
Whilst these studios typically offer a range of class models combining rowing with circuit training, there has also been a growth in boutique fitness chains such as Throwback Fitness, Orangetheory Fitness and LIT Method, which include indoor rowing as a key component of their workouts. This model certainly seems to be working, with Orangetheory Fitness now a 450+ strong chain across the USA.
And the growth of indoor rowing studios isn't confined to the States. From Base Body Fitness in Shanghai to Track Fitness's T-ROW studio in Toronto, the world is falling in love with indoor rowing. The unprecedented worldwide growth of CrossFit, a fitness phenomenon which includes indoor rowing as a key element, has further boosted awareness and participation in indoor rowing to new levels.
But why is indoor rowing growing in popularity? What has the boutique exercise market brought to indoor rowing that regular gyms haven't been able to?
Well it seems the answer is quite simple. The primary reasons cited by class regulars are the quality of the instruction; effective, varied and targeted workouts which enables them to achieve the results of a personal training session; all worked into a fun, social, group exercise environment.
Great music and a little bit of knowledge also go a long way with class newcomers surprised to discover that indoor rowing is such an effective fully body, low impact, calorie burning, cardio workout.
Until recently there has been a relatively small community of indoor rowing focused fitness professionals offering indoor rowing classes in the UK. This community is now growing rapidly linked to the growth of CrossFit, with the likes of former GB Rower Cameron Nichol's RowingWOD tapping into this passionate fitness focused market. A number of leading health and fitness operators are also piloting class formats which include indoor rowing, such as Shockwave, which is being launched across a number of Bannatyne Health Clubs, and Orange Theory Fitness Group Training, which has been introduced at a selection of David Lloyd Clubs.
British Rowing, the governing body for all forms of rowing in England, is also working closely with a number of industry partners to develop and roll-out a range of indoor rowing products to support growth of the market. This includes indoor rowing instructor training for fitness professionals and a series of class models which both multi and single site fitness operators, as well as rowing clubs, schools and colleges can access and deliver to their members.
So it seems that finally, it is time for indoor rowing to move from being a niche market to a mass market activity and quite rightly. To quote RowHouse, 'THOSE WHO KNOW, ROW'.