Champs return to defend World titles in Rotterdam
Defending champions Joel Cassells, Sam Scrimgeour and Henry Fieldman are among the senior athletes announced today by British Rowing for the 2016 World Rowing Championships in Rotterdam, The Netherlands.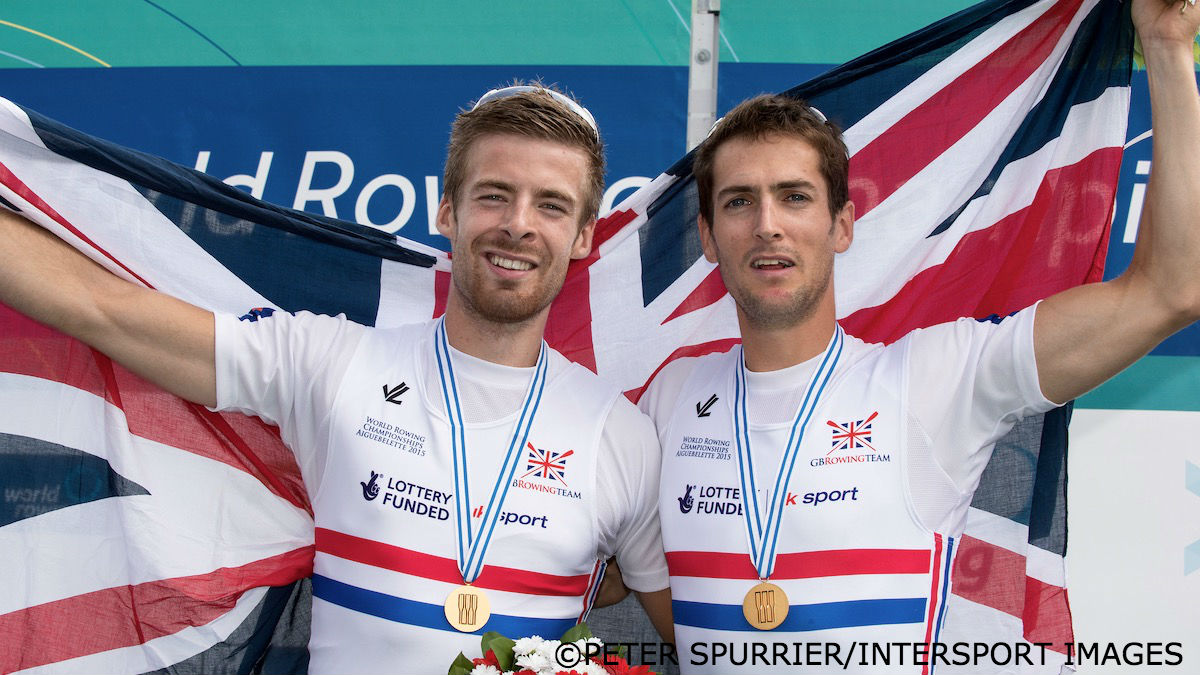 Four other medallists from the 2015 championships in Aiguebelette, France, will also compete in this year's edition for non-Olympic boats, which is taking place alongside the World U23 and Junior Championships from 21-28 August.
That means more than 100 GB rowers will be competing on the Willem-Alexander Baan course in what is effectively the first major international event of the Tokyo 2020 Olympiad, coming just eight days after the Rio regatta concludes.
British Rowing Performance Director Sir David Tanner, who will be Overall Team Leader in Rotterdam, said: "These three, senior boats will want to lay down a marker for the Tokyo Olympic cycle and have a great opportunity to impress.
"We are still assessing the standard of two possible additional boats for the Worlds, a women's four and lightweight men's quad, and will decide on those later this week."
Cassells and Scrimgeour, the latter the lightweight men's spare for Team GB in Rio, will be looking to continue their excellent unbeaten partnership in the lightweight men's pair.
The Coleraine/Kirriemuir combination were crowned as World Champions in their first regatta together last year and have continued that impressive form during 2016, winning the European Championships title and World Cup gold in Lucerne and Poznan.
"I am chuffed to be selected again with Sam to defend our title in the pair, we are very excited to get to Rotterdam and start racing," said Cassells.
"We've strived to continue this season where we left off in Aiguebelette and winning that European title and being unbeaten since we first raced together is special. Of course that puts a target on our backs and adds to the expectation but we relish the challenge.
"Being part of a highly-competitive lightweight and women's squad this year has pushed us both on both physically and mentally. It gives us great confidence when we're punching up with the likes of our brilliant women's pair that we're in a good position to begin racing again."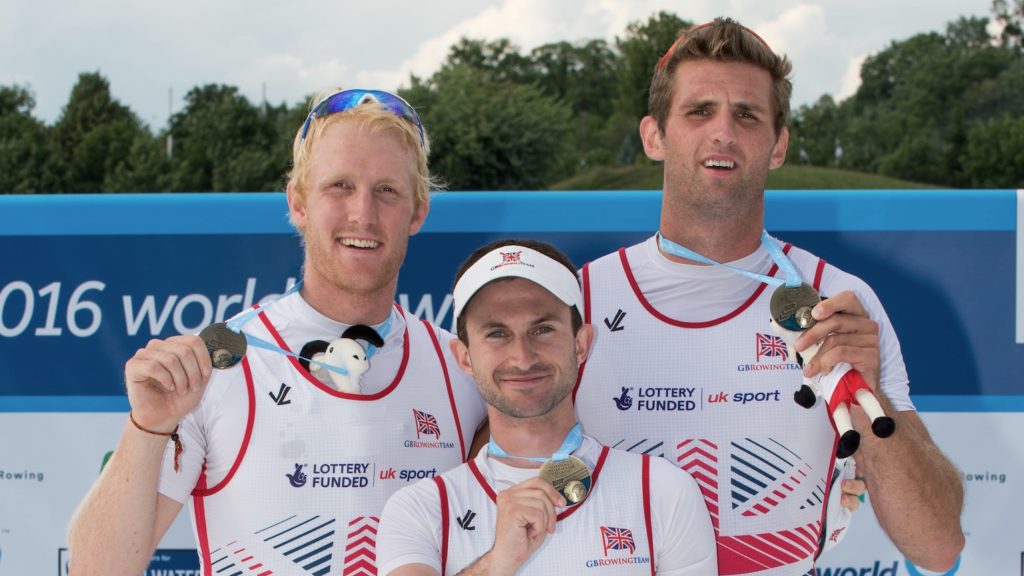 Ollie Cook, Callum McBrierty and cox Henry Fieldman won World Cup gold in Poznan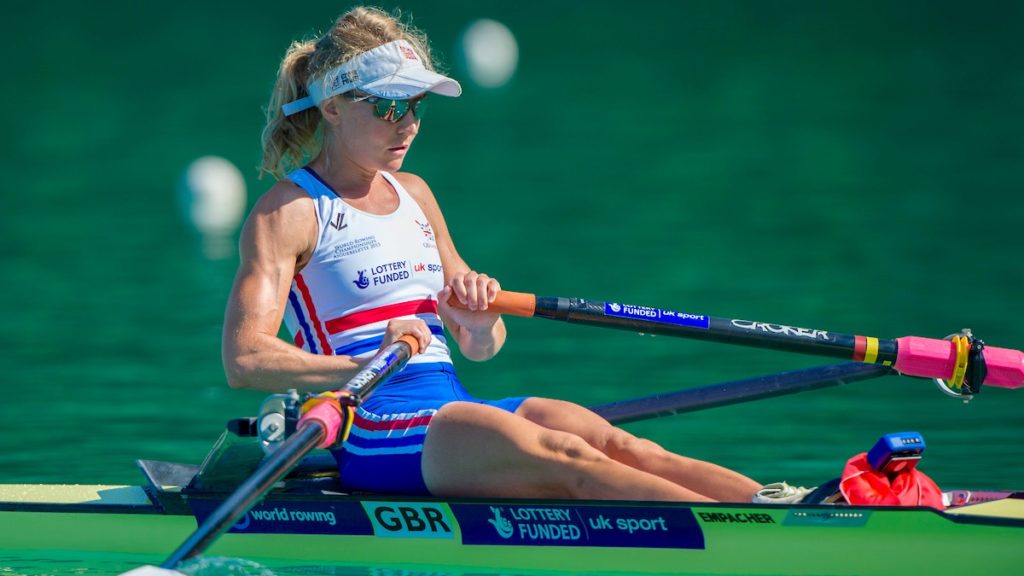 Imogen Walsh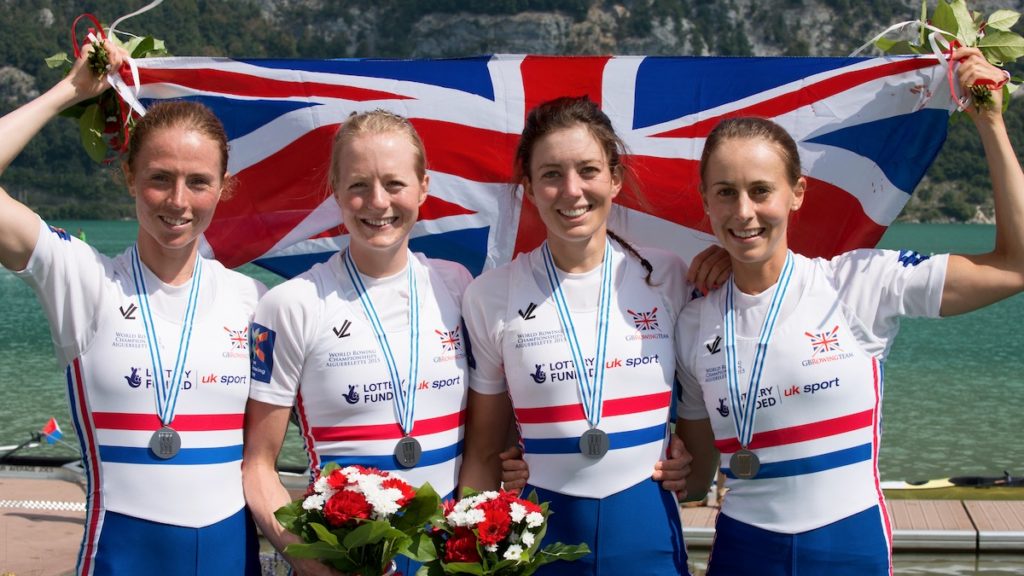 The lightweight women's quad that won silver in 2015
Fieldman guided Nathaniel Reilly-O'Donnell and Mat Tarrant to the coxed pair World title in Aiguebelette last year. This time he will be joined in the boat by Ollie Cook and Callum McBrierty, the trio having won gold at the Poznan World Cup last month.
"After a successful debut in Poznan, we have been making substantial leaps forward in our rhythm and technical ability and cannot wait to start out assault on the World Championships in Rotterdam," said Fieldman, who also won a silver medal at the Worlds in 2014.
"The GB coxed pair is now on five wins in a row and we are looking to continue that trend through the upcoming regatta."
McBrierty, who also helped the men's four to gold at the Lucerne World Cup as a replacement for the ill Constantine Louloudis, said: "I'm tremendously proud to be selected in the coxed pair for the World Championships.
"Myself, Ollie and Henry are looking forward to putting a marker down at Rotterdam. Having had a great camp in Varese with the Olympic squad, we can't wait to show our strength at the end of August. There's plenty more work to do before the event but I'm relishing the opportunity."
All four members of the lightweight women's quadruple scull won silver medals at last year's World Championships. Brianna Stubbs, Emily Craig and Ellie Piggott return to the boat, while Imogen Walsh moves across from the lightweight single.
"I'm really excited to race in the lightweight quad again this year," said Piggott, who will be competing at her third successive World Championships.
"As individuals we have a lot of experience in this event and from our first session together you could feel that the crew had a real buzz to it.
"We've shown good speed in training so far but, with four weeks still to go until Rotterdam, I'm looking forward to adding to that and seeing what we can deliver at the World Championships."
The finals for the senior World Championships will take place on Saturday, 27 August, a day after the U23s and 24 hours before the Juniors.
The World Junior squad can be found here. The World U23 squad will be announced later this week.
Open All
Crew List
World Rowing Championships, Rotterdam, The Netherlands
21-28 August, 2016
(Listed bow to stroke; club, hometown, date of birth)
OPEN
MEN
Coxed pair
Oliver Cook (Univ of London BC/Windsor/05.06.90)
Callum McBrierty (Leander Club/Edinburgh/13.08.92)
Henry Fieldman (cox) (Molesey BC/Barnes/25.11.88)
LIGHTWEIGHT
WOMEN
Quadruple scull
Brianna Stubbs (Wallingford RC/Poole/13.07.91)
Emily Craig (Univ of London BC/Mark Cross/30.11.92)
Imogen Walsh (London RC/Inverness/17.01.84)
Eleanor Piggott (Wallingford RC/Bedford/16.05.91)
Coach: Ben Reed
MEN
Pair
Joel Cassells (Oxford Brookes Univ BC/Coleraine/15.06.94)
Sam Scrimgeour (Imperial College BC/Kirriemuir/28.01.88)