BUCS just keeps on growing
The biggest student regatta in the UK returns to Nottingham over the early May bank holiday weekend from Saturday, 30 April to Monday, 2 May.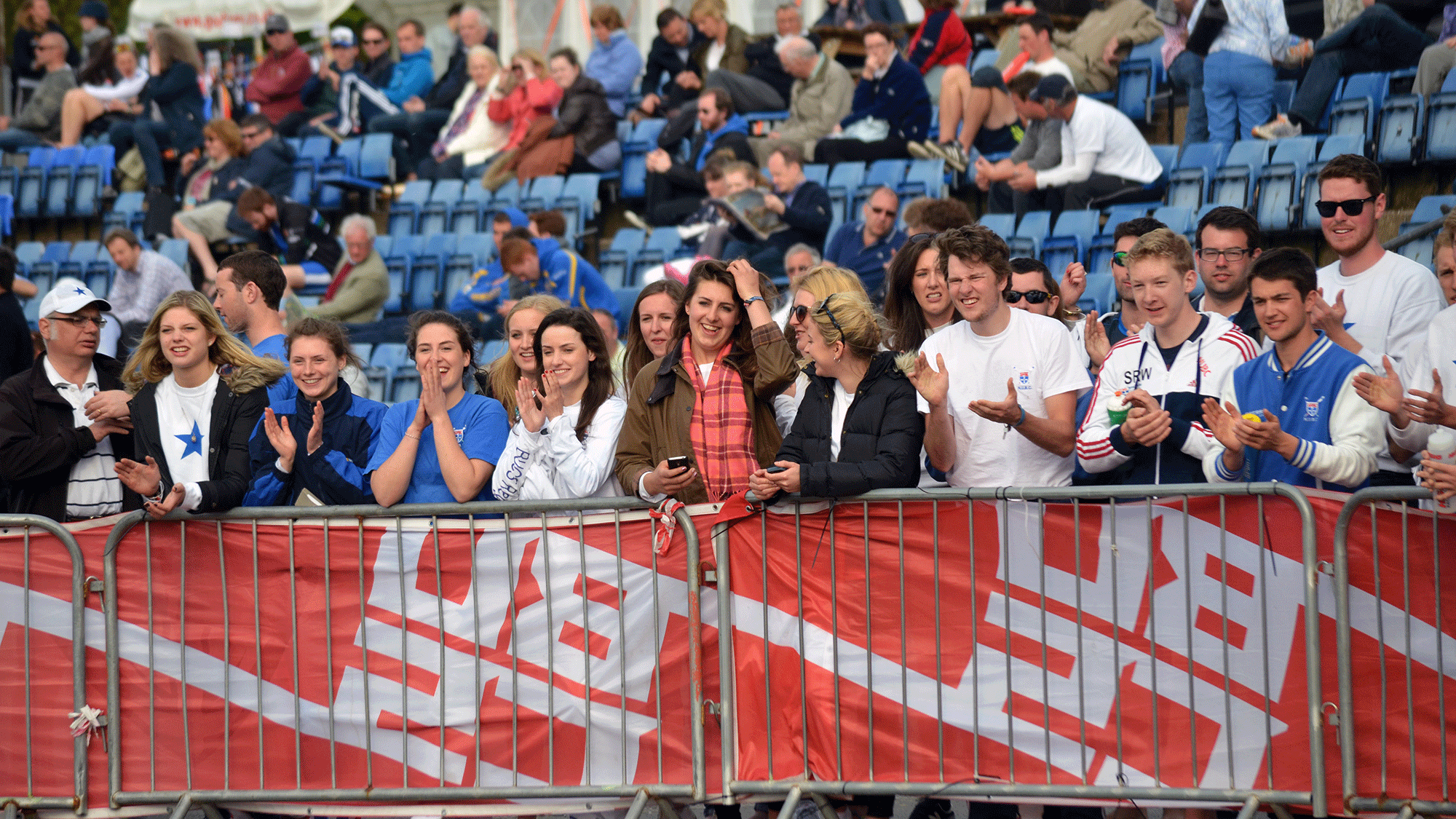 Over two thousand students from 73 universities around the country are expected to take part in the British Universities and Colleges Sport (BUCS) three-day regatta at the National Water Sports Centre, Holme Pierrepont in Nottingham.
Competition is hotting up after February's BUCS Fours and Eights Head where Edinburgh and Newcastle took the respective women's and men's headships.
"We had a better than expected BUCS Head", said Edinburgh Chief Coach Colin Williamson. "It was a pleasant surprise and testament to the greater squad depth we have developed. "I think the women have the potential to be our top performers [at BUCS Regatta]. I believe we have the two best lightweight students in the UK with Robyn Hart-Winks and Maddie Arlett."
Durham won the women's Victor Ludorum at the 2015 regatta but Coach Cam Kennedy has since moved to Bristol.
"1166 entries, 73 universities and 2647 students"
Kennedy's replacement, Ian Shore said, "We have a new group of rowers coming through and are excited about racing at this year's regatta."
Durham finished eighth in the women's Victor Ludorum (VL) at the head race with Bristol in sixth position.
In the men's events, Newcastle added the 2016 headship to their VL in the 2015 regatta. However Coach Angelo Savarino's men will expect tough competition from Oxford Brookes, overall winners at the Head of the River Race with four crews in the top 20.
This article was originally in the May issue of Rowing and Regatta. If you are not already a member of British Rowing then:
Changes to BUCS rules this year allow multiple entries in championship categories, rewarding strength in depth – clearly something that Oxford Brookes university has. Head Coach Henry Bailhache-Webb said, "Our guys and girls love rowing in the eights and fours so our main focus will be fielding as strong a crews as we can in those events to defend our titles."
As well as the main contenders there will be many other clubs competing at Nottingham. The University of Portsmouth Rowing Club only fielded two crews at the 2015 regatta but posted some promising times at the recent BUCS Head including seventh place in the championship coxless fours.
Club President, Ed Cowburn said: "It was the first time we had been to BUCS Head as well as the first time in taking our own boats to a competition!"
BUCS will also be offering beginner quads at the regatta this year, with the intention of continuing to develop the sculling pathway within our sport.
Best of luck to all our competitors and check back here for the racing report.
Report by: James Lee