A record Henley Women's Regatta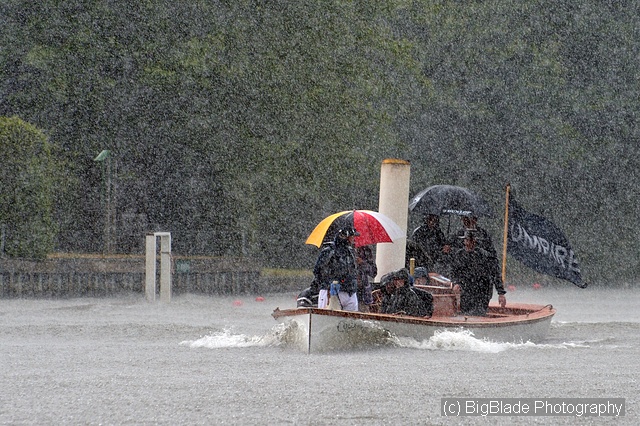 A record number of 1,800 rowers competed at Henley Women's Regatta over three days last weekend. Most notable was the marked increase in overseas entries with nine nations represented.
Even a deluge late on Saturday could not dampen the spirits of competitors and spectators and luckily the majority of racing took place in near-perfect conditions despite a variable cross headwind.
Chairman Miriam Batten said afterwards, "The standard of rowing continues to rise and reflects what is happening within women's rowing in the UK. Especially exciting this year has been the high standard of entries in the elite eights.
"Most crews included current international athletes, many who have medalled at World and Olympic level."
From the seven entries in the top event it was Oxford University – with just one change from the winning Boat Race crew – who took the title over Brown University from the USA. The Oxford crew was stroked by American Caryn Davies, a double Olympic gold medallist, and contained 2014 U23 silver medallist, Anastasia Chitty.
Chitty said, "After having to row through Stanford in the semi we needed to go off harder in the final, which we did and it all fell into place from there."
Stanford University did however take home the elite quad sculls title over Leander Club, who were stroked by former GB international Debbie Flood.
One of the exceptional performances over the weekend came from junior Lucy Glover of Warrington RC.
After winning the J16 singles and doubles titles at the National Schools' Regatta in May, Glover entered the junior singles here hoping to make it through the time trials to the last sixteen.
This she did, before going on to take the title over Robyn Armstrong from Bedford Girls' School.
In a gripping race, Glover trailed by just over a length at halfway but fought back to win by just one foot.
"You only have to be leading for the last stroke," she said jubilantly as she waited to receive her medal from prize-giver Naomi Riches, London 2012 Paralympic gold medallist in the LTA coxed fours.
For more information about the regatta and full results, visit www.hwr.org.uk
Report by Maggie Phillips
Photos by BigBlade