England Team: Home International Regatta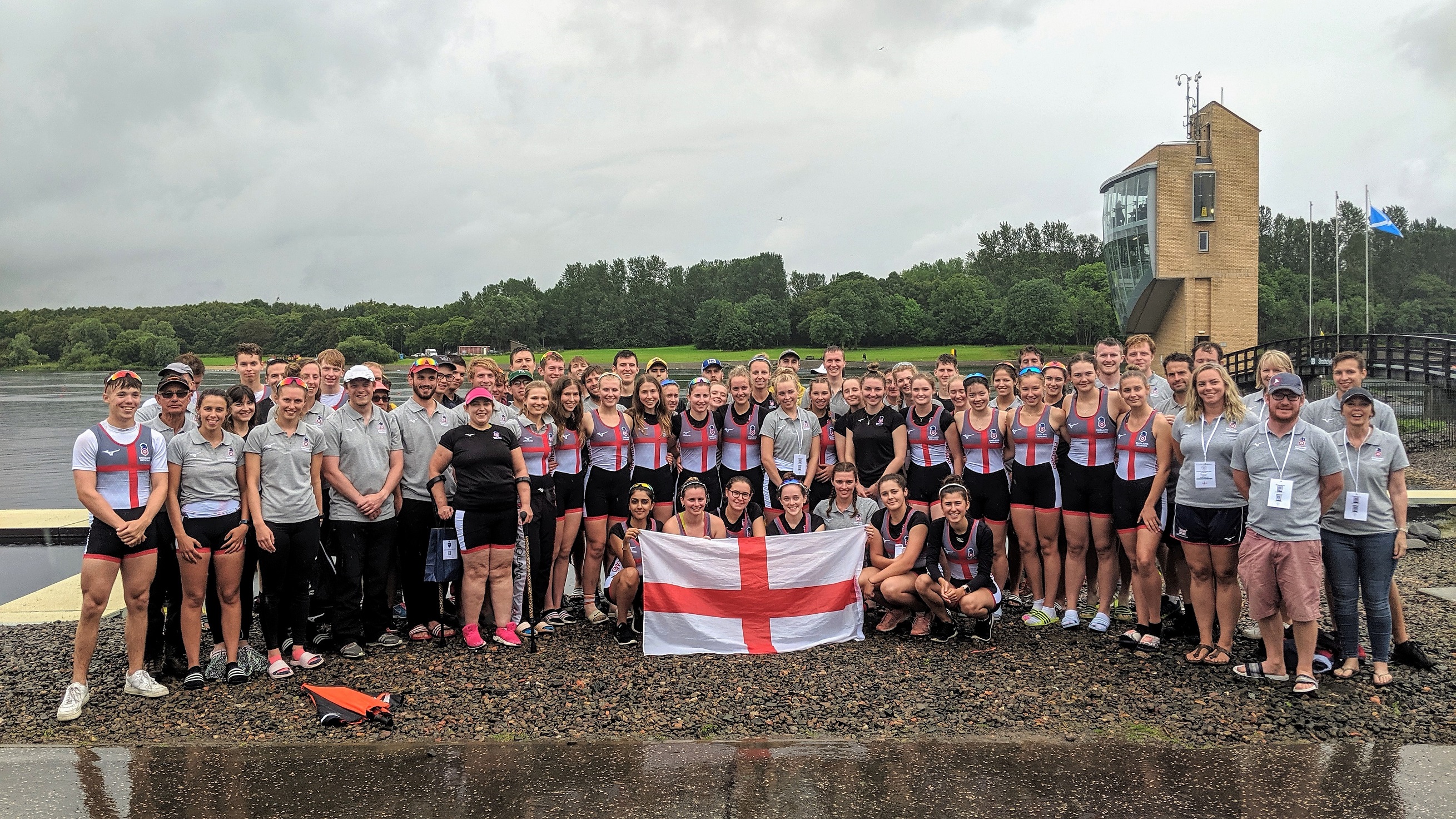 Home International Regatta
The Home International Regatta is a historic annual competition dating back to 1962 seeing the four "Home Nations" of England, Scotland, Wales & Ireland compete. The event has a rich history – with many Olympians having raced here for their first international representation, the event has created a clear pathway onto Great Britain and Rowing Ireland national teams for decades.
The 2020 HIR will take place on Saturday, 25 July 2020 at Strathclyde Park, Scotland and will be hosted by Welsh Rowing.
With an exciting new racing format announced for 2020 HIR will comprise events in the following boat classes for both men and women:
| | Sculling | Sweep |
| --- | --- | --- |
| Juniors | 1x (A), 1x (B), 2x , 4x | 2-, 4-, 4+, 8+ |
| Seniors | Para 1x, Lwt 1x, 1x, 2x, 4x | 2-, 4-, 4+, 8+ |
Juniors

Sculling :

1x (A), 1x (B), 2x , 4x

Sweep:

2-, 4-, 4+, 8+
Seniors

Sculling :

Para 1x, Lwt 1x, 1x, 2x, 4x

Sweep:

2-, 4-, 4+, 8+
Find out more about the HIR here. 
England Rowing Team
Rowing for the England Rowing Team is an important part of the England Talent Pathway. In line with the ethos of the event, British Rowing sees the HIR as a key event in the journey for rowers and coaches with aspirations of representing Great Britain and the GB Rowing Team. Taking part for the England Team (and other nations) is an important development opportunity for rowers and coaches wishing to gain international experience.
GB rowers who have represented England at the HIR include; Laurence Whiteley (2012), Emily Ford (2013), Charlotte Booth (2014) & Charlotte Hodgkins-Bryne (2015).
Selection
The 2020 England Team will be selected by a trial held at The Royal Albert Dock, London, E16 2QT, on Sunday, 12th July 2020 or through GBRT Junior Crew Formation. You can download a full copy of the 2020 England selection policy below.
Download the England Team Selection Policy
Selection policies for other home nations can be found as follows: Scotland, Wales & Ireland.
Contact details
For any questions relating to the England Team at the HIR please email Team Manager, Tim Liversage.
Eligibility
No athlete may row/scull/cox for a country in the Match if he/she has rowed/sculled for another country in the HIR the previous year.
Every competitor must be qualified by one or more of the following conditions:
Having been born in that country.
Having a parent or grandparent born in that country.
Be a resident in that country for 6 of the 12 months prior to the match and be a member of a club in that country during that time.
If an athlete lives in Home Country A, and rows for a club in Home Country B and has competed for that club for more than the previous 6 months, that athlete may compete for Home Country A or Home Country B.
Having had 5 years of primary or secondary education in that country.
Performance Talent
The HIR is an event which is linked to the Performance Talent Programme.
As part of the trials process, individuals will be asked to provide anthropometric data as well as information about their training background. Athletes who show the correct characteristics may be invited to be part of the Performance Talent Programme along with their coaches.