Andy Parkinson
Chief Executive Officer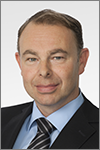 Andy Parkinson was the first Chief Executive of UK Anti-Doping (UKAD), prior to his appointment as CEO of British Rowing in January 2015.
He was responsible for establishing UKAD as a leading organisation, managing and promoting clean sport in the UK and internationally. Between 2012 and 2015 Andy was the Chairman of the European Committee for the World Anti-Doping Agency (WADA).
Andy Parkinson has worked in sport for over 15 years after completing a BSc in Sport (Science and Administration). During this time he has held a number of positions in national and international sporting organisations, including Manager of Sport Services for Paralympics New Zealand, President of New Zealand Wheelchair Rugby and Medical and Scientific Director at the International Paralympic Committee in Germany. He was a member of WADA's International Standard for Testing Working Group and played an active role in WADA's Independent Observer Programme.
More recently Andy Parkinson was the Chairman of the International Paralympic Committee's Taskforce to determine whether the Russian Paralympic Committee (RPC) has met the conditions for reinstatement following their suspension from the IPC before the Rio 2016 Paralympic Games. He is also a Board member of the Cycling Anti-Doping Foundation, an independent organisation responsible for managing cycling's anti-doping programme on behalf of the Union Cycliste Internationale.
You can get in touch with Andy, via email, on: andy.parkinson@britishrowing.org.