Henley Women's Regatta appoints Naomi Ashcroft as Chairman
2002 World Champion Naomi Ashcroft replaces 2012 Paralympic Champion Naomi Riches MBE, who stepped down in July after two years in the role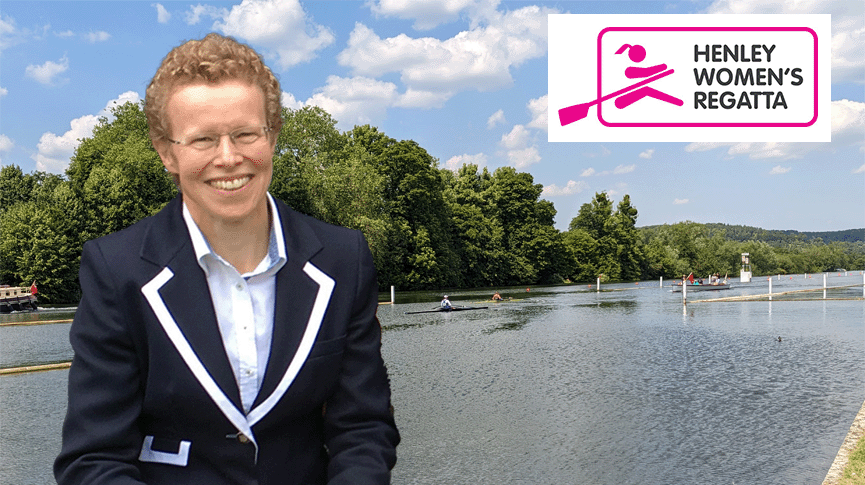 Henley Women's Regatta (HWR) is delighted to announce that Naomi Ashcroft has been appointed as its new Chairman.
Naomi Ashcroft is a longstanding supporter of HWR both as athlete and volunteer. She won 11 HWR medals during her hugely successful rowing career, with other notable achievements including World Rowing Cup and World Rowing Championship gold in 2002 in the Lightweight women's pair, several National Championship titles, and more recently a string of medals at World Masters Regattas.
She is a member of Upper Thames RC in Henley, and a chartered civil engineer.
Naomi Ashcroft said: "I would like to thank Naomi Riches for her stewardship over the last two years.
"It is a great honour to take on the role of Chairman for Henley Women's Regatta, a regatta that I have a long and fond association with, both as an athlete and volunteer. As an athlete, HWR was always a key focus of my racing season. I look forward to supporting and leading our great team of volunteers so that HWR continues to grow as a world class regatta, offering the very best racing experience and provides the arena for female athletes, at all stages of their rowing careers, to fulfill their goals."
HWR is scheduled for 21-23 June 2024. The regatta is always keen to hear from potential sponsors and volunteers. For more information, visit the Henley Women's Regatta website.