'A year of transition': 2022-23 Annual Review published
British Rowing's Annual Review, published ahead of the 2023 British Rowing AGM on 16 November, takes a look back at the last financial year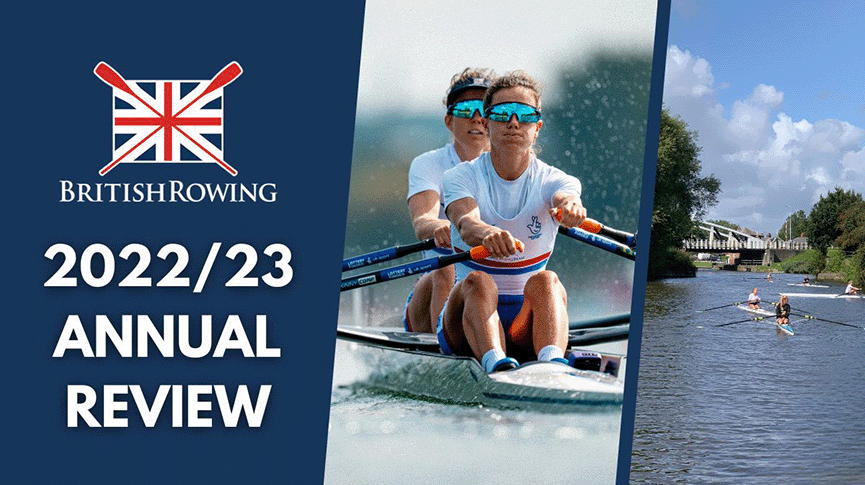 The Annual Review covers every aspect of British Rowing's activites from April 2022 to March 2023, and how these are delivering the five pillars of the Everyone's Sport strategy: great communities, safe sport, strong clubs, brilliant competitions and performance success.
From how we're investing more in the rowing community and creating opportunities for people who wouldn't traditionally row to the staging of the World Rowing Coastal Championships and Beach Sprint Finals in Saundersfoot last October and the GB Rowing Team's successes in 2022 and 2023, the Review is packed with facts and figures.
Annual Review online presentation
British Rowing CEO Alastair Marks will present the Annual Review online at 7pm on Thursday, 16 November 2023 before the 2023 Annual General Meeting at 7.30pm.