Pauline Churcher (1934-2023)
British Rowing is sad to hear of the death of former international rower and umpire Pauline Churcher, who took on many major volunteer roles in domestic rowing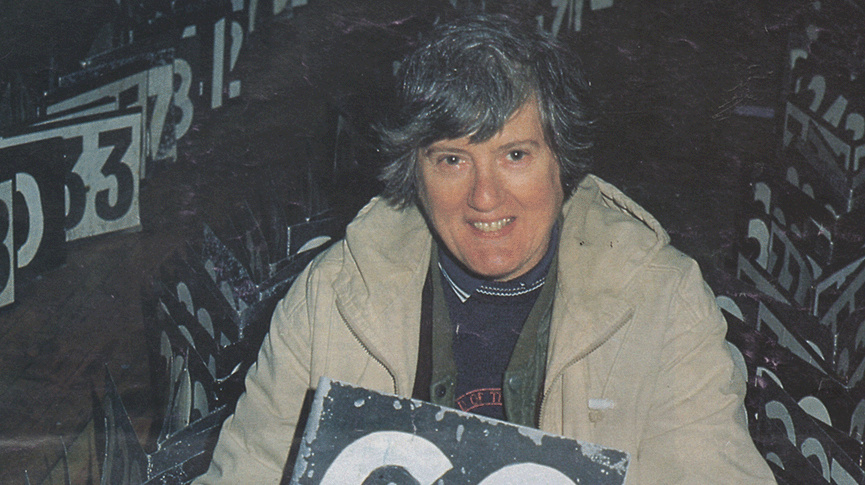 Pauline Churcher (née Baillie Reynolds) learned to row at Reading University where she was awarded a 'shell', the equivalent of colours. After leaving university, she continued to row, joining United Universities Women's BC (known as 'UU'), and winning the Women's Eights Head of the River Race on more than one occasion.
International selection for the GB women's team at that time was generally done by crew, and Pauline went on to row for GB at the European Women's Rowing Championships (the only FISA regatta for women at that time) five times from 1960-1965, all in the UU eight or four. Her best result was in 1962 when the eight beat Czechoslovakia, Hungary and Poland in the repechage to qualify for the final, where they couldn't quite repeat the performance and finished fifth.
Following her retirement from international racing, Pauline continued to row domestically, but also moved into rowing administration, the aspect of rowing for which she will probably best be remembered. She became a stalwart (and Vice-President) of Thames RC after UU merged with the club in 1973, to an extent providing it with a ready-made women's section.
Pauline married Bernard Churcher in 1969 and together they made a massive contribution to the Head of the River Race: Bernard was Treasurer from 1970-1997 and Pauline was Secretary, also 'retiring' in 1997 after managing 25 races. The photo above shows her sorting out numbers for 'the Head' in the Thames RC gym.
After first qualifying as an umpire 1968, Pauline and continued to hold an umpire licence for 36 years till she was 70. She gained her multi-lane endorsement in 1978 and became Britain's first female FISA (now World Rowing) umpire in 1985.
Pauline became Chair of the Women's Rowing Committee of the Amateur Rowing Association (now British Rowing) in 1976 and also served as Selector, which she didn't enjoy, but realised that someone needed to do it.
In 1987 Pauline was awarded the ARA Medal of Honour for services to rowing and in 1988 was one of the founding group who launched Henley Women's Regatta.
Photo © John Shore: This photo appeared on the cover of Regatta magazine in 1992.