Pilot of racing Day Ticket scheme extended to March 2024
Anyone  who wants to race occasionally at heads this winter can do so for just £15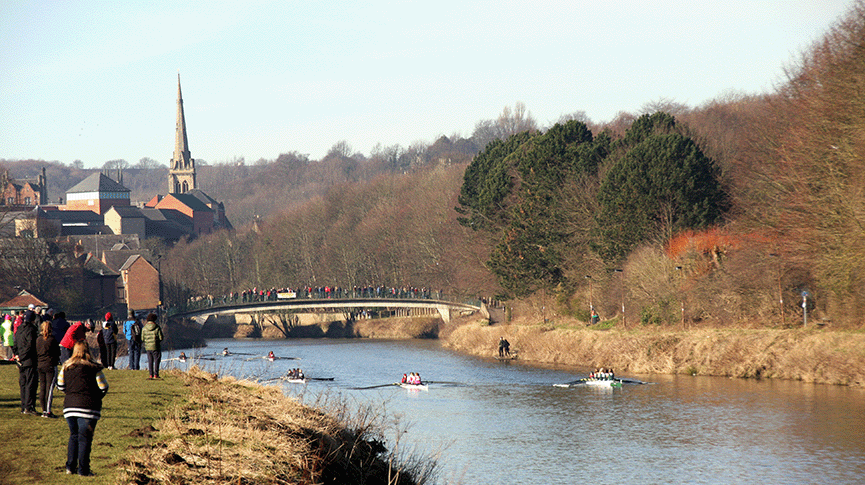 Earlier this year we launched a pilot of a new racing Day Ticket scheme whereby British Rowing members who hold Row, Coach, Umpire or Community membership only could enter certain competitions by buying a Day Ticket rather than needing a full Race membership.
We're pleased to announce that we're extending this pilot to cover the head season too. Check out the list of competitions accepting Day Ticket entries and get answers to FAQs here.
We're also removing the need to hold a Community, Row, Coach or Umpire membership to buy a Day Ticket, making it easier than ever to try racing. We have therefore slightly increased the one off cost of Day Tickets to £15 for the first one and £10 for subsequent purchases*. As part of this pilot we will monitor sales and reserve the right to amend this trial removal of membership purchase at any point during the pilot.
How to race with a day ticket
To race with a Day Ticket, simply buy one through the British Rowing Membership system for the day you want to race. Your club entries administrator will be able to enter you in that day's competition.
If you've never registered with British Rowing, you'll need to create a free account first in the British Rowing Membership system.
Insurance
Day tickets include public liability insurance for members for the day of the race. Please note that day tickets do not include personal accident cover, from which Race members benefit.
In addition, note that Community membership does not offer any insurance. We recommend that Community, Coach and Umpire members check that their insurance (including cover provided by clubs to their members) suits their requirements for training for races.
You can read more about insurance here.
Please do get in touch with us via [email protected] if you have any questions.
*British Rowing reserves the right as part of the pilot to change or amend this offer at any time until 31 March 2024.