RIP Peter Spurrier, rowing photographer
British Rowing is sad to hear of the death this week of the legendary rowing photographer Peter Spurrier at the age of 77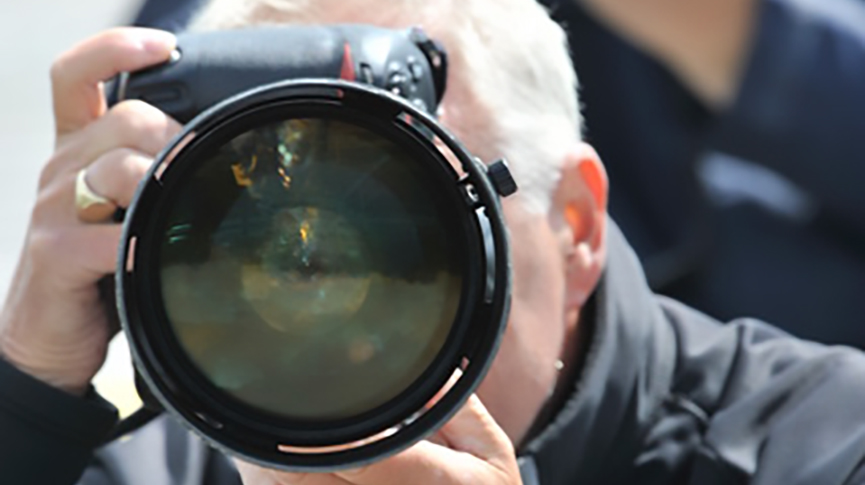 Peter was a professional sports photographer, specialising in rugby, cricket and rowing.
He first got involved with both rowing and photography as a teenager, the former through his school's rowing programme and then at Quintin BC, and the latter as a hobby. In 1981 these two interests collided during a chance encounter while photographing wildlife at Thorpe Park in Surrey where the GB National Squad often trained at the time. He started taking pictures but was soon challenged for spying on the team!  However, the encounter led to an invitation to go aboard coach Mike Spracklen's coaching launch, beginning his illustrious international career capturing the greats of the sport on film.
Peter's images have been published in newspapers, magazines and books around the world as well as in Britain, and particularly in British Rowing (previously the Amateur Rowing Association or ARA) publications. In fact, he shot the cover photo for the very first issue of Regatta, the ARA's membership magazine, in 1987. This exquisite close-up of the GB men's coxless four, stroked by Martin Cross, was typical of his skill.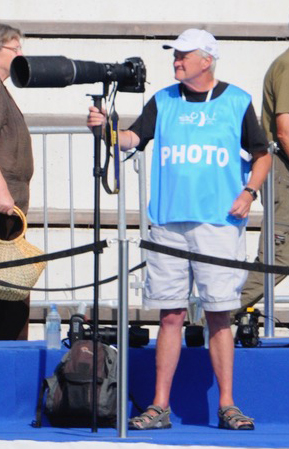 We are immensely grateful for the support that he has given us for decades, in allowing us to use so many of his images, and for doing all of the GB Rowing Team photography for many years.
In 2011 the River and Rowing Museum in Henley staged a major exhibition of his work over the previous 30 year entitled 'Rowing Through the Lens – the Photography of Peter Spurrier'. At the time, Chris Dodd, Exhibition Curator said: "Rowing holds particular challenges for a photographer.  Its explosive action takes place over long distances on large pieces of water, often in difficult conditions. Spurrier's sixth sense is his magic ingredient.  He knows picking the correct spot is as crucial as calculating the exposure of or shutter speed. His images are more than just 'action shots'. They cut beneath the surface to reveal the nuance and shade of these athletes' emotions, and it is this empathy and insight that give his photographs such power."
Peter won the British Association of Rowing Journalists Rowing Journalist of the Year award in 2005 for his international photos, and was awarded a commendation at the British Sports Journalists Association Awards in the category '2015 Specialist Sports Portfolio' for his rowing pictures, amongst other professional accolades.
In 1982, Peter founded the photographic archive and picture agency Intersport Images and was a pioneer in taking this online. Rowing lovers everywhere can – and do – browse his beautiful pictures for hours. These cover training and racing from small regattas to the Boat Race, World Championships and Olympic Games.
He is survived by three adult children and his partner Karon. At a later date, his ashes will be spread at Henley.
Photos: Patrick White.