Poplar Regatta returns after 12 years
The multi-lane event will take place at its former home at the Royal Albert Dock in East London, next to the London Regatta Centre and London City Airport on Sunday, 14th May 2023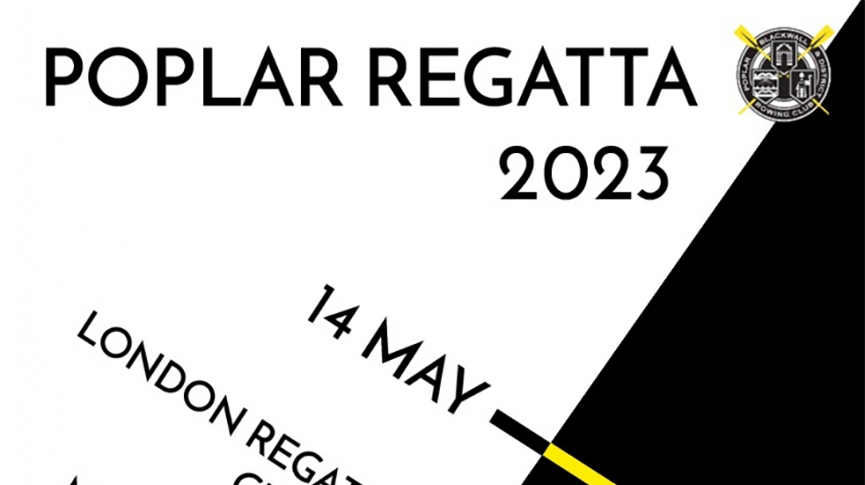 Some history
Poplar Regatta used to be a regular fixture in the British Rowing calendar and was an important warm-up event for Junior competitors two weeks before the National Schools' Regatta. The London Olympics in 2012 saw the Dock requisitioned for athletes' training in the build-up to the Games, and the Regatta had to take a back seat. In 2013 the event had to be cancelled because of bad weather. In subsequent years the construction of new hotels and other buildings alongside the Dock made access difficult for the Regatta, and then along came Covid… With all these now behind us, and with the successful hosting of the Home International Regatta at the Dock last summer, it was time for Poplar Regatta to make a come-back.
Chris Kendall, Regatta Secretary, has received a good level of support he had received from potential competitor schools and clubs. He said, "Everyone we've contacted has been enormously positive, and it's been a great boost for us in looking to resurrect the Regatta. Last time we held it we had 51 clubs entering. It would be fantastic if we could see that level once again." Dan Bartlett, Poplar Club Captain, commented, "This is a great chance for the club to involve everyone, old and new members, in making the Regatta a success once again."
Plans for Poplar Regatta 2023
The Regatta will once again offer 6-lane racing over 2,000m with a race planned every 6 minutes. Junior crews from J14 upwards are welcomed, as are Senior rowers and scullers. Organised by Poplar, Blackwall & District RC, the regatta is expecting around 400 crews with around 1,000 athletes including many from the top schools and clubs in the south east.
Races are offered for the full range of boat categories from Eights and Octuples to single sculls. The latter are particularly welcomed as Poplar has long been a renowned sculling club, and fees have been set to encourage scullers to enter.
The regatta will open for entries on BROE2 on Tuesday, 25 April 2023 at 10:00, with planned closure on Wednesday, 3 May 2023 at 16:00.