Leander and Wycliffe dominate top events at 2023 Oarsport Junior Sculling Head
The two clubs cemented their status as leading contenders for summer silverware as both followed up their Schools' Head of the River wins four days earlier with dominant displays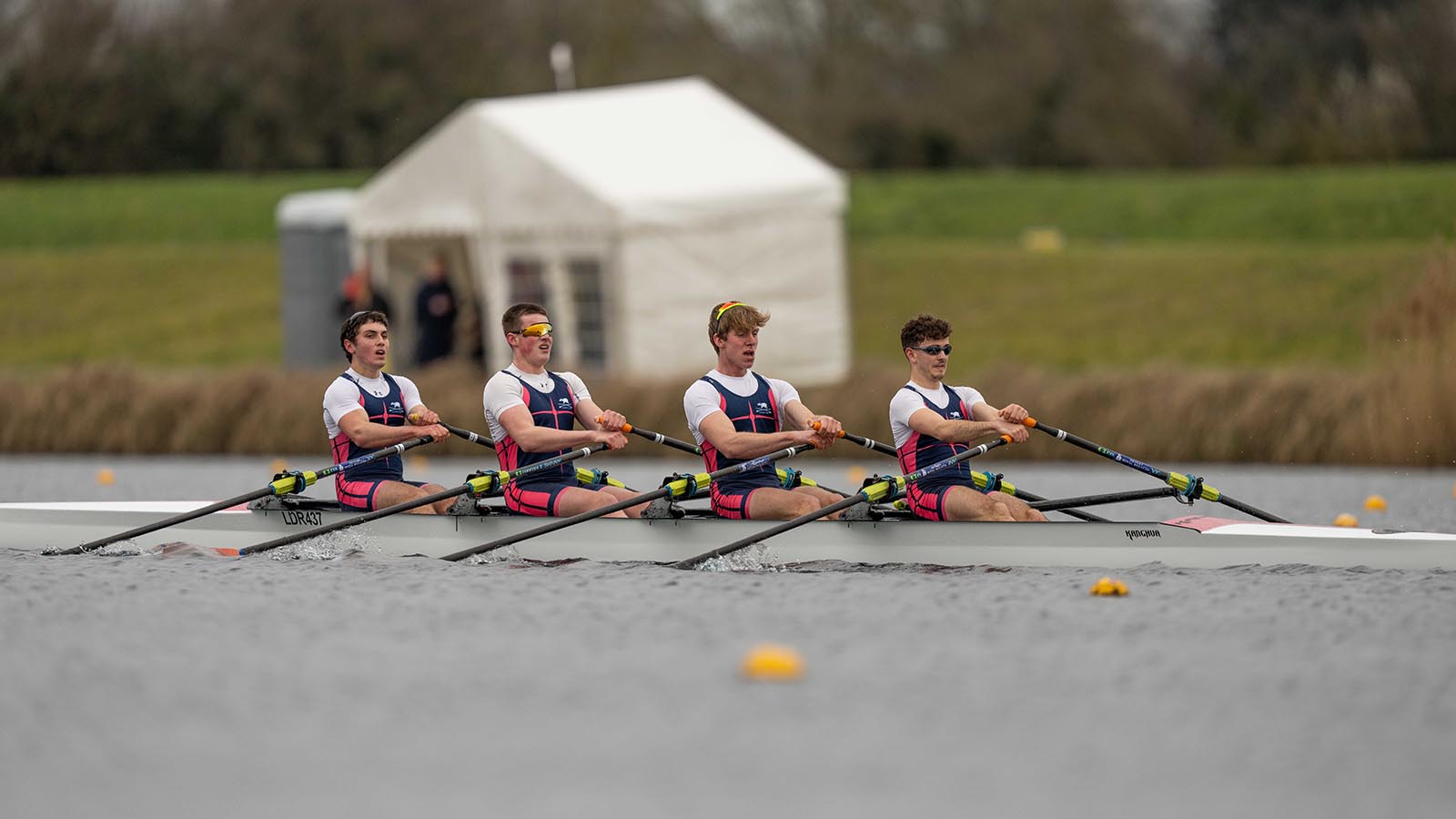 Leander, who had secured victory in the Junior Men's Quads category by a whopping 14 seconds at the Schools' Head of the River, delivered another resounding statement of intent to their closest competitors, winning the Junior 18 Men's Quads category by 16 seconds and recording the fastest time of the day. Molesey, who did not race last Friday, placed second whilst Sir William Borlase's matched their Schools' Head result by securing bronze. "It was great for the athletes to be able to get out and race on a lake again ahead of the approaching summer racing season," said Jonny Jackson, Junior Head Coach at Leander. "We're always happy to come away with a win but now the focus turns to regatta racing and holding on to our position."
"It is a great end to the head racing season."
Wycliffe College BC were in imperious form to see off stiff competition from the likes of Henley, Headington and Kingston Grammar School in both the Junior 18 and Junior 17 Women's categories. Their top quad won by ten seconds in the fastest female time of the day whilst their Junior 17 crew were victors over two Henley quads by nine seconds. After their precedent-shattering performance last week when they won the Championship Girls' Eights (as Wycliffe Junior RC), Wycliffe have firmly established themselves as the crew to beat in schoolgirl rowing.
Not to be overshadowed by their female counterparts, Wycliffe's Junior 15 men won their coxed quad category, finishing four seconds clear of Windsor Boys' School. "I'm really happy with the performances today from the girls and under 15 boys," said Greg Flower, Head Coach at Wycliffe College. "It is a great end to the head racing season. Confidence is high as we head into our Easter Camp and regatta preparation."
Tideway Scullers were victorious in the Junior 17 Boys Quads by just under three seconds ahead of Windsor Boys'. The two were some way clear of the rest of the field with 20 seconds separating second place and Lea RC Club in third.
Windsor Boys' School retained both their Junior 16 Men's Quad and Junior 14 Men's Octuple titles after dispatching lively outfits from Trentham BC and Hampton School respectively. The former category contained over 50 crews and the two leading boats could barely be separated as Windsor were slightly quicker in the first 1800m and Trentham stole back some margin by outpacing their rivals in the second 1800m. In the end, Mark Wilkinson's  Windsor charges took the win by half a second.
"There is plenty more that can be improved on, and plenty more racing ahead."
On the Junior 16 Women's side, a 51-boat field was won by Kingston RC whose junior program continues to go from strength to strength. They were winners over Henley RC by three seconds who in turn beat out fierce rivals Headington School for the silver medal. "It's a good start, but this isn't the sum of our season," said Josh Burrows, Head Coach at Kingston. "There is plenty more that can be improved on, and plenty more racing ahead."
In the largest roster of the day – an enormous 72 crews in total, Headington took the overall win in Junior 15 Women's Coxed Quads. As is so often the case at junior level, Henley were their closest challengers as these two behemoths of the community renewed their rivalry at nearly every possible age group. Surbiton were five seconds behind Henley in third.
Other results included Surbiton dominating the Junior 14 and 15 Women's Octuple categories to win by a collective 39 seconds in another solid showing from a boat club that is rapidly becoming one of the most revered in the country. On the men's side, Hampton School were top of a 13-boat pile by nearly two seconds ahead of the Windsor Boys' School in second and Royal Shrewsbury School in third.
Henley were victors in the Junior 14 Women's Coxed Quad category, defeating their closest challenger, Great Marlow School, by a convincing 25 seconds. On the men's side, George Watson's College ran out winners by over 20 seconds ahead of Wallingford RC in second and Henley RC in third.
Full results are available on The Scullery's website here.