A look back on highlights from the Head of the River Race 2023
The Head of the River Race Committee would like to thank all those who raced and supported the race this year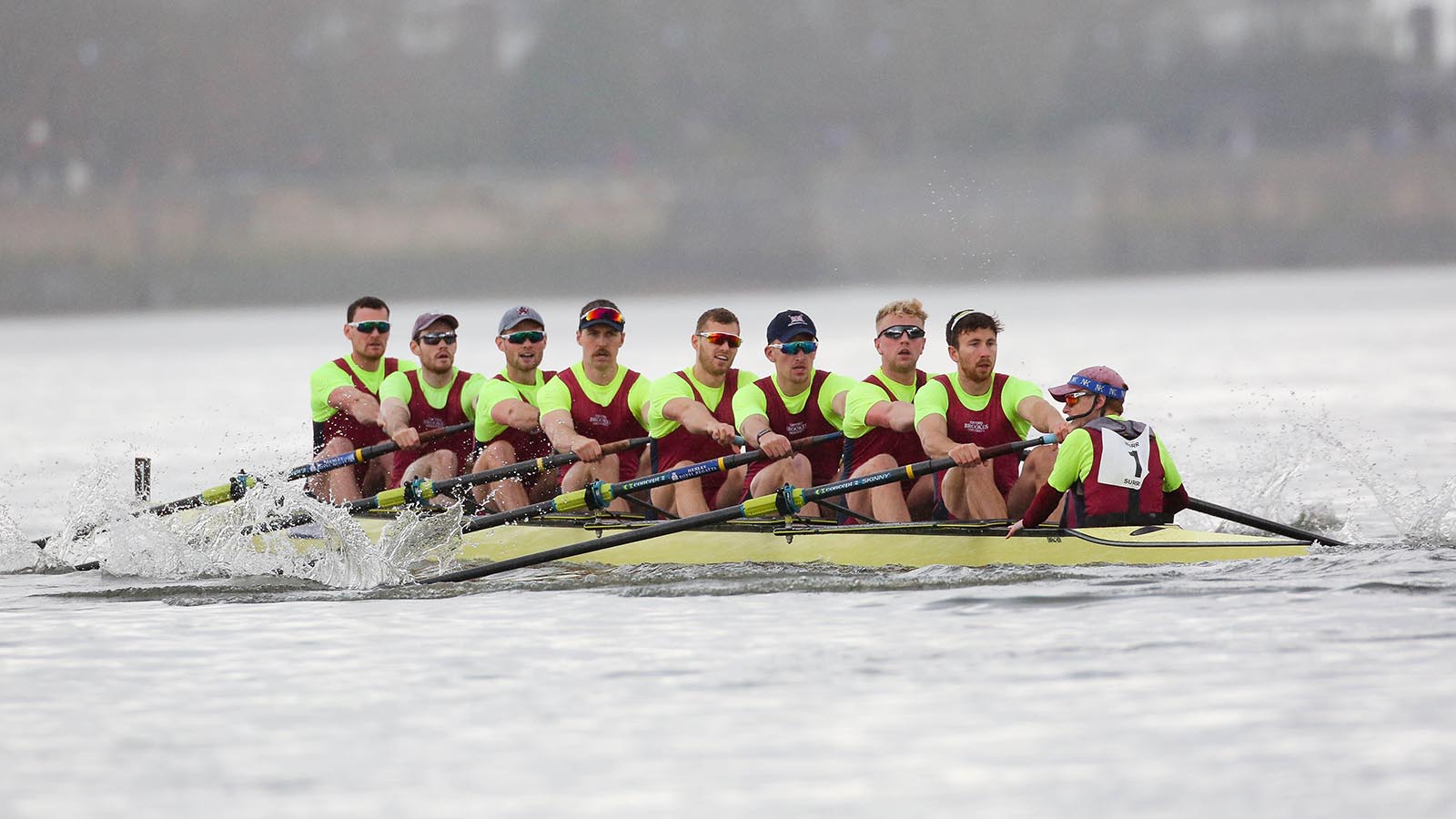 The 2023 Head of the River Race got underway in fair conditions, with plenty of rain over the first 100 crews making for a strong stream and flat water.
First off the start, Oxford Brookes University A continued their winning streak to take home the overall win, closely chased by Leander Club A who finished 2 seconds behind. Both Brookes A and Leander A also broke the previous course record of 16:37:00 with Brookes taking the headship with a time of 16:28:40.
The competition boasted a total entry of 321 crews from over 160 different clubs, including 20 clubs from around Europe who made the trip to race. The NUI Galway B crew ultimately took home the Overseas pennant, while the crew from Royal Maas Yacht Club in the Netherlands put in a pennant-winning performance in the Masters D category. The crew made their journey to London worthwhile, racing again in Vesta International Masters Head of the River Race Sunday.
Tideway-based Thames Rowing Club were in no mood to be overshadowed by visiting crews, with their A boat putting in a solid performance to take home the Vernon Trophy and Club pennant, and their G boat picking up a worthy win in Masters B.
The HORR committee have worked to create awards categories where smaller clubs have a greater chance at medalling in order to encourage broader representation. This has seen the introduction of the Small and Medium Club and Academic categories which have rapidly become some of the most competitive.
St John's College Durham and York University Boat Club took home the Small and Medium Academic pennants respectively, with Trentham Boat Club winning in Small Club and Hereford Boat Club taking home the Medium Club pennant.
The strength and depth of men's rowing across the UK was on full display in each of these categories and the committee look forward to more clubs taking on the challenge in the coming years.
The Committee would like to thank everyone involved in making Saturday's event happen.