New research insight into how rowing can be used to develop life skills
As part of a developing relationship with Warrington Youth Rowing and partnering projects, trainee psychologist and PhD student at Liverpool John Moores University Scott Whitfield has begun to shed light on how rowing can be used as a vehicle to teach young people skills which can be used beyond the boat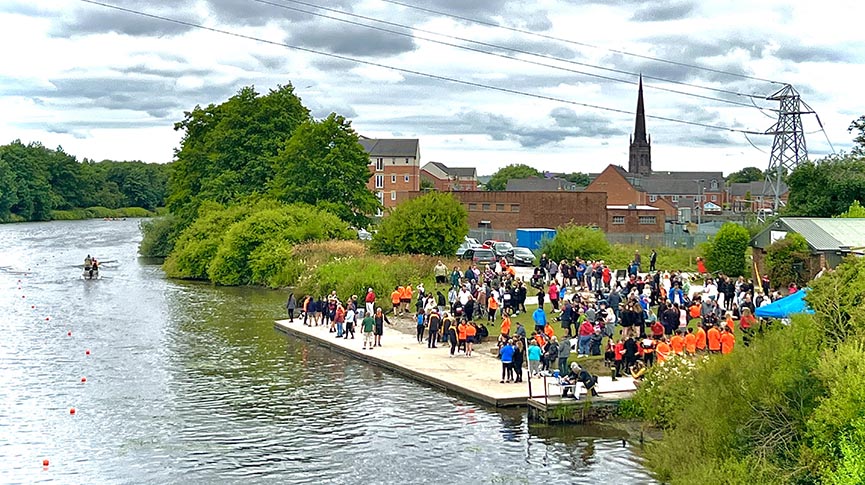 Scott's findings have highlighted how rowing provides a great opportunity to teach young individuals psychological skills such as emotional intelligence, resilience and problem-solving as well as social-cultural skills including: team-work, leadership and communication. His work is helping to support the development of coaches within the Warrington Youth Rowing programme to understand how they can highlight the development of these skills in young people more effectively.
Central to his findings is the understanding that coaches have an integral role in helping young people to develop their life skills. What has been surprising however, is that the students do not realise they are developing these skills until given the opportunity to reflect on their experiences of the rowing within dedicated focus groups. Likewise, most coaches have not been fully aware of the extent to which students were developing these skills.
The role of the coach is predominantly seen as someone to help students learn to row. The development of life skills has not been intentional, but has emerged as a by-product of a) the culture the coaches and other stakeholders create, b) the relationships coaches build with students and c) the coaching styles implemented within sessions.
Students do not realise they are developing these skills until given the opportunity to reflect on their experiences
British Rowing Learning, Education and Development Manager Rachel Hooper commented, "The work that Scott is doing has provided real insight into how we can better support the development of coaches to create an environment where young people can recognise that taking part in rowing isn't just about the sport, but about developing skills which can be transferred to support them in different areas of their lives.
"It aligns well with the work we do to support DiSE (Diploma in Sporting Excellence) athletes to recognise their transferrable life skills as future dual career athletes. Scott's work directly with the youth rowing coaches is really exciting for the future of coaching in supporting the whole person."
Phase two of the initial research findings is underway, with Scott working closely with coaches and help them to integrate a life skill development focus into their sessions. In doing so, he and the coaches hope that young rowers can begin to recognise the skills they are developing as a result of their engagement in the sport, and learn to transfer these for use in other environments such as in school, work and in the community.
Working in time blocks to focus on specific themes, coaches will support better recognition of life skill development in young people, which will benefit them in both the short and long-term, preparing them for life in higher education or employment.
Scott presented the 'Changing Young Lives Through Coaching' Webinar during British Rowing Coaching Week in September 2022, which can be viewed here.
Pictured: the North West Youth Rowing Regatta 2022 held at Warrington Rowing Club, the first opportunity for young people on the programme to race