An update on the British Rowing Indoor Championships 2022 
British Rowing has unfortunately had to cancel the British Rowing Indoor Championships (BRIC) 2022. Please find an update below from Nick Hubble, Chair of the Organising Committee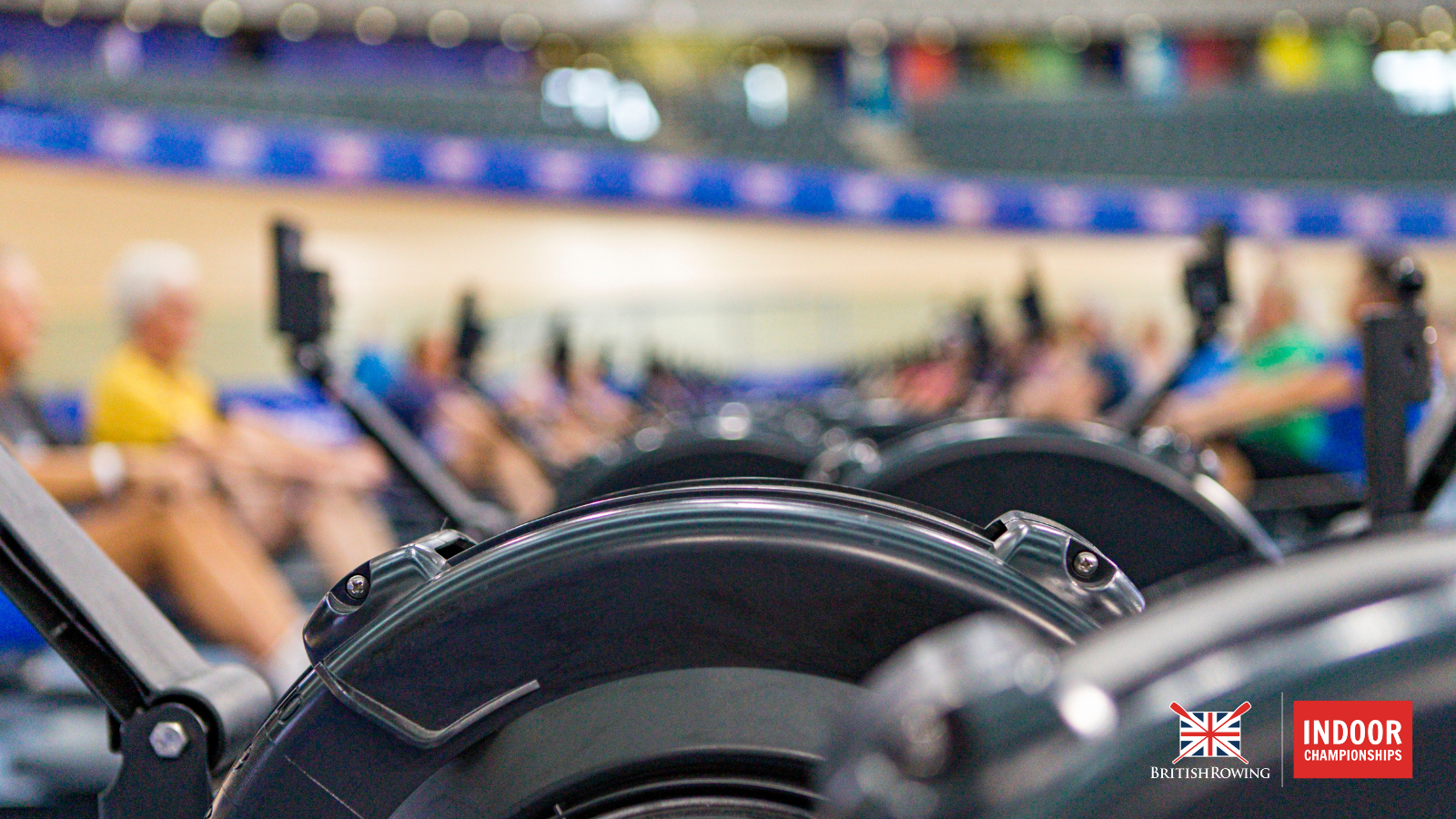 On Sunday, 6 November, we informed people who had already entered BRIC this year that the British Rowing Indoor Championships Organising Committee had made the decision to cancel this year's British Rowing Indoor Championships.
The decision was taken because at that stage, entries for the competition were significantly lower than they had been in previous years. To put this into real terms, with 26 days until entries were scheduled to close, we had 330 entries compared to 1,750 in 2019.  We had received a large amount of feedback from those who had contacted us to explain why they were unable to enter, and it was clear that the current economic situation, steep rise in the cost of living and uncertainties with disruption to travel networks have had a significant impact on schools', clubs', and individuals' budgets. Despite significant increases in costs to stage the event since we last ran it in 2019, we tried to keep entry fees as low as possible, and these are shown in the table below.
We carefully considered the usual trajectory of BRIC entries based on previous years, alongside the feedback we were receiving, and it was clear that even with a continued drive to enter, the competition could not be delivered to the high standards that our entrants and supporters have grown to expect without significant financial losses. We understand that people may still have been intending to enter before the published deadline, but to leave the decision any longer would only have meant that more people would have been inconvenienced by the cancellation, as it was clear that the numbers would still not have been enough to continue with the competition in its usual format.
The committee gave a great deal of thought to how they could put on some form of BRIC this year; from scaling down the venue to running the competition virtually, but after careful and thorough consideration none of those options proved to be viable in the present timescales. We are currently working on different options for people to take part in on the 10th and throughout December.
Since the inaugural BRIC, the competition has become very popular with a high calibre of entries and the Organising Committee is proud of this standard. We know how disappointing this is to those who did and were planning to enter, and we share that disappointment.
We have included some FAQs below, which we hope will be helpful. If you have any feedback, thoughts or ideas to pass on to us, please include it on this form here.
Best wishes,
Nick Hubble 
British Rowing Indoor Championships Organising Committee Chairman
---
Cancellation FAQs
Why have you cancelled BRIC 2022?
We have made the difficult decision to cancel BRIC 2022 due a significantly smaller entry than we've had in previous years. We have listened to the feedback we have received about how the cost of living has affected everyone's discretionary spending, and we understand that in a time of economic uncertainty, other things must be prioritised.
Can you put on the event on a smaller scale for the people who have entered?
As unfortunate as it is, it would not be viable to deliver an event to the standard that competitors have come to expect. We have considered this from all angles, and cancellation is the only viable option.
Can you run a virtual event?
We are extremely proud of the standard of virtual BRICs we have run in the past, and as we are less than a month from the competition, we would not have the time to organise and carry out a similar event this year.
Will I be receiving a refund?
Yes – everyone who entered the British Rowing Indoor Championships 2022 will be receiving a full refund, including group bookings.
What about those who have booked accommodation and travel?
One of the reasons why we've chosen to cancel at this stage is the hope that, with more than a month until the day of the event, the people who have made accommodation and travel arrangements will be able to cancel them. Unfortunately, we cannot cover any travel or accommodation costs lost.
Will BRIC be coming back again to enter in the future?
We hope so! We are keen to hear from those that entered and, in particular, those who did not as to what format of competition you would like. Please fill in this form.
I was looking to buy a Concept2 machine at BRIC or have already ordered one to pick up at the event, how do I go about doing this now the event is cancelled?
If anyone has already ordered or is looking to purchase a machine from Concept2, please email [email protected] and a member of their team will be able to assist you.
Are there any other indoor rowing events coming up that I can look to enter instead?
There is a popular and growing indoor rowing event scene across the UK. British Rowing has a LIVE event calendar which is regularly updated and will help you find your next indoor rowing event or challenge close to home. More information can be found here.
Can I still take part in any challenges linked to BRIC?
We have set up an online BRIC virtual medal challenge with our online medal challenge partners Row the Distance. This will continue to be available to sign up to and more information can be found here.
Will you do anything on 10th December?
We are considering different options for people to get involved in on the 10th and throughout December – we will update you on this as soon as we have plans in place.
---
Entry prices compared to 2019
| Race Entry | 2019 Price | 2022 Price |
| --- | --- | --- |
| Adults Individual | £36.00 | £39.00 |
| Adult Bundle | £52.00 | £55.00 |
| Students | £26.00 | £27.50 |
| Student Bundles | £36.00 | £37.50 |
| Junior and Junior Adaptive | £26.00 | £27.50 |
| Junior and Junior Adaptive Bundles | £36.00 | £37.50 |
| Adaptive Individual | £36.00 | £39.00 |
| Adaptive bundles | £52.00 | £55.00 |
| Relays | £88.00 | £88.00 |
| Spectator | £10.00 | £12.50 |
| Spectator (6-10 years) | £2.50 | £3.00 |
Race Entry :

Adults Individual

2019 Price :

£36.00

2022 Price:

£39.00
Race Entry :

Adult Bundle

2019 Price :

£52.00

2022 Price:

£55.00
Race Entry :

Students

2019 Price :

£26.00

2022 Price:

£27.50
Race Entry :

Student Bundles

2019 Price :

£36.00

2022 Price:

£37.50
Race Entry :

Junior and Junior Adaptive

2019 Price :

£26.00

2022 Price:

£27.50
Race Entry :

Junior and Junior Adaptive Bundles

2019 Price :

£36.00

2022 Price:

£37.50
Race Entry :

Adaptive Individual

2019 Price :

£36.00

2022 Price:

£39.00
Race Entry :

Adaptive bundles

2019 Price :

£52.00

2022 Price:

£55.00
Race Entry :

Relays

2019 Price :

£88.00

2022 Price:

£88.00
Race Entry :

Spectator

2019 Price :

£10.00

2022 Price:

£12.50
Race Entry :

Spectator (6-10 years)

2019 Price :

£2.50

2022 Price:

£3.00