Princess Royal to visit World Rowing Beach Sprint Finals in Saundersfoot, Wales
HRH The Princess Royal will visit the World Rowing Beach Sprint Finals at Saundersfoot Harbour, Pembrokeshire on the afternoon of Friday, 14 October. She will meet athletes competing at this international rowing event and watch racing in the preliminary rounds.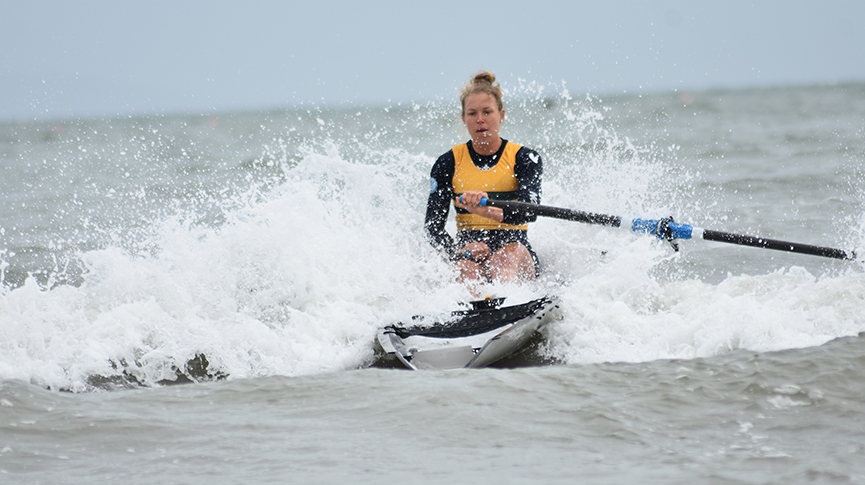 Beach sprint is a relatively new rowing event and is particularly exciting to watch as the effect of unexpected waves and sea swells can have a huge impact. The format involves head-to-head racing in three different sizes of boat – coastal solos, doubles and coxed quads – for men's, women's and mixed crews.
Each race begins with a run from the beach to the boat; athletes then slalom sprint row to a buoy about 250m off shore and straight back. The race ends with one rower from each boat jumping out and making a final dash to a finish line on the beach. The beach sprint format is being tipped for inclusion in the programme for the 2028 Olympic Games in Los Angeles. The decision on this will be taken by the International Olympic Committee (IOC) of which HRH The Princess Royal has been a member since 1988.
British Rowing Event Director Rachel Dulai said: "We're delighted that HRH The Princess Royal will be visiting the first ever World Rowing event in Wales. She's obviously extremely knowledgeable about traditional rowing as a member of the IOC and with a trophy named after her at Henley Royal Regatta, so we're looking forward to introducing her to this intense new racing format."
The World Rowing Beach Sprint Finals are taking place from 14-16 October, and have attracted the largest entry yet, with 249 athletes in 143 crews representing 26 national rowing federations. These races will form the second part of a two-weekend festival of rowing hosted by Saundersfoot Harbour and the Wales International Coastal Centre, which is set to be a future base for international coastal rowing, water activities, and events. The previous weekend will see over 500 competitors arrive in the village for the World Rowing Coastal Championships. These are rowed in the same type of boats as the beach sprints but over longer 4km or 6km courses with a sea finish, requiring much greater endurance.
For more information, visit worldrowingcoastals2022.org
The World Rowing Championships and Beach Sprint Finals have recently gained the accolade of ISO 21201 certification; one of the first of its event type globally to have done so. The certification reflects the events' commitment to sustainability and to protecting the communities and unparalleled UK coastal landscapes within the Pembrokeshire Coast National Park.
Immediately before visiting the Beach Sprint Finals, HRH The Princess Royal will unveil the name of the Wales International Coastal Centre's life-size, three-masted Coastal Schooner, which will feature a maritime heritage centre and high ropes course, prior to the grand opening of the Wales International Coastal Centre in March 2023.