Keeping Your Child Safe in Sport 2022: What you need to know
This year British Rowing is proudly supporting the NSPCC's Keeping Your Child Safe in Sport campaign running from 3-9 October 2022. The purpose of the campaign is to support and inform parents and carers about the role they can play in keeping their children safe in sport.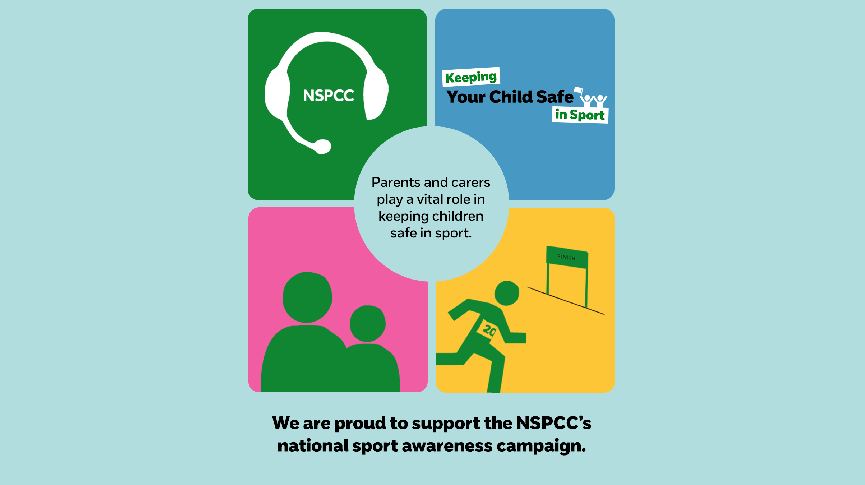 At British Rowing we believe that it is everyone's responsibility to ensure rowing is safe and inclusive for all and we are committed to supporting and developing a culture of  safeguarding children and young people. We would like to encourage you to share the  Keeping Your Child Safe in Sport Week resources within your clubs and other networks, so that we can ensure parents and carers have access to resources, tools and necessary information and feel confident and well-equipped to assist their children in enjoying sport safely.
How can you get involved?
Visit the NSPCC and the Child Protection in Sport Unit (CPSU)'s websites to access the tools they have developed to show how parents and carers can play an active and supporting role in their child's participation in sport. These pages also they provide information to help parents understand what safeguarding requirements is and to build in parents' and carers' knowledge around safeguarding.
We are encouraging all our clubs to:
Ask parents and carers in your club to take the CPSU e-learning course and British Rowing's Introduction to Safeguarding.
Share this NSPCC video on your club social media profiles during the week.
Watch and Share this panel discussion video to see how parental involvement has changed over the years and get tips on how to involve parents and carers in your club or activity.
Share this video with advice from the NSPCC on how to keep your child safe on social media.
Share and spread the word about the campaign and its resources using the hashtag #SafeinSport and tagging the NSPCC and CPSU.
Reporting a concern
If you become aware of a concern of poor practice and/or possible abuse, you must report it. You can share your concern with your Club Welfare Officer or where the matter concerns a child, or adult at risk, who is at immediate risk of harm, it must be reported to the emergency services. You can also directly report a concern to the British Rowing Lead Safeguarding Officer using our Report a concern page.
Further information
Further information about keeping children safe in sport can be accessed through the links below and more information about safeguarding at British Rowing is available on our Safeguarding page.