GB Men's single scullers book Semi Final places
Graeme Thomas and Dale Flockhart finished first and second place in their Quarter Finals respectively, securing them a spot in their A/B Semi Finals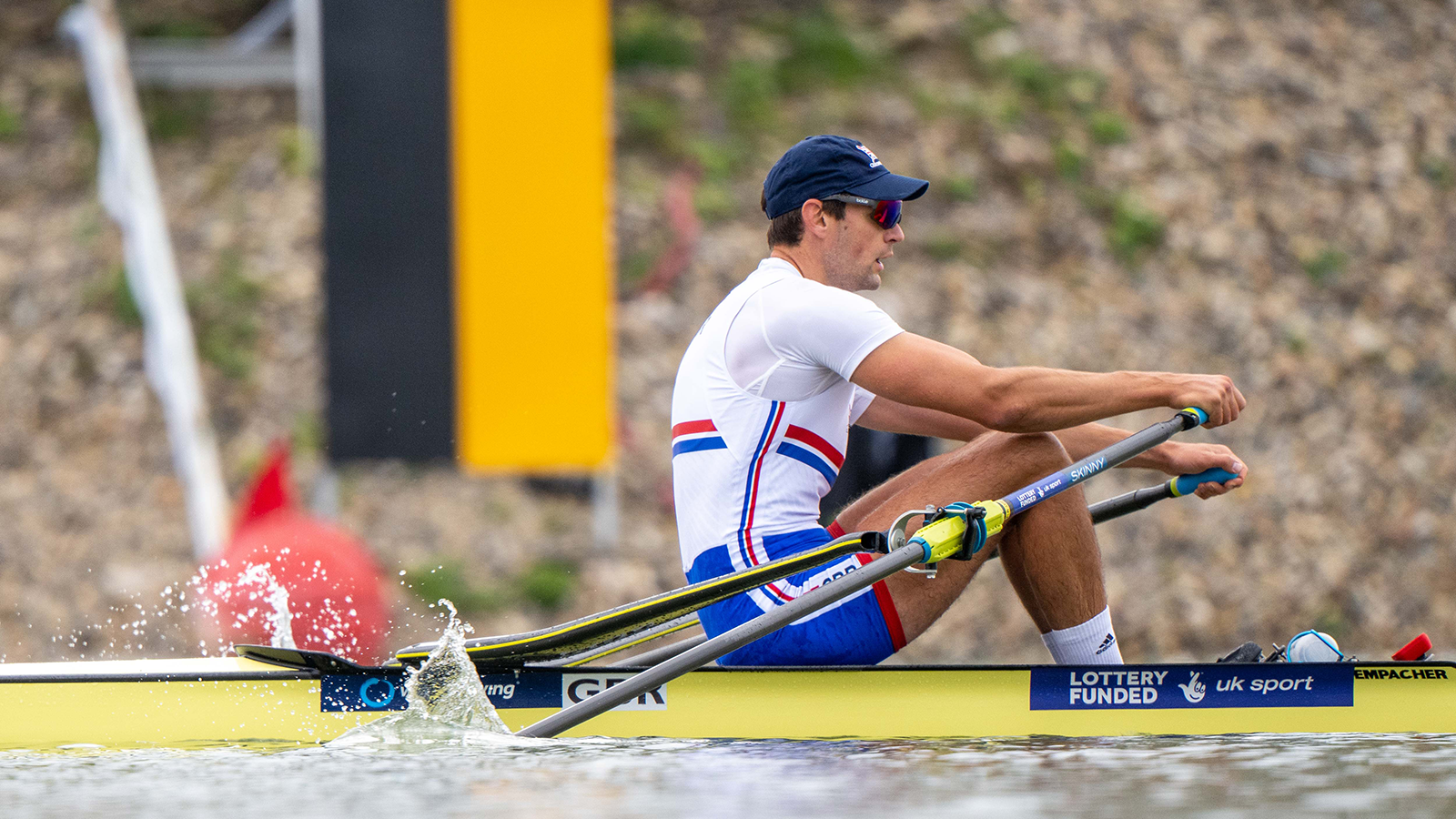 All eyes were on the quarter final races today at the Labe Arena in Racice with Graeme Thomas and Dale Flockhart looking to make semi finals in the men's single sculls (M1x) and men's lightweight single sculls (LM1x) respectively.
Agecroft Rowing Club's Graeme Thomas was the first to take to the water and confidently won his quarter final ahead of Greece to secure a semi final place. After the race, Graeme said: "It felt good today and overall I'm really happy. I felt confident going into that race knowing that top three was achievable.
"Obviously you never know who you're going to line up against but this was a good test with the Greek Olympic champion in the lane next to me. The men's single sculls is a pretty packed field and thankfully I've fitted in well this season. It's an exciting project and I've just grown in confidence the more races I do.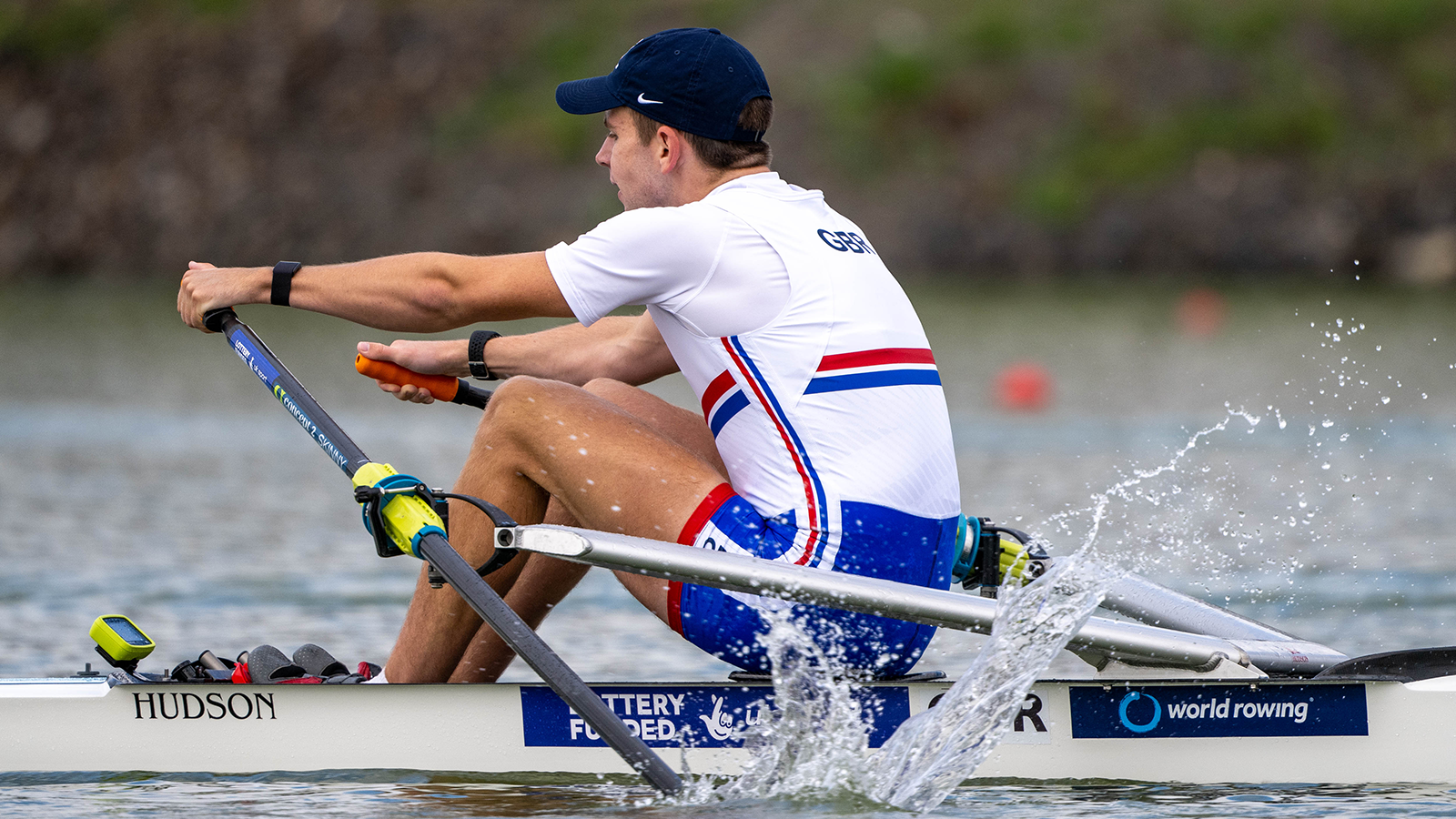 "The support I'm getting has been great and there's a really good vibe across the men's, women's and para  teams. Everyone is taking an interest in other people's results. It's very much one team, trying to push each other on."
Edinburgh University Boat Club's Dale Flockhart also qualified for the semi final, finishing second in his lightweight men's single (LM1x) quarter final. Dale said: "It was tough but I had confidence throughout. I know what I've got in my back pocket. So I just told myself, be calm, a couple of these guys will be ahead of you and then they'll go. So I did that and managed to grab second place.
"Being at my first senior World Championships is great but also pretty intense. It can feel intimidating, but I keep telling myself to stay calm and focused. I'm very grateful to Edinburgh University and Scottish Rowing who have helped me out so much this year with their guidance and coaching support."
Quarter final results
| Boat | Crew | Race | Time | Position | Next race |
| --- | --- | --- | --- | --- | --- |
| M1x | Graeme Thomas | Quarter final | 06:58.56 | 1/6 | Semifinal A/B |
| LM1x | Dale Flockhart | Quarter final | 07:06.20 | 2/6 | Semifinal A/B |
Boat:

M1x

Crew:

Race:

Quarter final

Time:

06:58.56

Position:

1/6

Next race:

Semifinal A/B
Boat:

LM1x

Crew:

Race:

Quarter final

Time:

07:06.20

Position:

2/6

Next race:

Semifinal A/B